Bangladesh gears up for Durga Pujo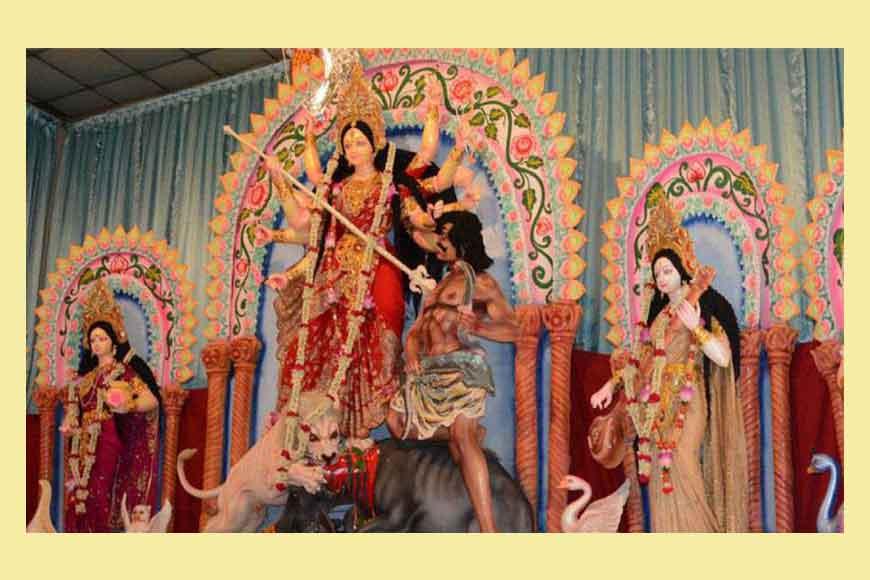 The commissioner of Dhaka Mahanagar Police, Asadujjaman Miyan met officials of Bangladesh Puja Udjapon Parishad on the premises of Dhakeshwari temple and assured them of tight security measures undertaken by the Dhaka police force. Dhaka is the venue for 331 Pujas and the total number goes up to 30,000 in entire Bangladesh. The commissioner emphasized that no miscreant would be spared and if anyone tries to create trouble anywhere, he would be dealt with severity. He said there is no need to worry about security, since the government has been aware of the issue and utmost care has been taken. He informed his intention to mobilize the entirepolice force to ensure safety and security. CCTVs will also be installed at major Puja pandals.
Strict surveillance measures would be taken at every phase for the 10-day festival, beginning on Mahalaya till Dashami, the day of immersion. People have been asked to remain alert and report to the police if they come across any culprit trying to instigate communal feelings during the festival. Hindus are a minority today in Bangladesh and on and off we find fundamentalist groups trying to play havoc with the communal harmony. Hope this pujo will see no such violence and the Hindu minority will enjoy one of the largest celebrations of the world.