Bohurupee brings digitized library of Bengal's theatre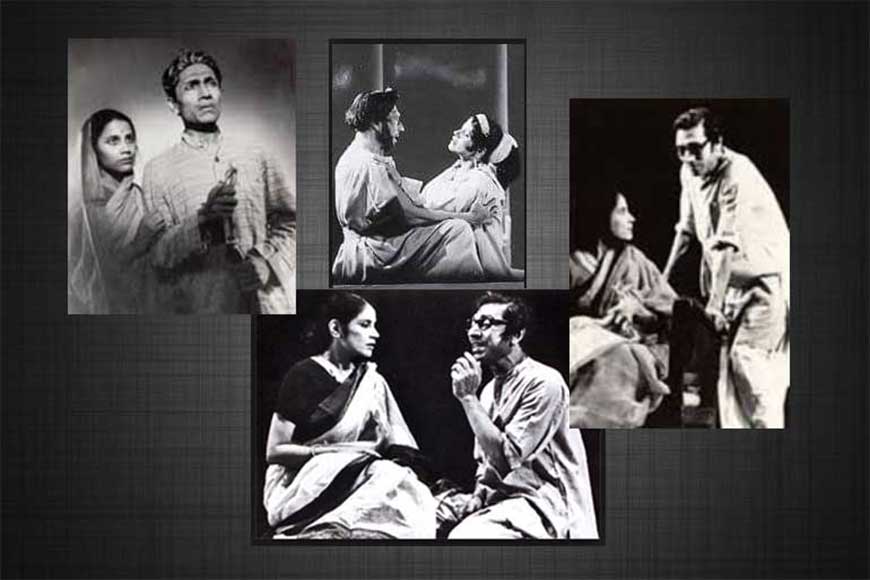 It seems, gone are the days of print. What we get now, are digitised forms of literature, theatre and creative arts --- that's where one gets a chance to reach a bigger target audience. Be it e-magazine, e-book, web series or web channel. Every form of art is on a hunt for a digital platform. No wonder, stage theatre also had to toe that line. Bengal's theatre has a chequered history and has often been appreciated by global audience. The 70-year-old world famous Bohurupee is now trying to bring all these works under one platform by digitising them.
In 1948, Sambhu Mitra and Bijon Bhattacharya, doyens of Bengali theatre, established Bohurupee. They wished to bring in experiemnetation to the otherwise popular plays. Between 1950 and 1958, they have staged several well-known plays that have been a huge hit with the audience. 1951 saw Rabindranath Tagore's Char Adhyay, followed soon by Raktakarabi in 1958. In the same year Putul Khela, based on Ibson's Doll's House was staged that addressed important social issues.
Needless to say, Bohurupee's performances have always had a strong bond with its audience across generations. Be it Bisarjan, Raja Oedipus, Chup! Adalat Chalchhe, Galileo, Daakghar and many more.
Susanta Das who has been with Bohurupee since long says: "In the inital years we did not have a provision for recording the stage performances. Hence we have lost many important productions and they can neither be viewed by future generations, nor replicated. The need of collecting and recording the performances thus is very important. Digitisation is the only answer to it."
Not just records of the stage performances, they will also digitize several newspaper reports on Bohurupee, precious photographs and also create a library. They will also have an online store from where one can buy Kumar Roy's speeches and also of others.
We are thus all waiting to get Bengal's theatre with a global twist under the same roof.