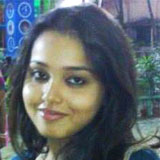 Century old Kolkata shop's chhana pora cake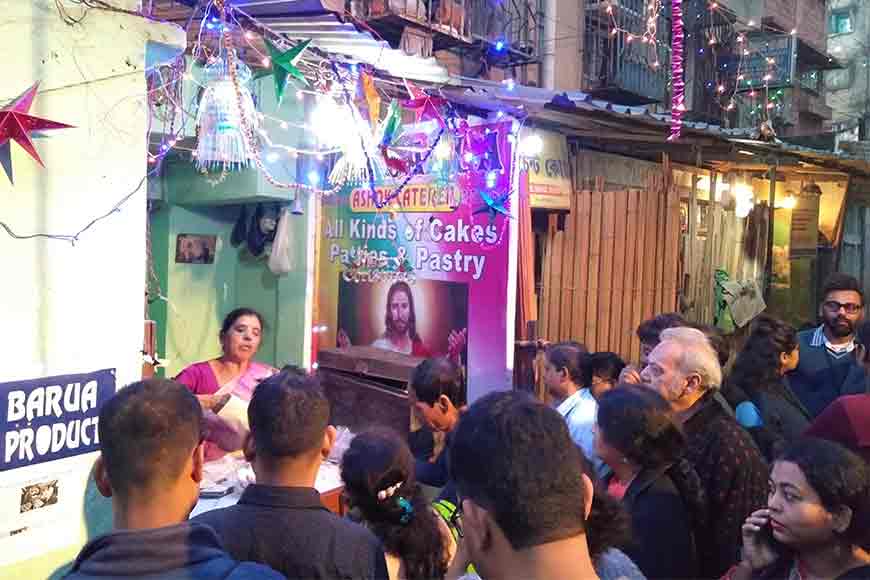 Kolkata is an old city which believes in keeping tradition alive. Being a sepia city, many corners still have an old-world aroma to offer that is often whiffed up by the age-old bakeries of the city. Remember holding on to your father's fingers tight on a winter afternoon as you approached towards exploring these non-discreet bakeries hidden in some unknown lane? Today, there are countless fancy confectioneries growing in the city which incorporate new technologies to bake and make cakes, but have not been able to overpower the charm of old-school bakeries. The ones which still stick to their traditional ways and remind us of our unadulterated sweet nothings of our childhood.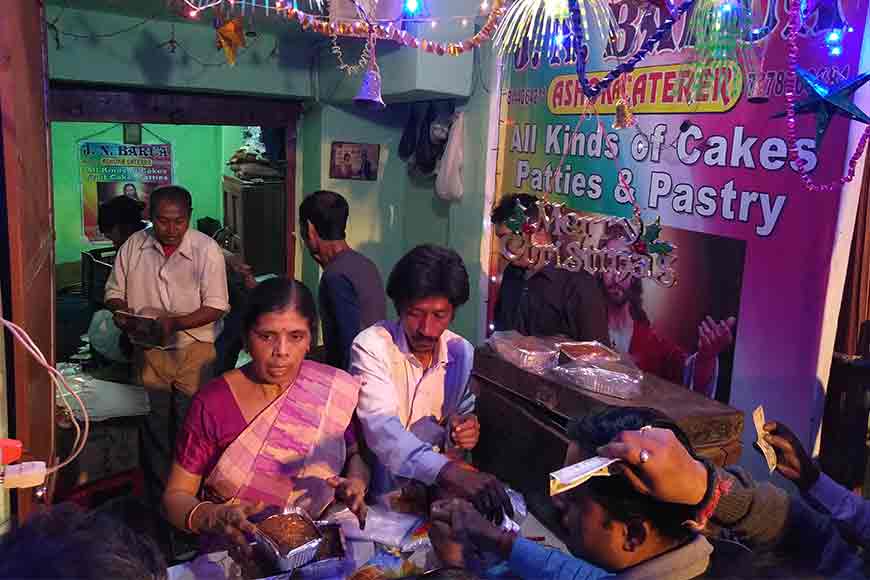 The crowd at the counter
I happened to be at the Bow Barracks again this Christmas. The alluring smell of freshly-baked cakes again tempted me to walk past the red bricked buildings, this time not holding my dad's hands but matching the steps with my fiancée. And needless to say, I felt the same charm and the same aroma tickling my senses. Bow Barracks happen to have the last traces of the fading Anglo-Indian community. The J.N. Barua Cake Shop is an inseparable aspect of the almost 'lost' era.
Barua's cake shop is a landmark shop of the anglicized locality and is an integral part of the families that live here like one big family. It is popularly called Mantu da's cake shop by locals. I reached his shop just before Christmas, and the bustling street was a welcome relief. The crowd around the shop was unthinkable. It would beat any well-known Park Street confectionary. J N Barua is a bakery that dates back to the British era and is steeped in the colonial flavour.
Mantu da, his wife, son and brother have been running this business for the last eighty years and have a loyal clientele who come back to this bakery every year from various parts of the state, especially prior to Christmas. On the Christmas eve, they are open throughout the night to cater to the requirements of people who line up for the delectable cakes crafted by J N Barua himself. And then there is that extraordinary surprise, which no other fancy bakery of the city has ever thought of. They rent out their oven as well as bakers for people who want to celebrate a home-baked Christmas cake of their own recipe.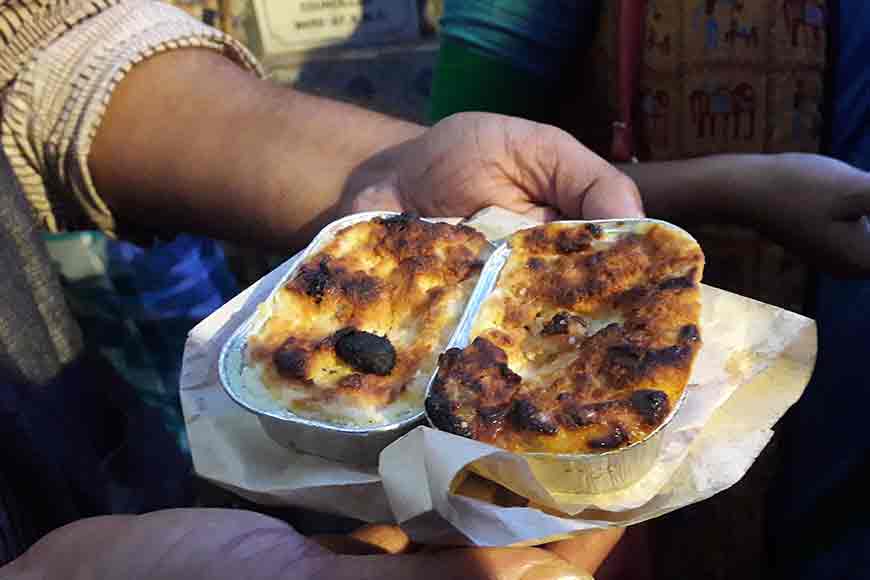 The delectable Chhana Pora cake
The most popular cake at this bakery is the fruit cake which has a rich taste that keeps lingering in your mouth. The rich essence of fruits takes you to old times when everything tasted authentic. Around 500 pounds of fruit cakes are sold each day during the three days of Christmas celebration from December 22 to 25. You will not find an iota of chemical taste in these cakes. The plum cake is equally good. But the true hidden gem of the bakery is Chana Pora Cake. The aroma of chana and the stuffed dry fruits and nuts make this chana pora cake a truly unforgettable treat. It simply melts in your mouth even before you realize. Most importantly, it is not too sweet and that is what makes the cake special.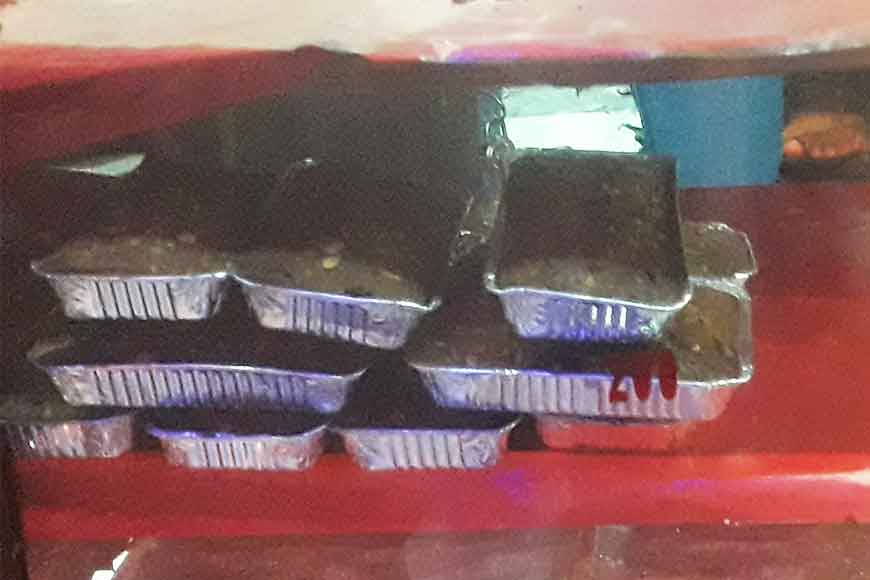 The delicious fruit cake
There is something inexplicably special about this bakery and this locality. And as I mingled with the crowd around, I knew I would again return here and may be my children will also enjoy the cakes of this century old cake shop someday.