Chalchitra Academy transforms Jhargram village to open studio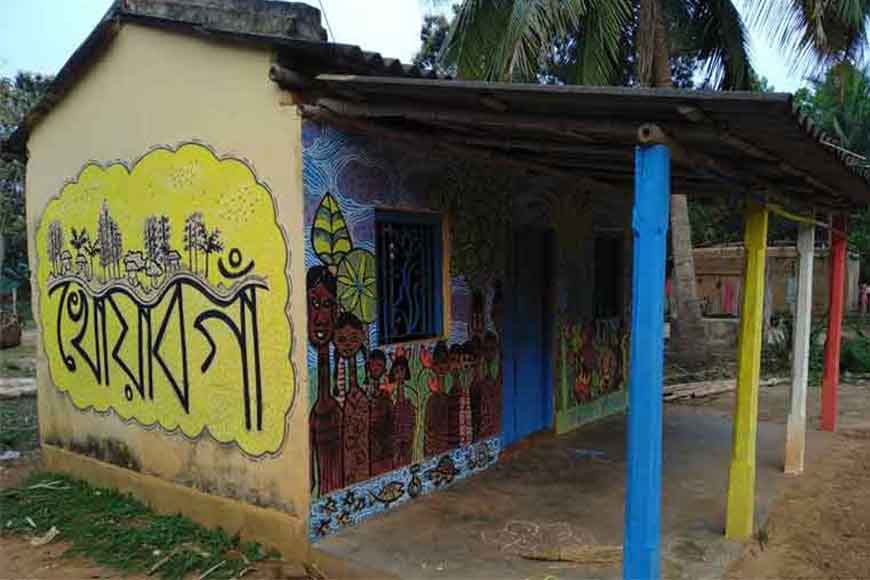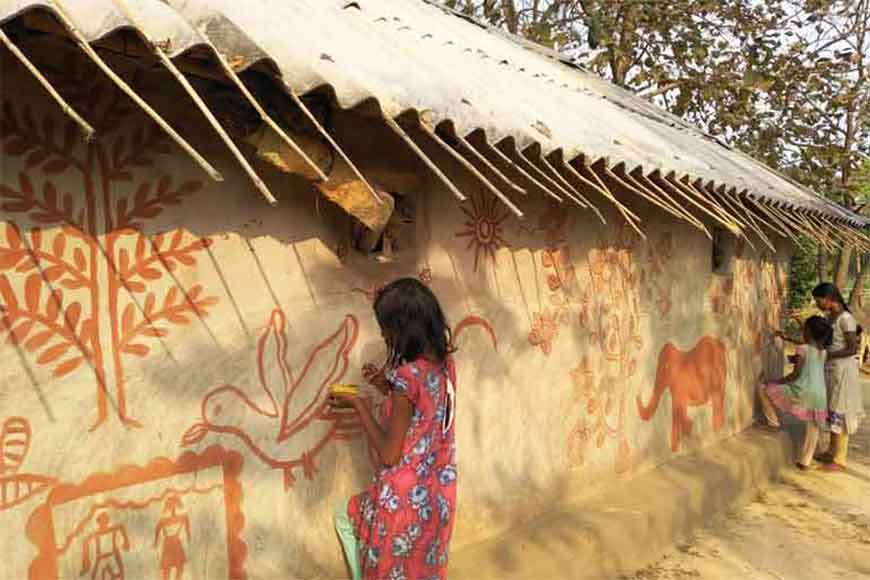 Imagine a village where walls of each mud house turns into an art studio. Where every villager from a child to an adult take up paints and brushes expressing their heart's intent and their creative love on an open canvas that amalgamates with the beauty of the nature around. If you thought this is part of some fairytale, you are wrong. It is real and is happening due to the endeavor of Mrinal Mondal, Editor of Chalchitra Academy who is trying to create a unique amalgamation between folk and mainstream art. The small village surrounded by forests, four kilometers away from Jhargram station is now an open studio of creative art.
It is in this village that members of Chalchitra Academy are holding regular drawing lessons with help of local artists, Rameshwar Soren and Jageshwar Hansda. Artists from Kolkata also go to the village to train the students whenever they get time. Apart from drawing, 'Katumkutum' art is also practiced. The mud walls of the houses in the village have turned to vibrant canvases featuring various hues and myriad images. Every house has a unique artistic look. The children of the village along with eminent artists transform the entire village into a canvas.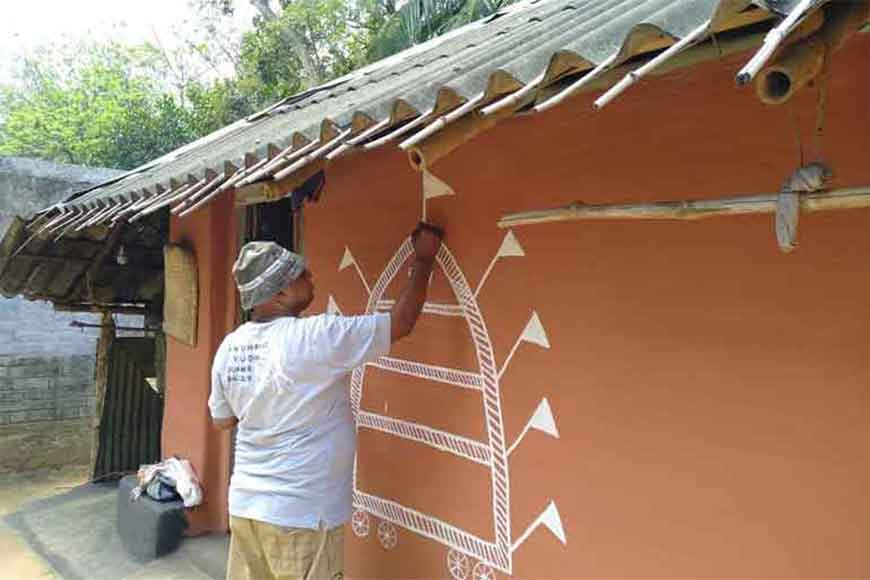 Eminent author, Shibaji Bandopaddhyay has given a wonderful name to the village. It is called Khoab Gaon – the village of dreams. The villagers are taught various art forms such as alpona, Kantha stitch-work, weaving mattresses from date leaves. Alpona artist of Krishnanagar, Bidhan Biswas often is seen working relentlessly in this village. Patuas of Nayagram like Manu Chitrakar and Bahadur Chitrakar are drawing the traditional rituals of their marriage on the walls of the village, something similar to Patachitra.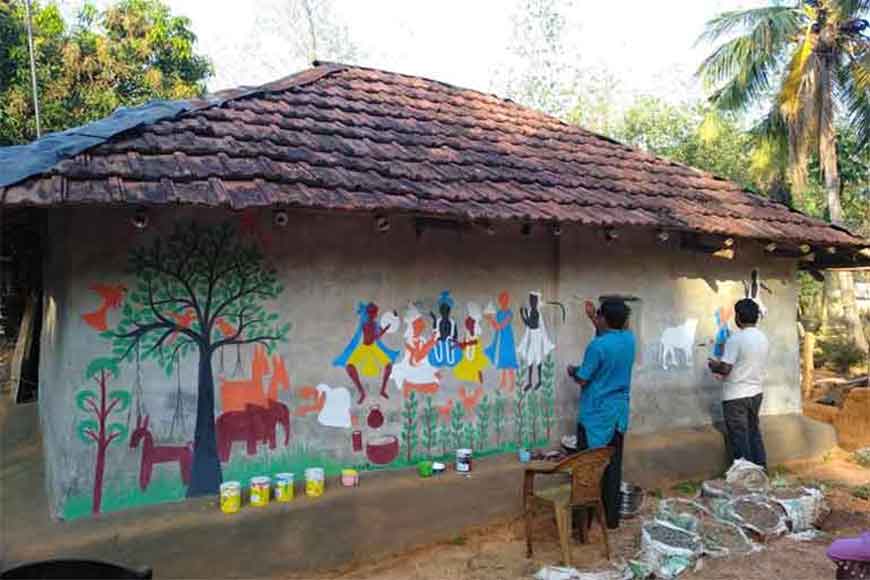 Members of Chalchitra Academy are communicating and exchanging knowledge and values with the children of the village in a playful manner. The young brigade is highly enthusiastic about exchanging and learning new art forms. The artistic aura of the village is palpable. Various folklores that would otherwise fade away with the passage of time, are also being portrayed on the walls of the village houses.