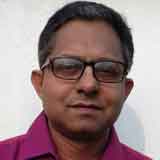 Chandi Lahiri: An outlet for apolitical Bangali bhadralok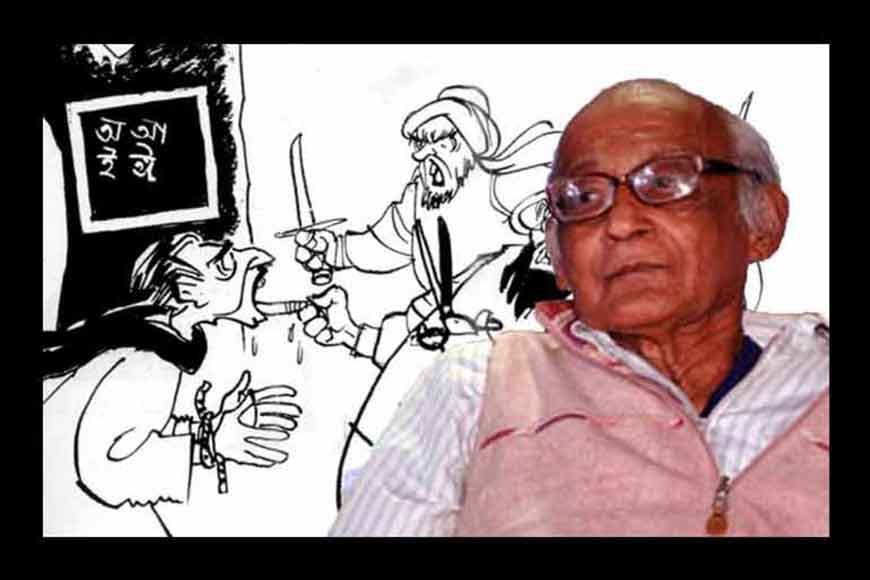 If you utter the word 'cartoon' to a sixth-grader, you would invariably be bombarded with names like Chhota Bheem, Pokemon or Motu Patlu --- popular characters from series of animation shows on television. Few now care to know that from patachitras, scroll paintings, hand-printed wooden blocks, crude battala, early journals, and the advent of modern press, the art of humour in Bengal has come a long way and has produced some very fine specimens of the art of humour. Among them, one man has become synonymous with his form, each riding on the other.

And that is cartoonist Chandi Lahiri. Unlike many, Lahiri seems to have become the art his practices. In Bengal, where it is increasingly becoming difficult for cartoonists to subsist on their art, the demise of Chandi Lahiri, not to replay a cliché, truly marks the end of an era. A study reveals there were as many as 150 practitioners of the art of cartoons and gags in Bengal once upon a time, but none was as popular and prolific as the inimitable Chandi Lahiri, who blended his erudition and art with effortless ease. The 1931-born Chandida hailed from venerated Nabadwip, the centre of Vaishnavite cult and birthplace of Sri Chaitanya. An amputee, who lost a good portion of his left arm, when he was nearly in his teens, he literally took on the world single-handedly. A born fighter, Chandida braved all odds and soldiered on.

A studious boy and a compulsive doodler who sketched between classes at school, Chandi da was a keen observer, qualities which stood him in good stead for years to come. He also gave a miss to the art school which many thought would be a natural calling and instead did his Masters before arriving in Kolkata in 1952. At Kolkata, as a fresh pass-out, he joined the now-defunct Loksevak magazine as a rookie journalist.

He began to soak in the sights and sounds of the metropolis and made friends with like-minded peers, thoroughly enjoying his growing social circle. He was fast developing a nose for news, learning to write and edit copies before signing the final print order for the press. He was reading about cartoons and giving himself lessons in cartooning as well. He frequented Bangiya Sahitya Parishad and the National Library and was happily going through the pages of worn out, musty books and treasure troves of all kinds. He was a voracious reader and took pains to keep himself well-informed and adequately educated, the essential prerequisites to be a successful cartoonist. His self-teaching paid off and in 1962, he was doing a pocket cartoon, The Third Eye View&apos for The Hindustan Standard.

His deft lines and cheeky humour soon caught the attention of the influential Anandabazar Patrika, and he was roped in for Tirjok, a box cartoon started by Amal Chakraborty, who fell out with the house. After Tirjok, there was no looking back for Chandi Lahiri. The minuscule space offered an outlet for the beleaguered apolitical bhadralok readers who thought that those little cartoons were speaking on their behalf in a big way.

Every morning the reader would be drawn to the contents of that tiny box to peep into their world or rather what was going wrong with it. This was a world which was perpetually in short supply of government rations, municipal water and state-funded health care but never lacking in a pen or ear for sarcasm. Post-independence, corruption was a way of life, racketeering and food adulteration were rampant, puja subscriptions were another code for extortion and the cops behaved like thugs in uniform. His unsparing brush made us see it all, from Parliament to the pavement ---- the weal and woes of the common man – which was served with a dash of humour, sometimes cheeky, sometimes raw. Chandida's arsenal never ran out of ammunition.