Check out and plan - Visit Ahaare Bangla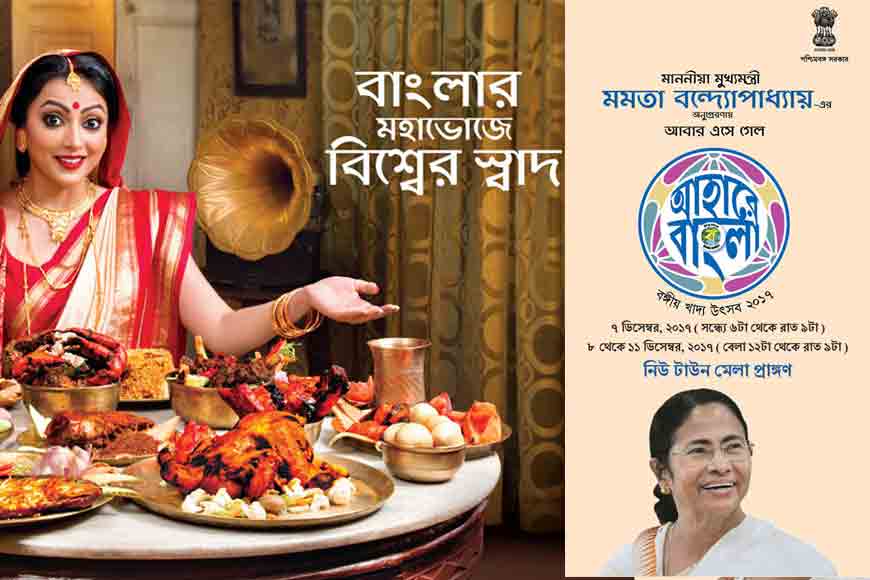 If you are heading for Ahaare Bangla, you need to look up the dates before you plunge onto a gourmet tour. To add flavor, thisFood Festival will also host ethnic and cultural programmes with folk songs, adhunik bangla songs and band music to be rendered by eminent artists on a three side open stage, which will enable visitors to enjoy the cultural evenings while savoring sumptuous dishes.
Cookery Competitions, cookery sessions, daily talk shows and many more by renowned chefs, eminent writers, poets and other distinguished personalities will also be an important part of this year's festival. So, enjoy the winter chill and experience a whole new world of food out there, exclusively made in Bengal!
Check out the timings as follows:
• 7th December:
Dinner: 6pm-9pm
• 8th-11th December:
Lunch: 12 noon- 3 pm
Snacks: 3pm – 6pm
Dinner: 6pm – 9pm
Venue: New Town Mela Grounds