Well-known city dermatologist restores a 100-year-old mansion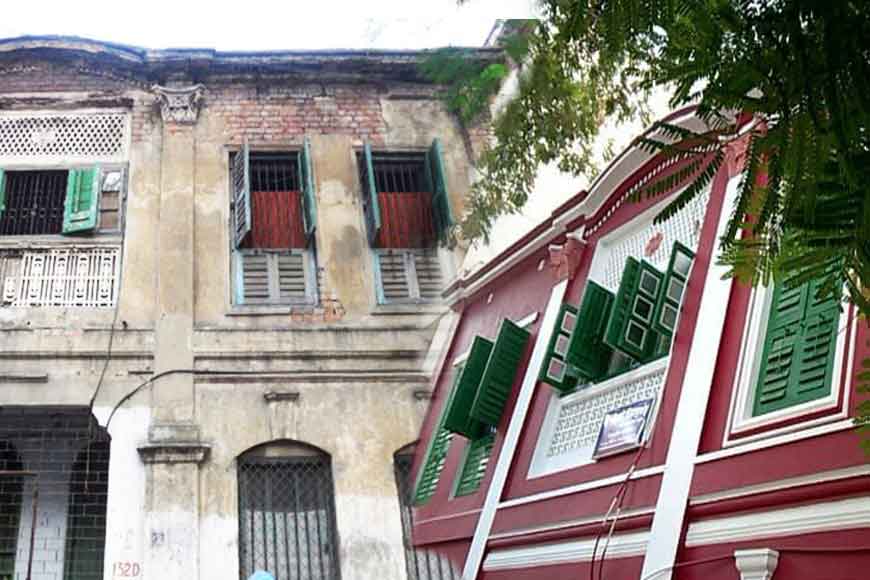 He has fought promoters and even went to court, to acquire a portion of a landmark South Kolkata house that has a 100-year-old history, if not more. Dr Asok Ganguly, well-known city dermatologist has always harboured a love for old mansions and buildings. A man with strict old-world charm, he has even single-handedly took the pain in maintaining his zamindar mansion in Burdwan. He feelsold buildings need not always be handed over to developers for monetary gain.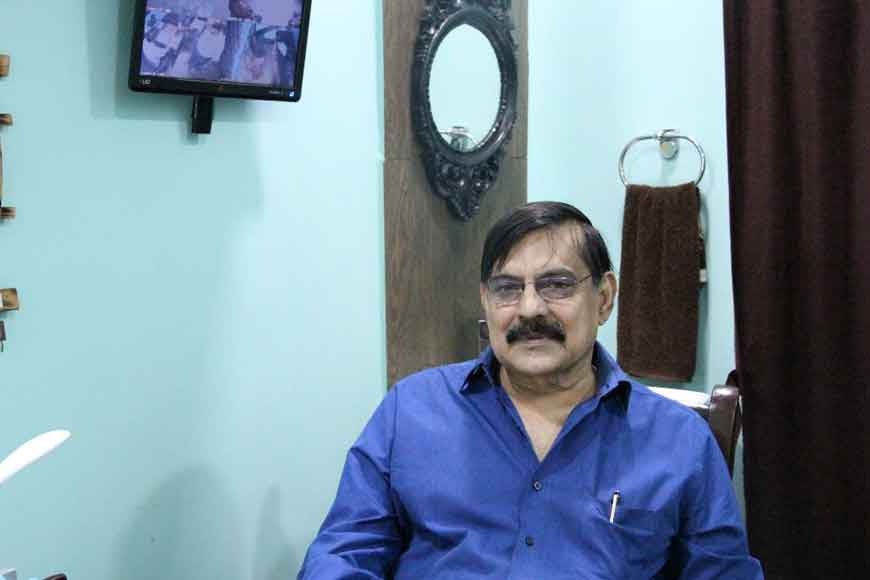 Dr Asok Gamguly at his chamber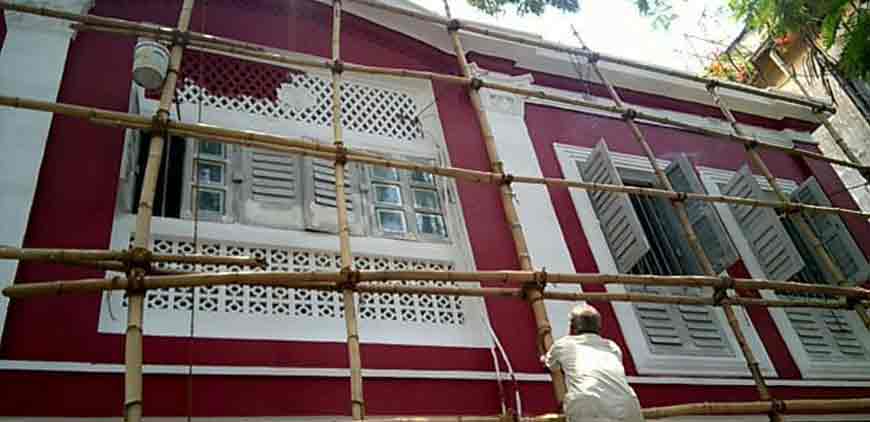 How the worn down building turned into a solid red bungalow
May be that's why like a true zamindar, he decided to set up his South Kolkata chamber not in a plush clinic but in a 100-year-old mansion that stood in a dilapidated state opposite Shishu Mangal Hospital in Bhowanipur. When Dr Ganguly bought one floor of the house in 1998, he had to face tough resistance from promoters. Quite naturally, being located at one of the prime locations of Kolkata, this worn out building belonging to the Duttas, was an obvious target of promoters. But Dr Ganguly did not budge an inch. He was determined to restore it, for he knew if it fell in the hands of promoters it would have been razed down. He was so determined, that he even went to court to gain the possession.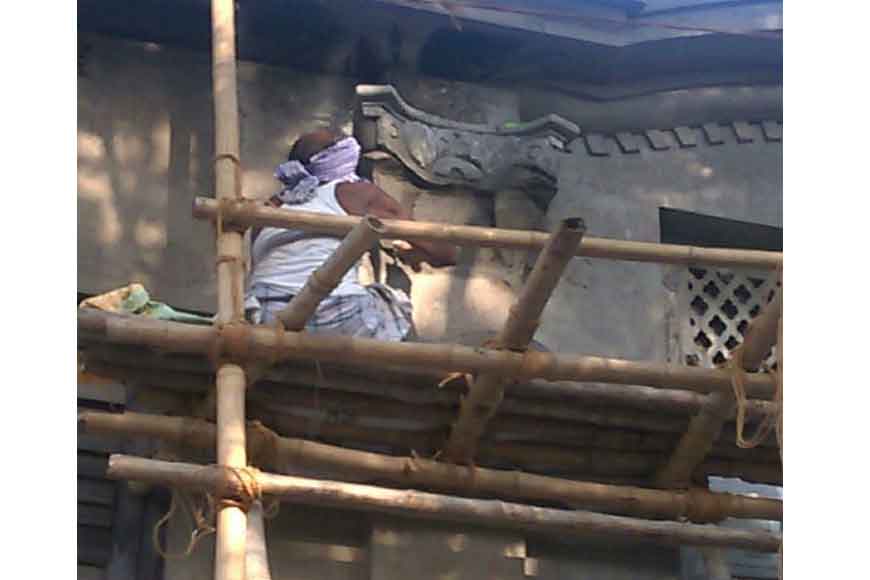 Dilapidated outer facade being restored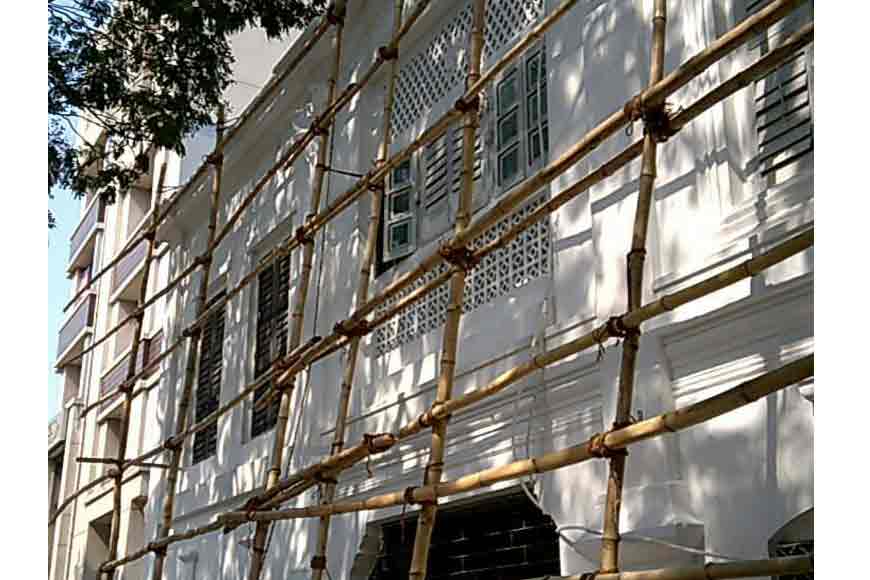 While painting was on
Next started the arduous restoration process. Though he bought only the upper floor of the house, he restored the whole outer side for years including the architectural cement and stone sculptures that adorned the roof and the windows. Now in place of the dilapidated building, stands a grand red and white painted house where he has set up his chamber. Even the interiors of the house retain its old-world charm him sitting infront of a Captain's Deck table that too is an antique piece of furniture.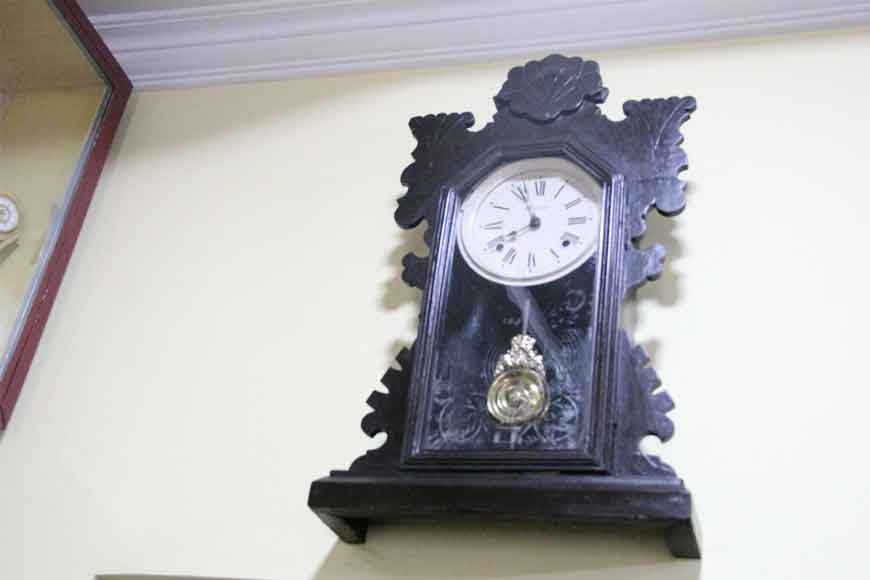 The old clock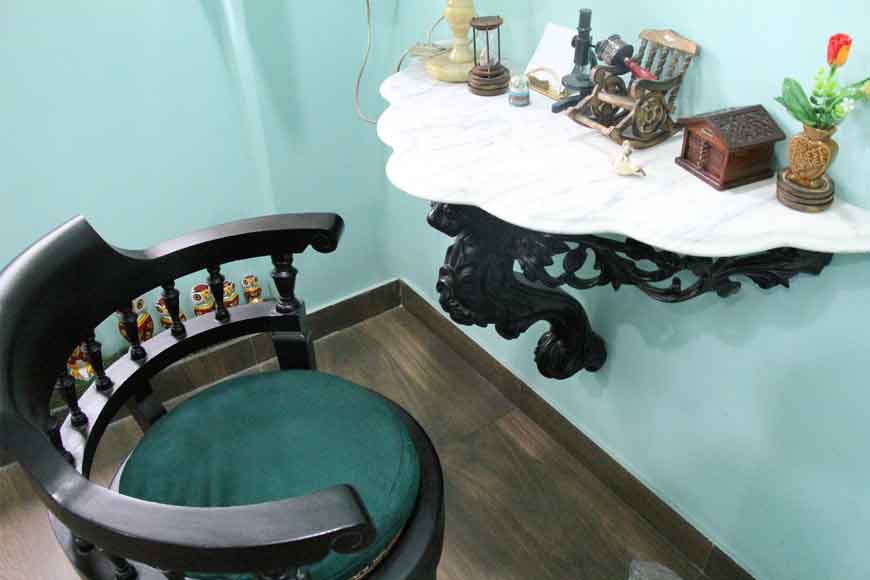 Antique furniture in place
Dr Asok Ganguly has once again proved if you have a will, you have a way. And old mansions need not be always razed, they can be restored and turned into sustainable models.