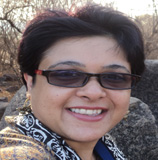 Did you know actor Adil Hussain loves reading Batul The Great
Adil Hussain is not just a famous Bollywood cerebral actor, he is also a stage performer. His love for theatre probably was inspired by Kolkata's stage circuit. When he joined the film industry in Assam, he was often sent to Kolkata to buy raw film stocks and do some editing work. It was during this time, that he started watching plays at Academy of Fine Arts, Sisir Mancha, Girish Mancha and Tapan Theatre.
"I have seen Swapan and Utpal Dutta in action, Rudraprasad Sengupta,Sombhu Mitra,Tripti Mitra and Shaoli Mitra – the list goes on and on. The plays, their style of acting and dialogue delivery acted as a catalyst and enabled me to keep on dreaming. I used to look at them and think that I, too should be on stage one day," says an excited Adil. He is also a great fan of Chhabi Biswas and Uttam Kumar, the two doyens of Tollywood.
"I had seen a play called Jagannath, way back in 1988. Arun Mukhopadhyay, one of my favourite stage actors had essayed the title role and I was so much in awe of his acting skill, his body language and his prowess over physical theatre. "A few days ago, Arun Mukhopadhyay's son Suman Mukhopadhyay called Adil to invite him to watch a play directed by his younger brother, Sujan. Adil immediately agreed to go as soon as he heard Arun da will also be attending. Adil is happy that Arun Mukhopadhyay will be essaying the role of his father in the upcoming short-film Meal. "That evening as I sat at the Academy of Fine Arts, I realised this was real-life as well as reel-life father-son bonding at its best! Life is all about inter-connectivity," he said.
The actor is also an avid reader of Bengali stories since childhood. "Goalpara of Assam, where I lived was a small place and even a newspaper reached us three days after its publication. In short, there was nothing much that one could do for recreation. So, reading books and magazines were the obvious choice. I used to devour the stories published in Sukhtara, Nabakallol, Desh and so on. I loved Bantul the Great and Betal as well. I was extremely fond of detective Dipak Chatterjee, created by Swapan Kumar. I don't know why no one is making any movies on him. The industry is obsessed with Byomkesh. I would love to essay the dashing detective - Dipak Chatterjee," says an ecstatic Adil, reliving his childhood memories.
And we would also love to see Adil Hussain as detective Dipak Chatterjee.