Did you know Satyajit Ray did a book on Bengali alphabets?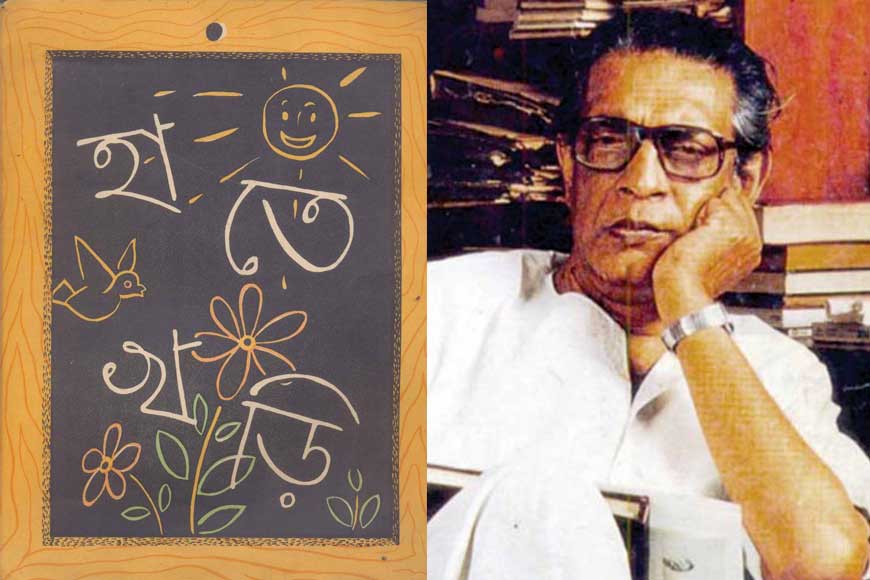 This is a four-page book on Bengali alphabets, but hardly anyone knows that Satyajit Ray had experimented with Bengali alphabets and how it can be presented to the first learners. The original cover design and the illustrations inside were done by Ray in 1956. The book was published by Ram Haldar of Kamalaya stores where Ray often visited. This wonderful collection was block printed in half tone with 3 colours. Indranath Majumdar of Subarnarekha, recovered a thousand pieces of this book from an old godown in Howrah. GetBengal is privileged to possess an original copy of this rare piece of work.
Hence on Ray's birthday, we share it with our readers.