Dolly Basu's Choopkatha brings specially-abled children on stage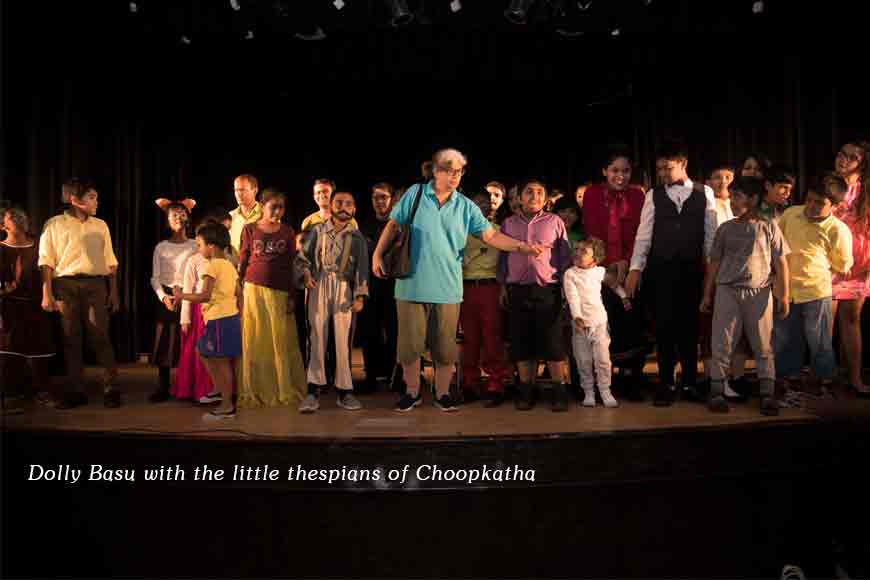 It was not Friday the 13th! It was 14th of July, when an extraordinary performance took place at Rabindra Okakura Bhawan. But isn't this a stage that keep seeing great performances? Well, this time it was different. Scripted and directed by Dolly Basu, Choopkatha's children with special needs performed 3 plays, adapted from Roald Dahl's Fantastic Mr Fox and Matilda.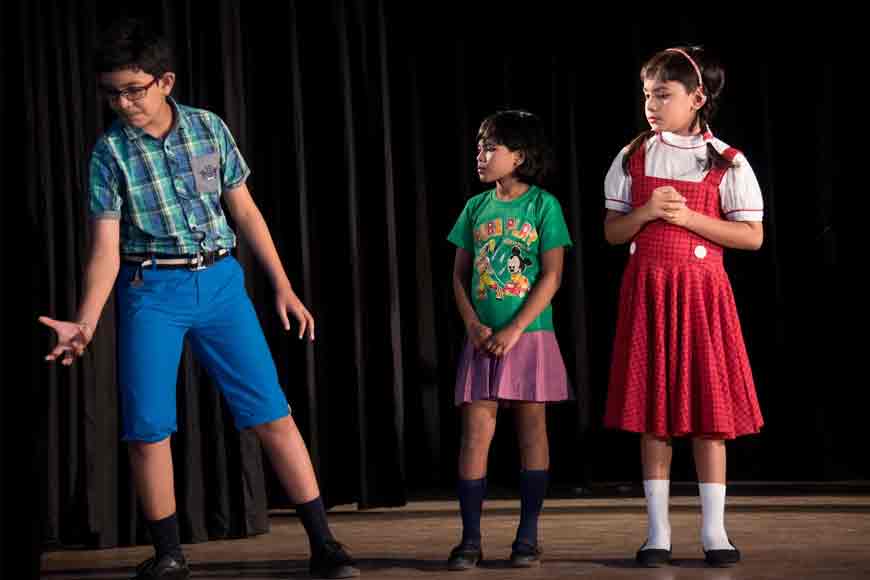 A scene from Matilda-Matilda with her friends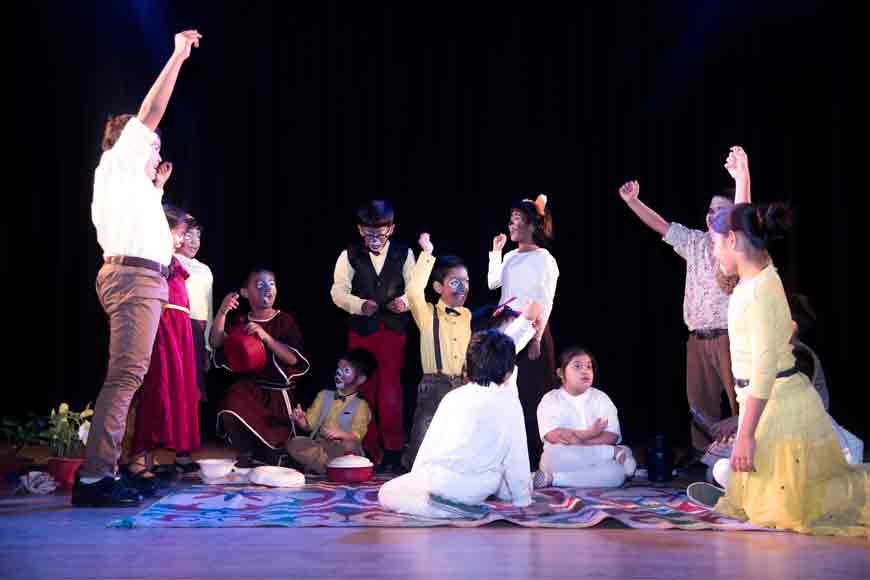 All the animals rejoicing after finding food
Buddhaditya has been with Choopkatha for many years now, and he loves performing on stage. In his broken words: "This time we performed on what humans are doing to the earth. Dolly aunty explained to us why Mother Nature is in danger. We practised a lot and worked hard for our play."The show was attended by parents, grandparents and friends. They were enthralled after the performance. It was indeed a time for bonding with everyone and to pass the message wide and clear, that Choopkatha's children are talented, they have the confidence like any other child to pull up not one but 3 plays on stage!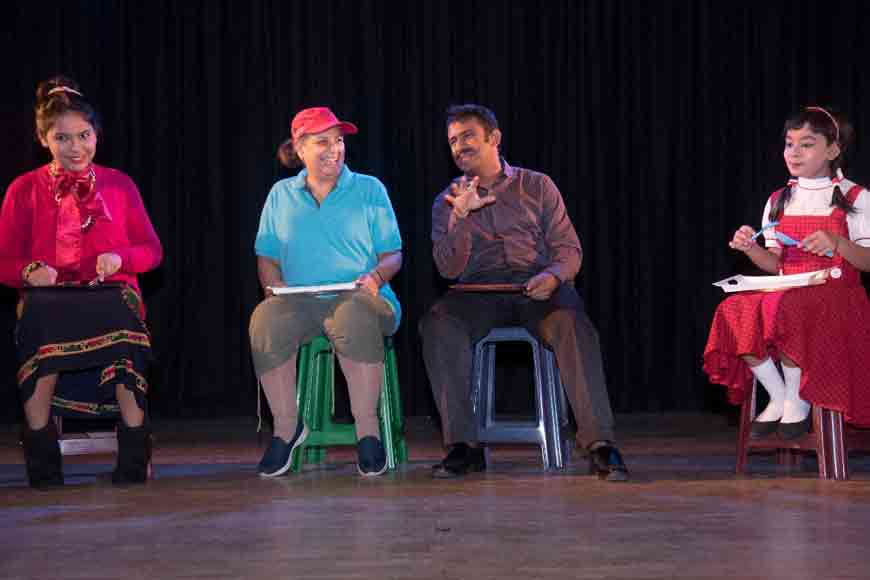 Matilda with her family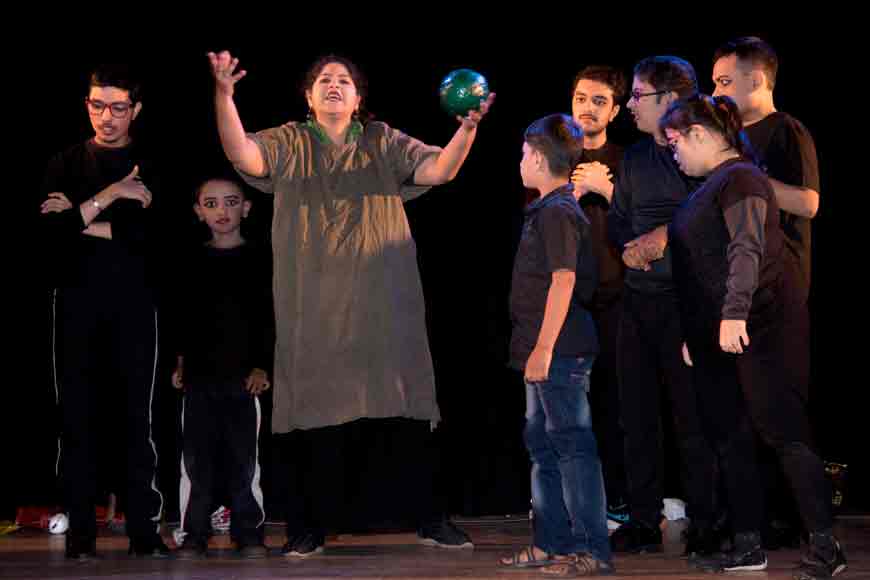 Mother Earth expressing her displeasure at human exploitation
For parents too, it was a moment of pride. As Buddhaditya's mother added:"Buddha is very fond of Dolly di's classes. He loves to perform on stage. This time too all the children performed very well." Well, may be these are cherished moments, where one realises how important every child is. It is not about grades and being successful in professions that society feels is a top priority these days, but it is all about including every child into the mainstream and teaching that each one of them has the potentiality to do wonders, just like these specially-abled kids did.
In Fantastic Mr Fox, the children depicted how Mr Fox outsmarts three wicked farmers and manages to save his family and other animals from starvation.While, Matilda used her telekinesis abilities to defend her friends and teacher from the bullying principal and stand up to her unloving family.Home production play Save Mother Earth by students of Ballygunge unit, was on how humans have polluted and indiscriminately extracted resources from the environment. This has put Mother Earth in danger. The play ends with the human resolve to fix these problems.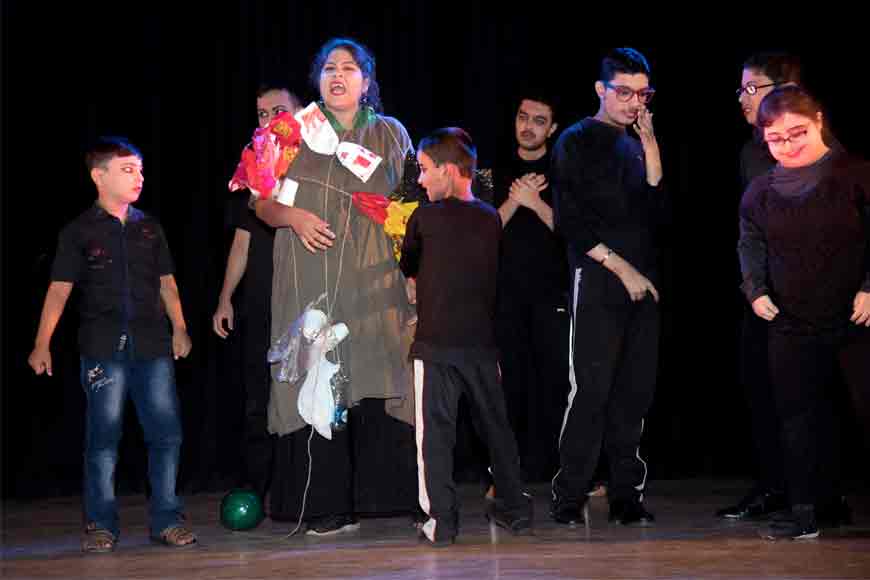 Pollution engulfing our Mother Earth as depicted by the children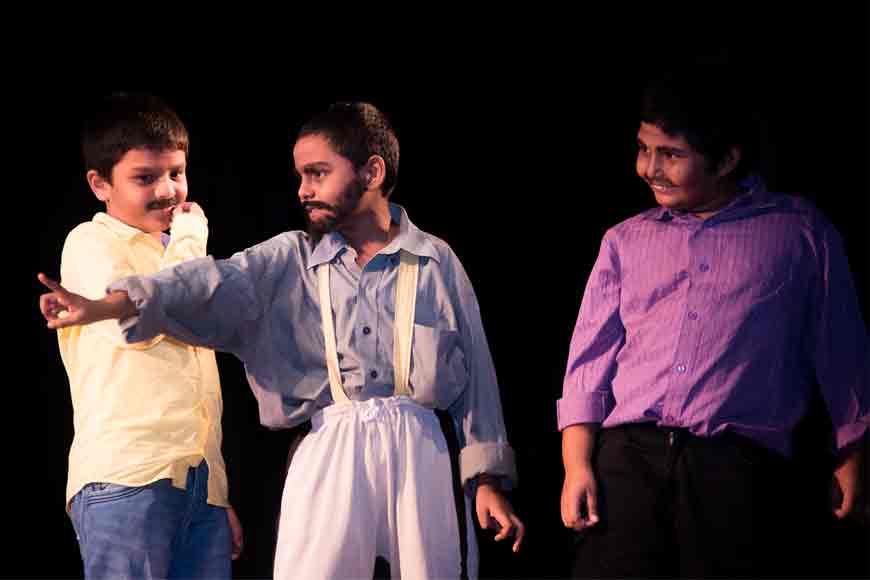 The three wicked farmers from the play Fantastic Mr Fox
Another young performer, Ujaan's mother was ecstatic, and felt her child has shown remarkable improvement through such stage performances. "Choopkatha and Dolly Basu definitely played a role in shaping Ujaan's personality. Earlier he found it difficult to express himself and communicate. Today he is absolutely inhibition free. He loves theatre, he loves coming to Choopkatha's classes and over time, he has developed a passion for acting on stage. His stage performances and the appreciation he gets from the audience, gives him confidence to carry out activities in other fields of life.I was happy to see not only him perform but other kids too. Dolly di ensures that everyone has a role to play according to achild's ability and these classes inculcate in the kids the importance of inclusion, team work and taking everyone else along."
Indeed, theatre is a group activity and here the entire group and not one individual matters. And Choopkatha knows how to bring in fun in lives of children, who are otherwise marginalised often in our society.