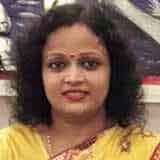 Durga Puja from the hospital colony of Chittaranjan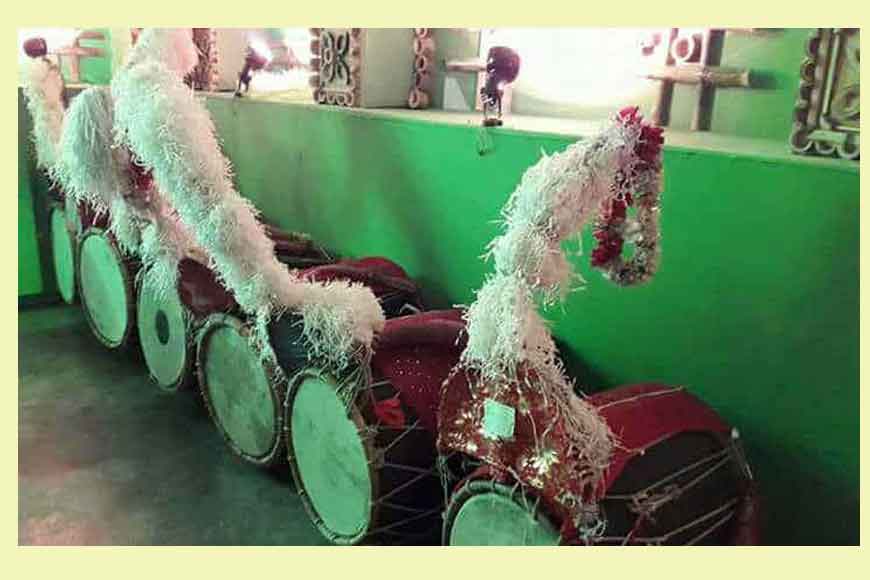 Chittaranjan is a cosmopolitan railway colony, yet Durga Puja still remains one of the biggest festivals held here. Pujas in CRJ are essentially barwari; each para has its own puja. The preparations begin a couple of months in advance starting with the formation of a Puja Committee, comprising of residents of the para. This is the 56th year of Hospital Colony Durgotsav, where I live. The Puja mandap is located in between St. No. 18 & 17 right behind K. G. Hospital. This year the Puja preparations have begun since July. This para's puja is more of a homely religious ceremony than the pompous show of theme or mad competition for Sharad Shamman.
Most of the Puja committees in Chittaranjan get their idols from local idol makers and not from Kumartuli in Kolkata. In fact, there aremany puja committees from surrounding areas and localities that also get idols from clay modellers based in Chittaranjan. For many years, Hospital Colony Durga idols have been made by Dipali Shilpalay headed by renowned Mrittikar Bulan Pal. Although there have been a few occasions when Hospital Colony Durga idols have been brought from as far as Kumartuli, but these days we prefer them to be made here itself.
Every resident of the para eagerly wait and actively participate in various activities like chandaor fund collection. The women do all the religious rituals sincerely and youngsters have a great time participating in competitions and activities. The para community comes around for one big adda irrespective of their faiths or linguistic differences. Non-bengalis also participate in this gala party with as much vigour and enthusiasm as Bengalis do.
Durga Puja in hospital colony is a five-day affair, beginning with Maa Durga's bodhan on Shasthi and Visarjan on Dashami and a Vijaya Sammilani is held at the puja mandap a few days later. This time too, we all are awaiting the five-day extravaganza.