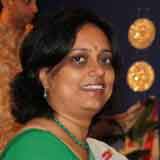 A vignette of Bengal's Durga Puja in Netherlands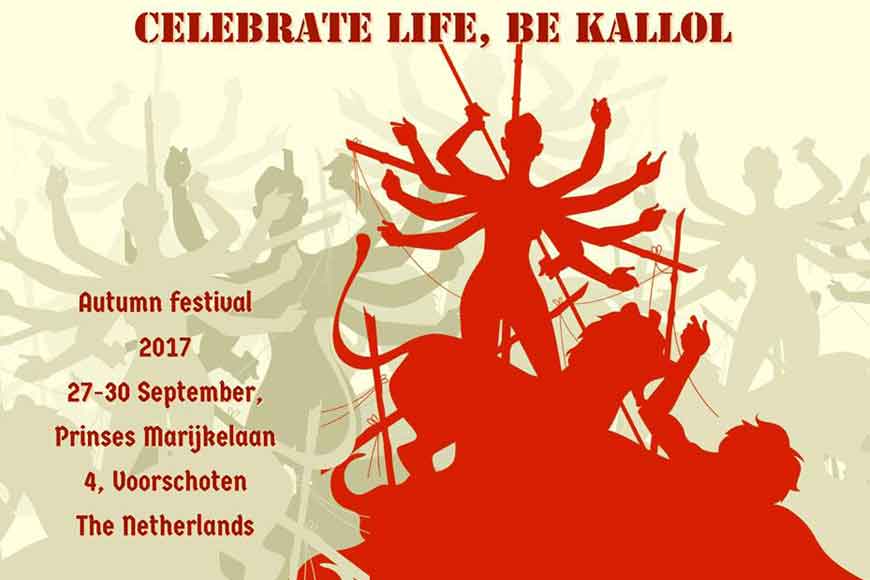 The year was 2010. A few NRI Bengali professionals were enjoying an evening adda, when some of them came up with the idea of organizing a Durga Puja. A mere Bijoya-Sammelani(post-Puja get-together) was inadequate to whet their appetite for the actual feel of a proper Puja. The words still ring in my ears when someone announced, 'Those who can manage four days' leave from office during Puja, please raise your hands.' All hands went up in unison and that's how a pujo was born. Endless brain-storming sessions and planning, finally ushered in Ma Durga in Holland.
Cut to the present. Kallol gradually flourished as a popular organisation for Bengalis. This is the eighth year as we gear up to celebrate Durga Puja here. Despite our workload, we all enjoy and soak in the puja flavour.Endless meetings with endless supply of yummy food help ideas to float. However, this part of the year we have a grey and grim sky, nothing compared to the cheerful and azure sky of Bengal. There are no traces of Kashphoolor Shiuli, nor do we get any glimpse of colour fulpandals or canopies being constructed in almost every other lane, remind us that Durga Puja is nearing.But the excitement around our meetings produce a surrealistic feeling, that overpowers us, like the beating of dhak or a whiff of incense sticks.
Bengalis are foodies and when it comes to discussing Pooja Bhog, almost a quarter of an hour is spent simply discussing on trivial issues like whether to include cabbage curry or Labra for Ashtami bhog, or to order Rosogolla or Gulab-jamun. Umpteen meetings continue to finalise whether to stage an Utpal Dutt's play or a Manoj Mitra's play, or how to organize Anandamela, a potpourri of cultural programmes including music, dance, recitation.Rehearsals are an integral part of Puja planning. An array of cultural programmes are lined up by members of Kallol and we rehearse on weekends.
Prior to 2010, when no Puja was held at Holland, we got used to a puja-less life, but ever since members of Kallol took the initiative to organize Durga Puja, nothing can hold me back from attending our Puja at Holland. I shall even forego any chance to visit Calcutta during the Pujas. The Puja here is such a homely affair, it seems like I have grown watching and participating in my family's Puja. This would not have been possible without all members working tirelessly, with utmost enthusiasm, to make the event successful.
We all get transported to our childhood and fond memories of Durga Puja are revived once more. The rhythmic beat of dhak, drowned by the purohit's clear chant of hymns and mantras, the chime of bells during Arati, the sound of conch shells blowing in the background, makes me forget the vast chasm that divides my present dwelling place from my country and I feel stimulated to usher in Ma Durga once again. Yes, this excitement that is stirred deep within us as Durga Puja approaches is preferable than those four days of fun and revelry that end quickly like a wink, and we are left high and dry, yearning for more. And at the end of it all, we say in unison, like a slogan, 'Next year, we will again usher in the Goddess.'