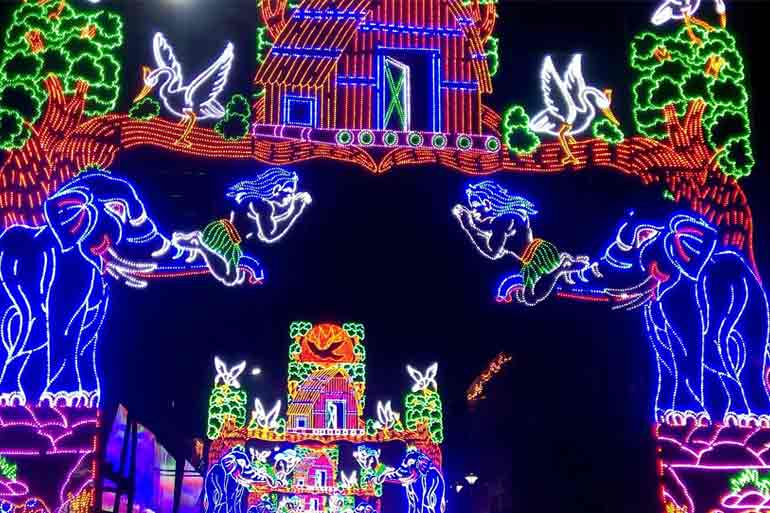 All roads to Chandannagar will not meet at The Strand from 2nd to 6th February. Rather they will converge at the St Mary's Park with the first ever Chandannagar Bidhansabha Utsav 2019 to be celebrated in this quaint, old historic town. Inspired by our Honorable Chief Minister of West Bengal Mamata Banerjee, who has been keen to restore the heritage and architecture of colonial Bengal along with the enthusiasm and initiative of Indranil Sen, M.L.A of Chandannagar and Minister of State, Tourism, Information and Cultural Affairs, Chandannagar is all set to see a new festival, quite different from the town's famous Jagaddhatri Puja Utsav. This festival of a kind is being organised by the Chandannagar Corporation in collaboration with Bhardeswar Municipality.
The municipality of Chandannagar knows what they have been endowed with --- a town steeped in rich culture and heritage, conserving the best examples of French architecture of India. Hence to honour the residents of Chandannagar, many of whom have been instrumental in preserving the heritage of the town, the municipality will felicitate many well-known personalities of the town.They are being called the ' Chandannagar Gourab'.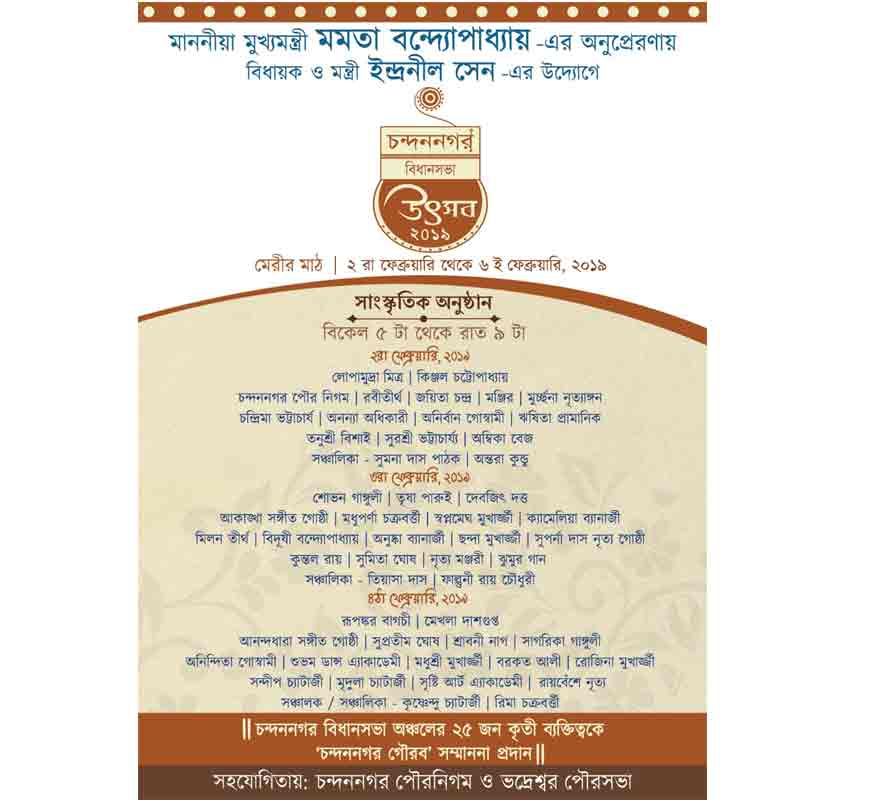 The French had settled in Chandannagar and the town flourished as a trading outpost from the later part of the 17th-century. The colonial occupants bought trading rights from the Mughal Subedar in 1688 but it was under the French Governor Dupleix in 1730, that Chandannagar gained importance for trading in opium, silk, cotton, rice, sugar and became the main centre for trade from Bengal to European countries. Despite the later British supremacy in Bengal, the French kept its control over Chandannagar. And it was only after India's independence in 1947 that a plebiscite was held and Chandannagar was legally transferred to India in 1952,integrating with West Bengal in 1954. Vignettes of that French aura is still palpable along The Strand or in the grandeur of the Sacred Heart Church.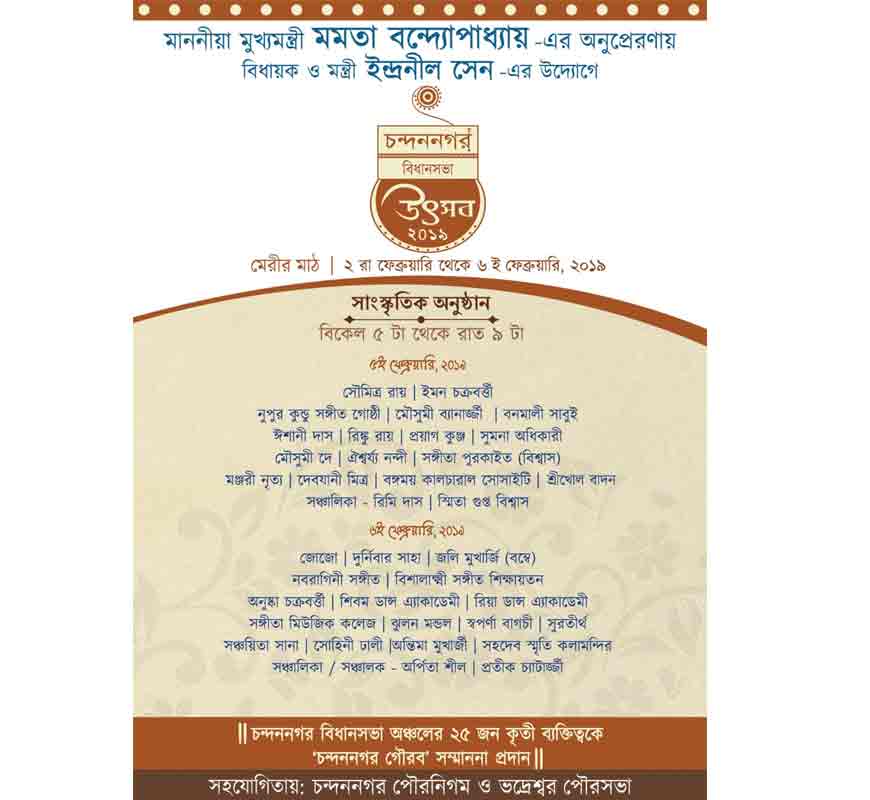 But St Mary's grounds will have a different story to tell this time. From 2nd to 6th February, it will be abuzz with cultural shows and programmes, ranging from songs to theatre and much more. The creative minds of the town will celebrate what they call their own blend of French and Bengal's legacy. Several residents will be felicitated, including lawyers, doctors, actors, singers, professors and others from different walks of life who have made this erstwhile French colony their home and preserved its true essence over decades. After all a town is all about 'people.' If you are free this weekend, do not miss the Chandannagar Bidhansabha Utsav 2019 and if you are in Kolkata, just drive down the wonderful roads leading to St Mary's Ground.