France is trying to preserve Chandannagar's heritage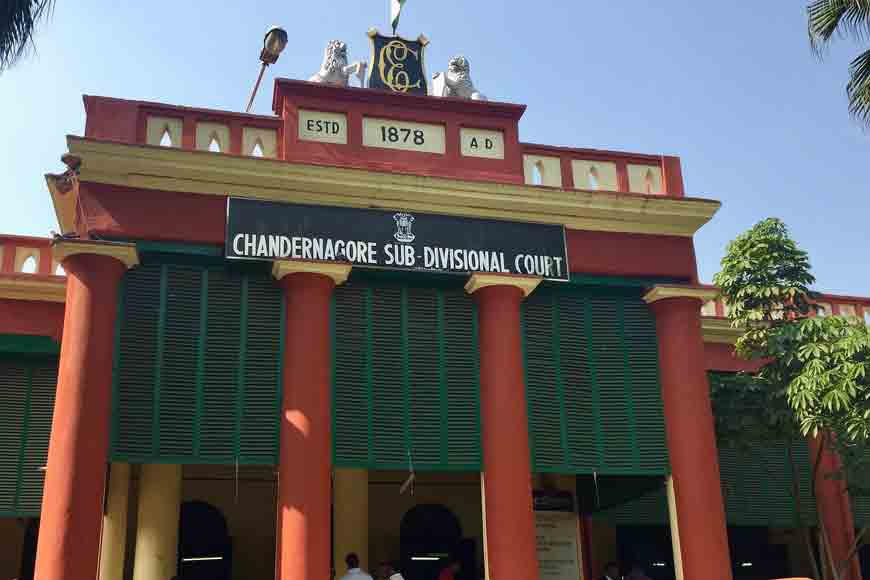 France established Chandernagore, now known as Chandannagar, in 1673. The French managed to hang on to their outpost until 1952, a few years past India's independence, and the river promenade -- the Strand -- retains a distinctly Gallic flair. Lined with an incredible collection of colonial edifices including the Chandernagore Sub Divisional Court, the Sacred Heart Church, the mansion of former French commander Duplessis, that had been converted to Chandannagar Museum and Institute, and a spectacular pavilion, imbued with displaying the French national motto Liberte, Egalite, Fraternite, the avenue is popular with young lovers, who occupy the rows of benches facing the Hooghly in the afternoons.
Every part of this colonial town still breathes of France. The walls of Chandannagar Government College, are lined with references to both the French revolution and India's struggle for independence.The French Embassy regularly sends educational advisors to the college and supports them financially with books and computers. This college is one of the very few places to learn French till graduation in eastern India. For children who grow up in Chandannagar, an emotional bond to the past remains and it makes sense to learn French.
However, the town's colonial-era buildings desperately need renovation. While former French structures now owned by the State government are being used, much like in Chinsurah, for local purposes, others that are in private hands are almost collapsing. Ninety-nine buildings have been identified as French heritage. Their owners are pushed to sell to developers because they have no money to maintain them. The French embassy is launching efforts that may lead to larger recognition of Chandannagar's heritage, on similar lines such as 'Dutch in Chinsurah' project. Workshops are being held to guide French and Indian students toward the establishment of a new conservation model.
In Serampore, the closest settlement to Kolkata, the heritage conundrum has taken a decisive turn for the better. Since 2008, the Serampore Initiative, a project brought to life by the National Museum of Denmark, and funded by Realdania, a private Danish association, and the West Bengal Heritage Commission, has been restoring several buildings in the riverside town. Work on St. Olav's Church, which dates back to 1805, has been completed, and the former Danish government house is under renovation.
Even the current restoration of the Danish Tavern, using traditional construction techniques and materials, draws the largest public interest. The Tavern, which dates back to the 1780s, once served as an inn offering drinks, newspapers and billiards for European male visitors escaping Calcutta for rest and recreation. Besides functioning as a coffee house, the tavern will offer six boutique hotel style rooms, making it the first international standard heritage accommodation along the entire Little Europe stretch of the Hooghly.