Navpreet Arora is a story teller, an explorer and a heritage enthusiast.
Does an edifice qualify as a heritage building only if it has a grandiose name associated with it, does it qualify as a heritage building only if its facades have mighty columns, intricate carvings or sculptures belonging to yester years? What if there is an innocuous building, a building as simple as a Post office but with a story deep rooted in the cultural and literary fabric of the city, should it be heritage? I think yes.
There is post office in a narrow, derelict lane of North Kolkata which goes by a unique name – Archana Sub post office. Yes Archana, you heard it right. At the first look, it would just pass off as any other post office in the lanes and by lanes of Kolkata, complete with the dimly lit interiors, the board with the name and pin code and a red-letter box which might have seen better days. But it was the name which was unique and left me wanting to know more.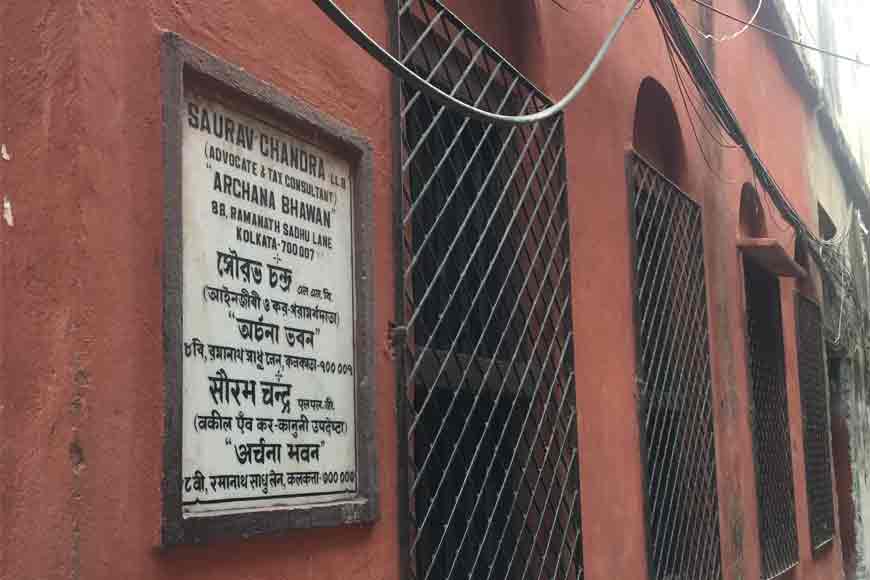 Archana Post office in the Jorasanko area of North Kolkata functions like any other town sub post office but it was founded unlike one. It gets its name from Archana – an immensely popular Bengali literary and review journal of the yester years. The magazine was started in 1904 by Krishnadas Chandra. The name Archana was given by Rabindranath Tagore. Poems and stories were contributed by writers such as Krishnadas Chandra, Umacharan Dhar, Sarasibala Devi, Nagendranath Som, Nalini Ghosh, Fanindranath Roy, Dharitri Devi, Keshab Chandra Gupta, Jibendra Kumar Datta, Brajasundar Sanyal, and Fakirchandra Chattopadhyay. Book and literary reviews were a hallmark of the journal. In just 2 years it became immensely popular and its said that at its peak, the magazine printed more than 1 lakh copies per month. At a yearly subscription of Rs 1.25 the magazine covered themes as diverse as history, poems, literary criticisms etc.
Of the critical essays, mention may be made of Keshab Chandra Gupta's commentary on two poems of Amir Khasru, Amarendranath Roy's identification of the crucial moments of Bengali literature, Fanindranath Roy's elaboration on oratory and his review of 'Sirajuddaula', and Brajasundar Sanyal's essay on Jayadev. In addition, there were monthly literary reviews published in every issue of the journal. There were also some interesting commentaries on the two great Indian epics – the Ramayana and the Mahabharata – published in a few issues of the journal. Gyanendranath Ray and Ramdayal Majumdar were the two most prolific writers who used to serially write these articles. Krishnadas, himself an avid traveller wrote detailed travelouges which became very popular amongst its readers.
Archana became such a rage with its readers that the Barra Bazaar Post office, then the only post office in the area began to find it increasingly difficult to handle the magazine despatch along with its regular work. Krishnadas came up with a solution. He wrote to the then Viceroy of India, Lord Curzon requesting him to order the opening of a sub post office for Archana. Curzon agreed and thus was born the Archana sub Post Office to solely deal with the sorting and despatching of issues to destinations across the state. It is probably the only instance when a sub post office was set up to exclusively look after the interests of a magazine. It was much later that the post office was opened for public use. It opened in 1906 in Singhi bagan Bustee in a small premise at 18, Parbati Charan Ghosh Lane but later moved to a bigger space at 10, Parbati Ghosh Lane where it still stands today.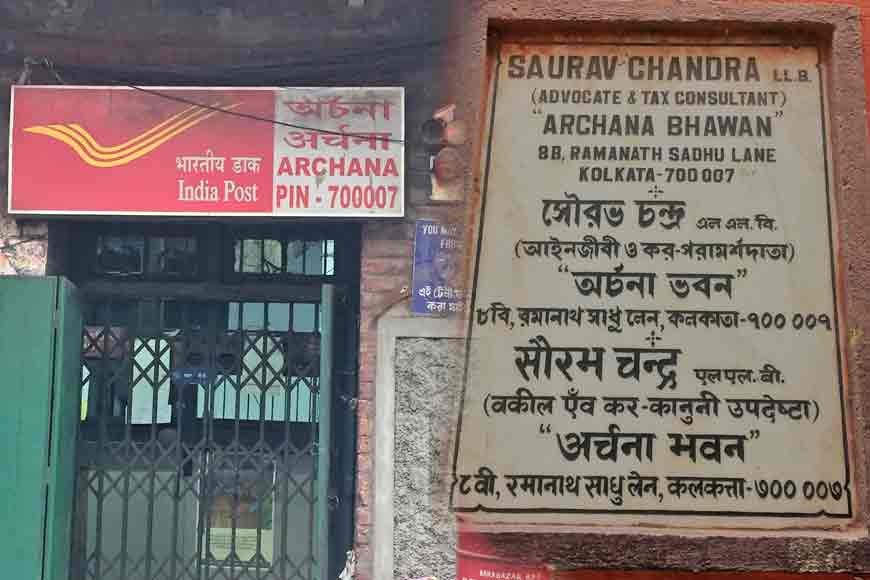 It is also important to mention another address when we talk about this post office. The house of Krishnadas Chandra at Chorbagan at 8/B, Ramanath Sadhu Lane was given the name "Archana Bhawan" by Gurudev after the renowned Archana Patrika. It was at this address that the printing and production work of the magazine was completed. After Krishnadas passed away in 1940, his sons, Ranjit Chandra and Basudeb Chandra carried on the legacy and nurtured the magazine started by their father further. At this time Basudeb Chandra founded the Archana Printing Works and Archana Publishers. The magazine would be printed at one and published by the other.
However, 56 years later the magazine wound up in 1960. The post office, however, still functions, its history forgotten by historians, academicians and also the common man. A sizeable collection of priceless issues of Archana maybe found today at Bangiya Sahitya Parishad at Sahitya Parishad Street and at Chaitanya Library on Beadon Street. But only time will tell how long they remain there too.
With such a unique history attached to it, does this simple building not warrant a heritage status in the city?