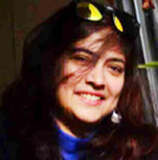 Homecoming for management guru Dr Saugata Banerjee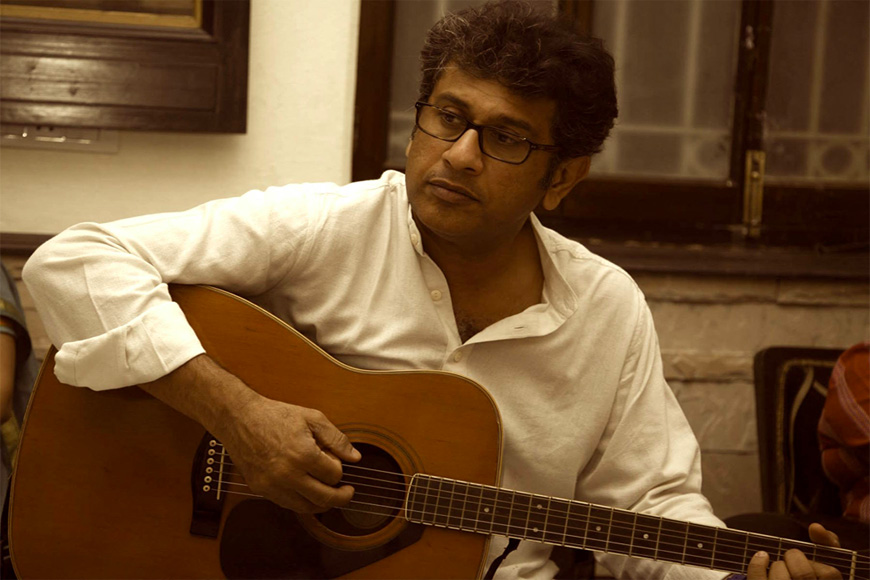 When a global management consultant who taught in universities of Istanbul and Sweden, returns to Calcutta to start a food chain, one wonders, what led a management guru who advised Fortune 500 companies turn a food connoisseur? For Dr Saugata Banerjee, the man with a PhD in Management from INSEAD, France, and an MBA from the University of Massachusetts, USA, (where he received the award for Highest Academic Achievement), homecoming was all about connecting to his roots.
At the helm of two restaurant chains, diametrically opposite in their cuisine choice, Banerjee runs The Biriyani Company and Poppa dum that rope in Mughlai and coastal cuisine on a varied platter. A chat with the man behind this paradigm shift on a quiet afternoon in a South Kolkata house opened a plethora of issues that made him return to the City of Joy and those that plague the city streets where he once played football. Here's what Dr Saugata Banerjee had to say:
1. You have an eclectic academic graph spanning continents. Why did you then decide to return from abroad and settle in Kolkata?
Me and my wife never thought we shall settle abroad, because we wanted our children to be raised in India. Also, we wanted to be close to our parents and hence make Kolkata our base, though in 2001, when we returned, it was very difficult for me to set up a consultancy service in the city. Though I lived in Kolkata, I had to keep on shuttling between Mumbai and Kolkata as Mumbai was where my clients were primarily based.
2. Most NRI Bengalis settle in Bangalore, Mumbai, Delhi, Pune, but usually never re-turn to Kolkata. Why did you then plan to set up your base in the city, perfectly knowing it has little to offer you professionally?
My approach was people oriented and Kolkata always offered me a comfort level. After all, it was my home. Since I always wished to be an entrepreneur, I wanted to start some-thing on my own. Hence living in Boston or staying in Kolkata was almost same. Like, we wanted to start a restaurant in Istanbul, but then we thought why not bring Turkish food to Kolkata.
3. Do you think the city of your childhood has evolved over the years?
Oh yes! Kolkata has evolved in a number of ways. I no more see young crowds hanging at street corners, rather they are more comfortable in a coffee shop or a shopping mall holding hands and window-shopping. I no more see gangs of boys enjoying a para adda. I find the city cleaner, with less traffic snarls compared to any other cities of India. Intro-duction of Uber and Ola cabs has helped in defying the yellow taxis that forever took an upper hand in deciding whether to take commuters back home. But what has not changed is the warmth of the city. Even the other day I was asking for directions in a city lane and suddenly realised there were many around to help me locate the address. This shows the human connect has still not disappeared from Kolkata. Durga Pujo celebrations have also evolved, with it being commercialised. In 1980's, I was part of a Bengali band called Na-gar Philomel and in those days the city could hardly accept anything new. There was a cult follower, where Rabindrasangeet reigned and band music was considered trash. But this focus has drastically changed over the years. I see so many Bangla bands around and there is a huge audience for them.
4. What does homecoming mean to you?
Homecoming is all about familiar sounds, faces and surroundings. Feeling of getting back to the roots, something to do with the quintessential Bangali nostalgia.
5. Did your utopia of homecoming clash with the harsh reality back home?
To some extent it did. I had over-estimated many parameters which I realised was lacking in this state once I came back. But then again Kolkata had lots to offer too, and I have no regrets.
6. What future plans you have for youths of this state or city?
I wish to increase number of outlets for Biriyani Company and generate more jobs in Kolkata and other parts of Bengal as well. We shall work in both franchise and stand alone mode. Next month, we are starting an outlet at Karunamoyee and a bigger one is coming up at Sector V. Our franchise model is according to property sharing, where the responsibility of the franchise is to provide the space and décor and we supply the food. We have gone for this kind of an arrangement as we do not wish to compromise on our food quality. So, we control the supply chain till the customer end.
7. How are you using your exposure/experience in your present venture?
I use business strategy techniques to scale my business and create value. So somewhere my management training and strategy planning has helped in my business ventures.