How are century-old 'mess baris' of Kolkata doing?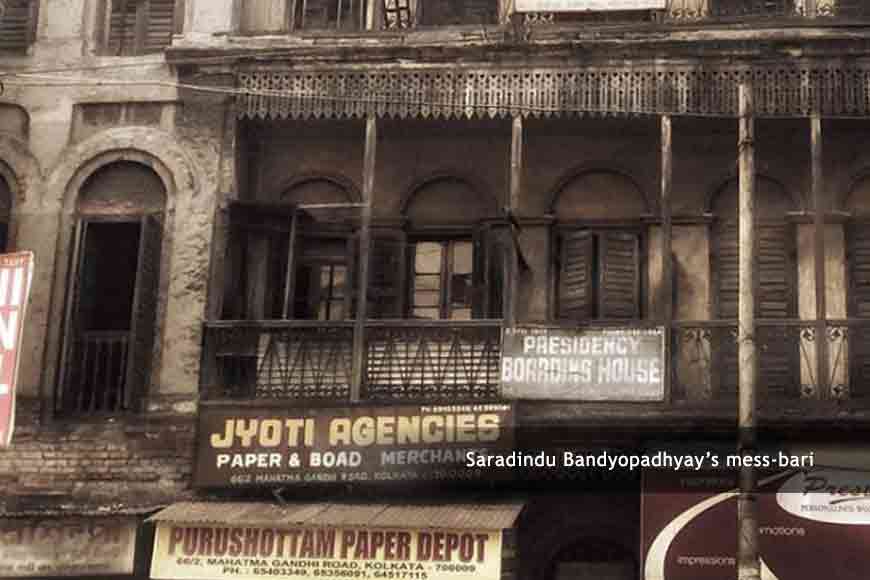 Remember the Bengali movie Sharey Chuattor? The unfurling of that love story behind the walls of a mess bari and the hilarious consequences it leads to? Or even the Byomkesh movie where the criminal runs a mess bari. Well, once upon a time mess bari was a part and parcel of Bengali ethos and several tales and best of literature came out from behind the walls of these age old buildings.
Shibram Chakraborty used to live here
Though most of these mess baris are gone, some still exist. Take for example the Khetra Kuthi Mess Bari on Muktaram Babu Street. Popular Bengali humorist Shibram Chakraborty lived here. Old timers at this mess bari recall, the author never asked anyone to sit in his room, because he felt they would start chatting and he will not get time to finish his books. The boarder who lived in Chakraborty's room showed signs of his writings on the walls. Shibram had a tendency to scribble on walls. The mess bari is almost dilapidated and need urgent repair.
While writer Saradindu Bandopadhyay also lived in a mess bari. Now we know where the plots of his Byomkesh stories came from! Saradindu stayed in Presidency Boarding House on 66 MG Road in Kolkata. Like other old buildings, this mess bari is also in shambles. Incidentally, poet Jibanananda Das also stayed here.
The Room on the First Floor Where Shibram Used To Live
Another mess bari that cuts a sorry figure is on 27 Badur Bagan Lane, off Sukeas Street. It lies in complete neglect, overgrown with moss and ferns. But it is here that two stalwarts of Bengali literature Mohit Lal Majumdar and Sajanikanta Das lived. These buildings carry several memories, moments framed in time, behind the shambles. Taken over by modern PG accommodation, with people no longer needing a mess bari to spend months keeping their families in desher bari, an era of Bengal seems to be vanishing. These century-old mess baris stand as a witness to that lost era.