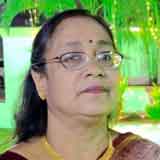 How Durga Pujo is celebrated in South India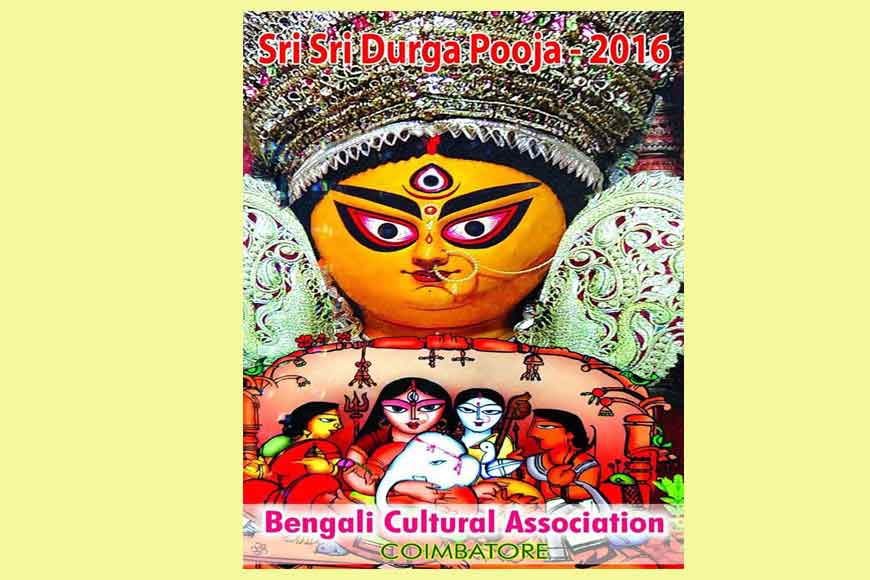 Pujo preparations in South India, especially in Coimbatore, where I live starts from the month of June after formation ofa new pujo committee for that year. It is followed with several fortnight meetings or social meets. The idol makers also arrive a fortnight before the pujo. A community hall is booked for five days. The bhog is cooked by a special cook who is flown down from Shyamnagar in West Bengal. He usually arrives on Panchami and the menu is set in advance for all the pujo days. Incidentally the idol maker is also from Bengal, near Diamond Harbour and every year he arrives 14 days before to make the idols.
Procuring the dashakarma or ingredients needed for the pujo is a bit difficult in South India. Still, there are one or two shops selling Bangali Dashakarma for the procurement of accessories. There arefour pujo associations in Coimbatore, but ours is one of the oldest. Members decide on different vegetarian Bengali delicacies and sweets arebrought from Bangalee sweet outlets. Vegetarian food is primarily made keeping in mind the locals who do not have non-vegetarian dishes. Women members make Ma Durga's saree along with those for Ma Laxmi, Saraswati and Kala Bou's saree. We also hold Anyadanam, a cultural extravaganza. The generous local community also participate and bring in a lot of donations to make the festival even more colourful. The Tamil Nadu Government also extends their support and cooperation. Though our association constitutes primarily Bengalis, all communities whole-heartedly participate. This year too we are all geared up for one of the biggest pujos of South India.