How the British beautified Kolkata with shady avenues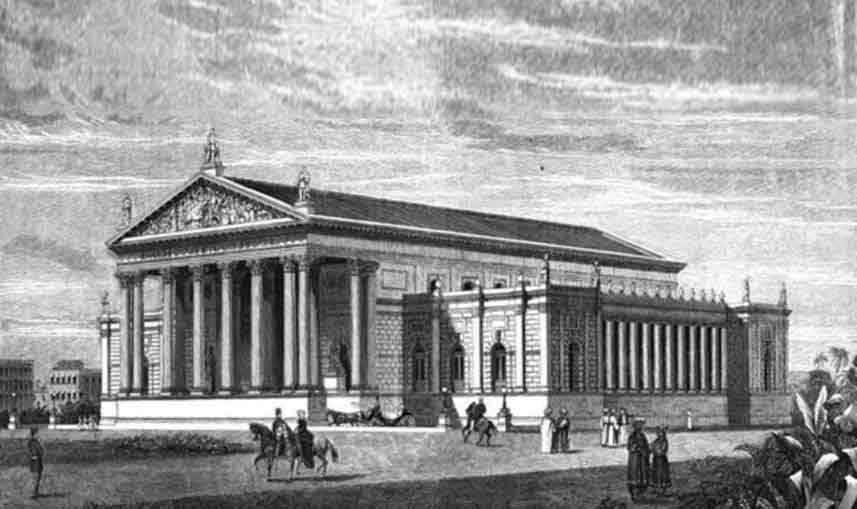 It was Job Charnock, the founder of Calcutta, who had an idea. There was a need to get away from everything and just relax. Sutanuti was then an entry point of sorts for merchants. While brisk business was done, Charnock would sit under a neem tree at Nimtala Ghat and smoke on a hookah. There was a Baithak khana nearby, the usual resting place for merchants, where they would sit and talk. Here the merchants met to depart in bodies from Calcutta, to protect each other from robbers in the neighbouring jungle and here they dispersed when they arrived at Calcutta with merchandise for the party.
In 1820, the Marquis of Hastings, removed the famous peepul tree from the Baitahak khana area, causing a huge uproar. Many were superstitious and thought this would bring evil. But the Marquis' concern for beautification did not go unappreciated. He formed the 'Lottery Committee' that worked wonders. The Strand Road was born along with many avenues, lined with trees and shady squares and parks. During this time, British annexations were also given the final push, and a map of Hindustan drawn showing the extent of British rule which remained unchanged till the Governor Generalship of Lord Dalhousie. The Marquis of Hastings died in 1826, aged 72, in far-away Malta.
To remember the Governor General, Sir Francis Chantrey carved out a fine marble statue. In the portico of the Dalhousie Institute it stands. The institute was on the southern side of the Dalhousie Square, facing the entrance to Wellesley Palace. The entrance portico was originally erected in 1824. The institute came up later: the foundation stone was laid in 1865. The façade has no architectural beauty but inside is a beautiful hall. The walls are made of marble, the roof semi circular and richly decorated. The institute also has a library, reading room and a billiard room. A monumental edifice, it ahs within its walls statues and busts of great men. The intrepid deeds of those who covered themselves with glory in the mutiny of 1857 are commemorated here. The statue of the Marquis of Hastings bears the following inscription:
"In honour of the Most Noble the Marquis of Hastings, KG, Governor General of British India from the year of our lord from 1813 to 1823."
(Excerpt from Calcutta Then and Now)