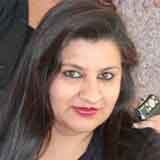 I met Goddess Durga as an Army wife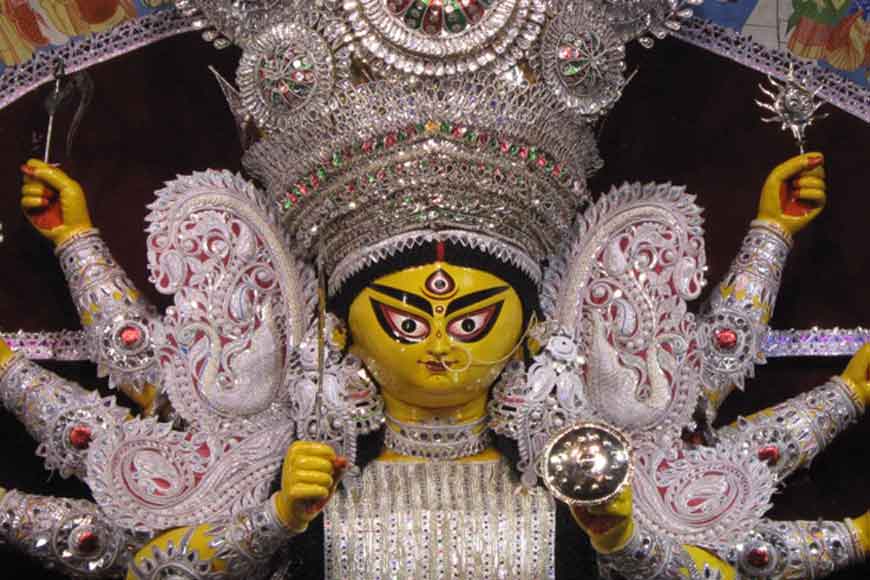 I met Goddess Durga as an Army wife in Bengal when my husband was posted with the Gorkha Regiment. Despite being a part of different festivities across India, Durga Puja of Bengal left a colourful and vivacious memory, that is still etched decades later. Not just the clay goddess herself, even the women around,in their traditional attire of exquisite sarees with vermilli on dots and red bindis, their smart and intellectual demeanour, somewhat took a North Indian girl like me by surprise.
Durga Puja in Bengal seemed to evoke a rare lively charm that somewhat overshadowed the religious aspects of the festival. It was all about meeting people, falling in love at the pandals, eating out, fun and frolic. The ample use of red was sensational and had a sensuous appeal. The passion with which Bengalis celebrate Durga Puja, is found nowhere in any festival of India.
Each pandal is like a marquee or enclosure, where the brilliantly adorned idol is kept on a high podium. She is the centre of all cultural activities that Bengal is so famous for. Dance, drama and songs rule the roost. It's more of a cultural extravaganza. The whole state seems to be on a roll! Clothes and jewels glisten and glitter and many a tender romance blossom.
I remember being deeply moved by the sounds of the drum beating by dhaakis. One of the Durga pujas I shall never forget is that of the Gorkha troops, who mainly hail from Nepal. They have an age-old custom of animal sacrifice of Rango (male Buffaloes) and Khasi (goats) during the festival of Dussehra. During the '50s all Gorkha regiments followed this custom. Two sacrifices were offered those days, on Kalratri and on Mahabalidan. It was essential to use one swipe only to sever the head with the traditional khukuri. The man, who did the job, went through rigorous training so that it was correctly performed. Ritual prayers were offered to the goddess seeking her blessings so that it went off well. It is said that blood had to be smeared on face of the person if it could not be done in one blow. The regiment feared ill luck if the sacrifice was not offered as it should. Meat on hoof was offered as prasad too.
I was a witness to one sacrifice during Dussehra. However, such sacrifices have been banned hence. Traditions are deep rooted and so are superstitions, even though MaaDurga is supposed to bring peace and prosperity to Earth.