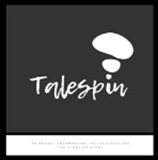 Iskon celebrates Rathyatra to the beat of tribal drums
It is rumoured Lord Jagannath is not well. He is down with viral fever and taking rest at Siliguri's Iskon Temple. After his 'Snanyatra' (bathing of idols), it seems he caught a cold and is now being treated with ayurvedic herbs and medicines including basil or tulsi, vasaka, cardamom and clove. Hopefully he will soon get well and feel fit and fine on 25th June during Rathayatra.
Unfortunately, recent unrest in the Darjeeling Hills has dampened the spirits among foreign devotees to a large extent. Swami Akhilatyapriyo Das, president of Iskon Temple, Siliguri said, "Many devotees who were supposed to attend Rathayatra from USA, Europe and Australia have cancelled their trips due to unrest and bandhs in the hills." Under such circumstances, Iskon organisers had to think of something attractive to pull the crowds. So this year they have involved local tribals who will showcase their music and instruments and participate in the Rathyatra procession.
The procession that starts from Siliguri's Haiderpara will not just witness tribal drumbeats and entertaining dhamsa-madol tunes, but will also have tribal women dancing to the beats. They will sing in praise of Lord Jagannath. Preparations are on full swing. Goutam Deb, minister of North Bengal Development, will inaugurate this exclusive and innovative Rathyatra in Siliguri this year.