The city Girl with her camera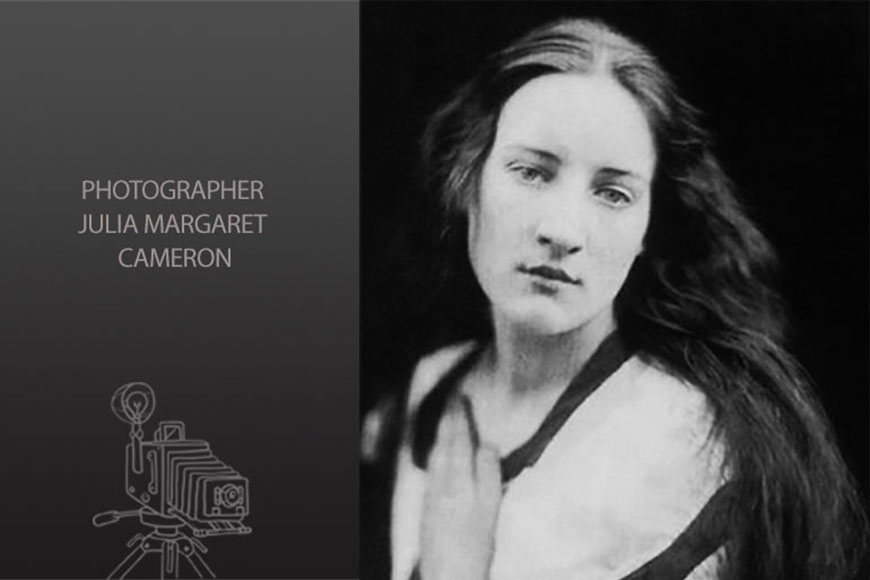 "I longed to arrest all beauty that came before me, and at length the longing has been satisfied." Such was the motivation of the photographer we are going to tell you about. In the history of world photography Julia Margaret Cameron shines as one of the brightest stars. While living in England, a middle-aged Julia was gifted with a camera by her daughter and her son-in-law. She had taken up photography quite late at the age of forty eight solely to occupy her free time with an as yet untried activity. But as fate would have it, with that tiny camera in hand, she went on to become one of the finest photographers of all time. Today, the largest museums in the world – ranging from the Metropolitan Museum of Art and the J. Paul Getty Museum in the U.S.A to the Victoria and Albert Museum in England – house collections of Julia's photographs. Indeed, it is astonishing to note that despite spanning a relatively short career of just eleven years, her body of work has persisted as the nucleus of substantial debate, discussion, critique and aesthetic analysis ever since the 19th century.
But what would surprise you even more is the fact that she was born and brought up in Kolkata itself.
Julia was born into a prosperous English family of Kolkata in the year 1815 – it is pertinent here to mention that she was the daughter of an eminent official belonging to the East India Company. In fact, last year saw her 200th birth anniversary. Such an incident should certainly be a matter of considerable interest and pride for the inhabitants of Kolkata. Born on 11th June, 1815, she lived till 26th January, 1879. After marriage, Julia left for England which is where her photographic journey began.
Julia's photography had two areas of focus – one was capturing portraits of the famous personages of Victorian England and the other was creating photographic illustrations. The list of renowned personalities whose portraits she had taken includes Charles Darwin, Robert Browning, William Michael Rossetti and Alfred Lord Tennyson. Julia lived in Freshwater on the Isle of Wight with Tennyson as her neighbour. Due to long friendly association she had also provided several romantic and courageously innovative photographic illustrations to a number of Tennyson's poems with the most notable being his Idylls of the King. Julia spent her last days in Sri Lanka. Unfortunately, however, all the photographs taken by her during this period have become lost to the world. Only those captured during her time in England have been immortalised in distinguished collections. Her work bears a dream-like quality owing to her tasteful utilisation of a soft focus – a signature trait that has been often called the photographic equivalent of Leonardo da Vinci's smoky employment of the painting mode sfumato. Her photographs, like the art of the High Renaissance, possess a misty, tranquil beauty which never fails to infuse the spectator with a sense of wistful delight.
Translated by Mayurakshi Sen