Kolkata's student entrepreneurs bring their creations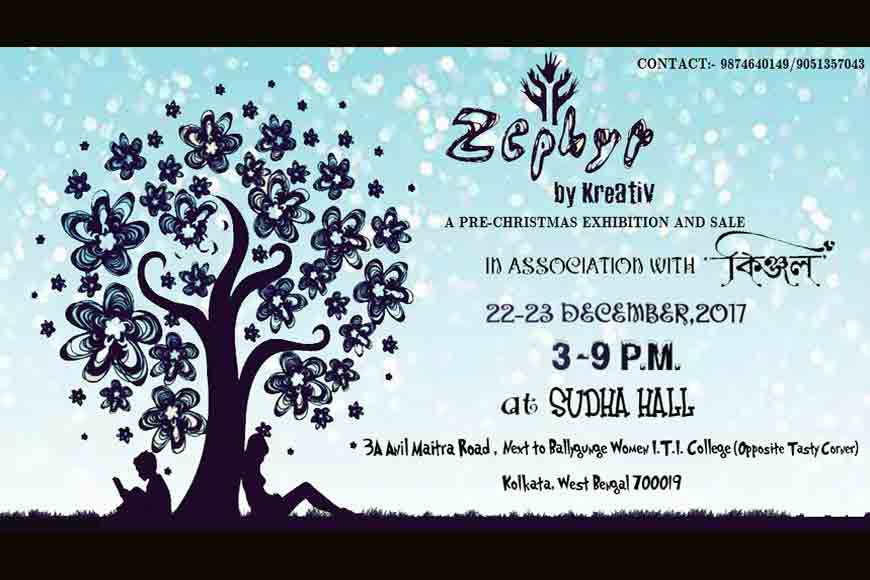 Kreativ in association with Kinjal, will celebrate Zephyr 2, a pre-Christmas exhibition today and tomorrow. After the immense success of Zephyr, 2016 this year they have planned it bigger with 25 stalls from different genre. The exhibition will be held on 22nd and 23rd of December from 3pm-9pm. What is unique about this festival is all 25 stalls will be manned by student entrepreneurs, who have displayed their creativity in different forms. From the very little financial support they could pool in, their talents have found a new avenue of expression!
Kreativ, an organization started by Chandreyee Chattopadhyay and Souvik Modak has already contributed enough towards an eco-friendly environment by making dresses and various handicrafts from waste paper recycling. Chatterjee, who herself is a student has sent waves through the fashion world with her paper dresses. The main aim behind conducting such an exhibition is to portray the upcoming talented student and women start-ups from all over Bengal and bring them under a single roof.
So why not have a pre-Christmas celebration at Sudha Hall. (3 A Anil Maitra Road, Ground Floor, Next to Ballygunge Women I.T.I. College, opposite Tasty Corner).