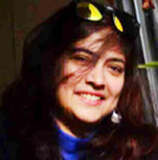 Lost childhood, lost Bijaya Dashami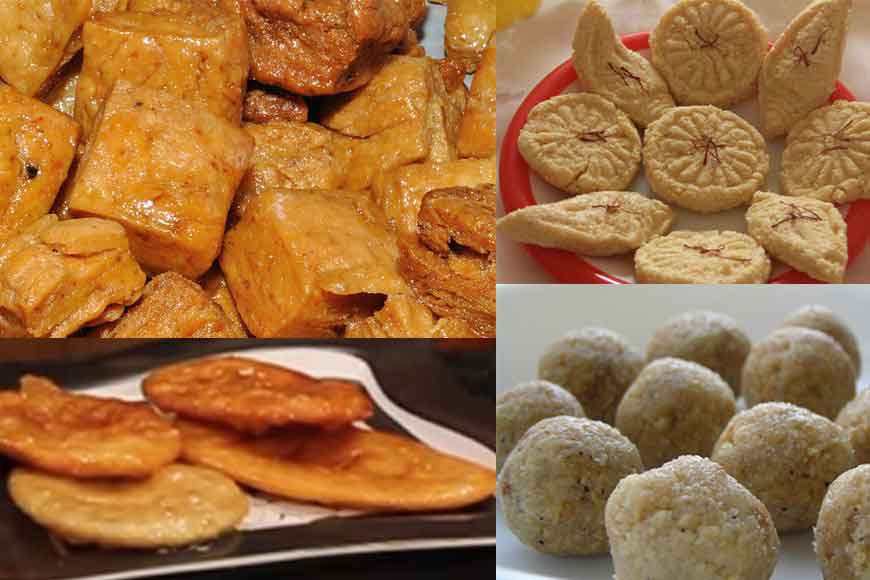 May be, I have learnt to redefine every paradigm of festivity in this urban life of mine. From traditional idols to madness of theme pujos, from para adda to show of opulence and grandeur, from the innocence of pujoy prem to display of five-star treats, and even from Bijaya Dashami's home-made goja and shingara to fusion sweets. Grand names, nice wraps, lovely presentations --- but utterly missing that touch of love and affection, when the paraboudi or aunt handed a small naru and blessed us, as we touched their feet. Yes, I miss my sweet childhood utterly this Bijaya Dashami.
Even, I find my teenaged son hardly trying to touch the feet of elders on Bijaya Dashami. As a teenager, I so looked forward to a kola kuli session with friends and often skirted my parent's gaze to hug my male friends, specially the one, I later married. And umpteen number of pronaam to all elders. It was indeed a great exercise, better than the gym push-ups of today!
Kids of the para, specially boys made a beeline to houses for that special nimki or jibe gaja that women of the household prepared. My mom and grandma made lovely narus with coconut plucked from our garden trees and then grated. The aroma when they churned it in sugar syrup or at times in gur was heavenly. I was never interested in the kitchen, barring those days when I would be called to taste every sweet and comment on the sweetness and if more sugar was needed. I was the sweet taster of our household. And dare say I loved it, thanks to my sweet-tooth.
My childhood was resplendent with excitement and happiness, from the fervour of getting the first colorful annual AnandoMela pujo sankhya, to the Lakshmi Puja and in between celebration of Bijaya Dashami and BijayaSammilani. Pujo had a sight, sound and fragrance, that I used to call pujo-pujogondho. And that aroma would be at its height, when sweets and snacks were prepared at home for all guests who kept dropping in every now and again till Kali Puja, when Bijaya Dashami celebrations officially ended.
These days, I avoid Bijaya Dashami,in fear of the jostling queues outside well-known sweet shops and then surprised glances at viewing the sudden festive price hike, ending in almost a heart-attack when one gets to see the size of the sweets. Have also seen friends celebrating with cakes on BijayaDashami and those who are victims of diabetes, let guests know in advance, so that one can get snacks from some Rajasthani sweet shops laced with ghee, rather than the chhana and milk that was so quintessentially Bangali and undoubtedly healthy.
But every time I meet someone on the roads, I do not forget to wish SubhoBijaya and choose to keep my mobile shut on some days following Dashami, in fear of being bombarded with a stream of Bijaya messages in every shape and form, rather than getting an opportunity for a kola kuli or a pronaam in person. That essence of touching or being touched and its absence in this virtual world pains me beyond words. I hence do not celebrate Bijaya Dashami anymore!