Maa Durga gets her mane from this Muslim village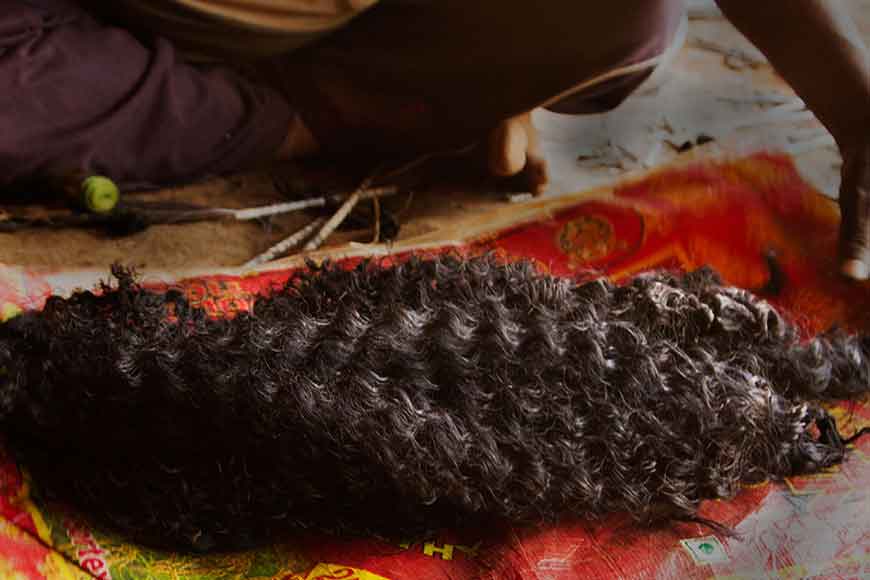 Parbatipur, a small impoverished village of South 24 Parganas has been supplying Hindu deities' hair since decades. This Muslim dominated village is around 50 km from Kolkata. Every festive season the poor Muslims of this village get ready to supply tonnes of hair to idol makers of Kolkata that go in adorning the various idols in Kolkata's pandals.
False hair is made primarily from jute, boiled in a dye, dried, combed and cleaned to untangle the knots, cut into different sizes and then curled before they are sent to the different hubs where they are sold to the shops of decorators. What is left to these hair makers is a meagre Rs 4000 a month for these festive months. Yet, this Muslim community continues with their hair trade and serves Maa Durga.