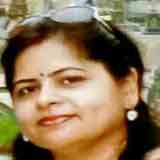 Why Maa Durga is offered Panta-bhaat bhog on Dashami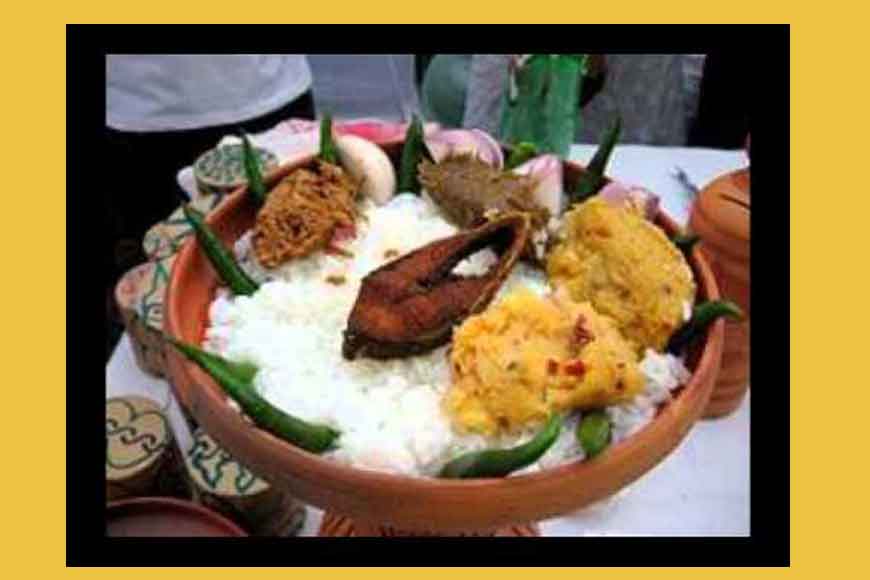 To many ancient civilisations Devi or Goddess was a personification of nature, motherhood, fertility, creation and destruction – in other words, the Goddess embodied the bounty on Earth. Researches show many believed the world owes its origin to 'the Super natural Prakriti' as described in Devi Purana and Kalika Purana.
Since Devi Durga's very creation is intrinsically associated with agriculture and bumper harvest, it is only natural that offering of bhog(cooked offerings) to the Goddess is seen as a fundamental requirement of her worship ritual. Literally, bhog means happiness and contentment. The five-day festival entails a my riad variety of bhog, cooked mainly with seasonal vegetables and fruits and offered to the deity. Historically, Devi Shakam bhari and Mahishasur Mardini were worshipped in spring and autumn respectively, both harvest time. As a result, many Bengalis regard Durga Puja as Nobannoor harvest festival and hence bhog offerings are considered central to the worship rituals.

The Goddess is said to bless the offering with her divine look (Drishti Bhog) so it is imperative that items offered should be aesthetically pleasing as well. The bhog offered to the Goddess by traditional Bonedi bari devotees, is classified under four heads: vegetarian cereal-based bhog, non-vegetarian bhog, cold or fermented cereal bhog(Pantabhaat), and sweet meats.

A variety of vegetarian dishes, non-veg meals including a mélange of fish preparations, Kheer with condensed milk, green coconut water, betel leaf with an assortment of spices and on the day of Dashami, an offering of fermented rice and other side dishes, are set as Durga's Bhog. Many believe the custom of offering non-veg items for bhog is a continuation of a practice followed by aborigines. The custom of offering roasted fish to the Goddess during Sandhi puja is still on.

All said and done, Bengalis have always been very enthusiastic about creating unique dishes as bhog for the Goddess and the offering of fermented rice (Pantabhaat) as prasad is paradoxical in many ways.

Pantabhaat (fermented rice), ilish-maachh bhaja(deep fried hilsa fish), kochurloti(fried taro stolons), bashitentul(stale tamarind) or amshir chatni or machher matharombol(a sour dish made with fish. The sourness is achieved with tamarind. The Bhog on Dashami has special significance. In the social context, a girl's husband and his family is treated with high deference by the girl's family who aim to convey their social status at least a degree less than the husband's family. So, a girl should not speak too high of her parents' status to her in-laws and yet she should not lie. Hence, on the day of her departure, she is fed a simple fare and when her in-laws seek to find out, she says she had "Panta bhaata ar kochu shak." This will please her in laws and she will be able to maintain an equilibrium in the family.

Another explanation says, Durga is fed a light supper so that she faces no problem on her long and arduous journey to Kailash. After she leaves, her heart-broken depressed parents do not cook for themselves and observe Orondhon(cooking boycott). Instead, they light a diya(earthen lamp) with the hope that their daughter will visit again the next year.