Manchester United might sign Bengal's U-17 player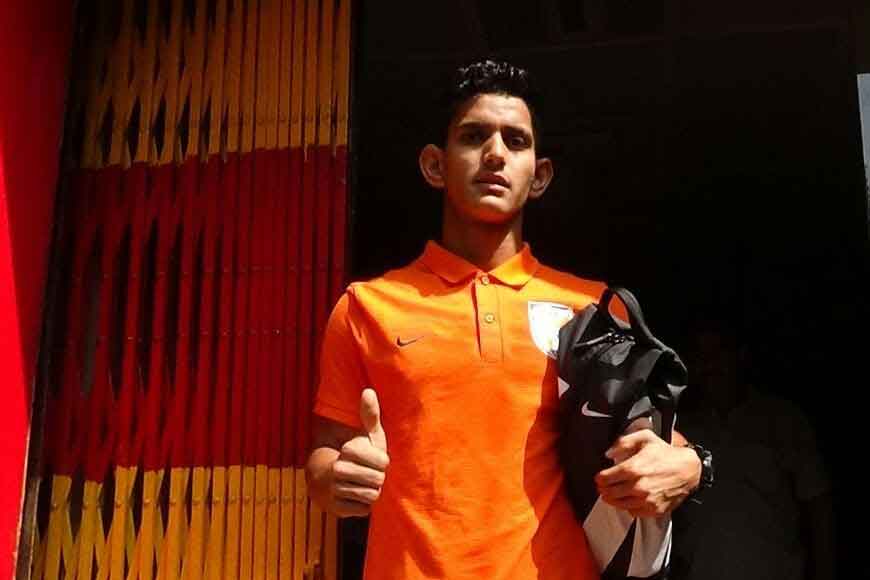 The last leg of the FIFA U-17 World Cup is underway and with the final match slated to be played on October 28 at Vivekananda Yuva Bharati Stadium, Kolkata, the month-long jamboree will come to an end. India has proved its caliber as host. And some Indian players, who for the first time got a chance to play at the international level, have also caught eyes of international coaches.
For our footballers, this was the first ever FIFA tournament and they gave a good account of themselves in three Group A matches against the US, Colombia and Ghana before bowing out of the competition.This was also the best possible learning tool for the Indian team. India has qualified for the Asian Cup 2019 which is also very important and the fact that a pool of 30 or 35 talented players were discovered has given further impetus to the game.
The U-17 World Cup can be crucial for many players as it marks the start of their careers. Young players dream of making it big, and this competition gives them a fantastic opportunity to make that dream come true. ForBengal's 16-year-old defender and a squad member of the U-17 Indian team, Jitendra Singh,this tournament could very well be his next ticket to stardom and big league. Manchester United has shown considerable interest in the young player's talent and the club's agent has already completed the preliminary discussion with the player. If everything goes according to plan, Singh could very well be seen donning the Manchester United jersey in the near future.
Singh is underage now (the official age for recruitment at Manchester United footballer is 18 years), so Indian supporters will have to wait for at least two more years to root for Jitendra playing for the 'Red Devils'. Jitendra himself is very enthusiastic about this development and so for the next two years he wants to be a team member of the All India Football Federation (AIFF).
Meanwhile, Dheeraj Singh Moirang them, the talented goalkeeper of the U-17 Indian squad has also been noticed for his skills. The Turkish football club Galatasaray S.K and the German football club Borussia Mönchengladbach have both zeroed in on him and want him to play for their respective clubs. How these youngsters are going to utilize these opportunities to build their careers, only time will tell.