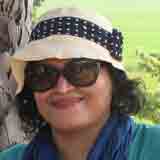 Mog Khansamas introduced Pantheras in Kolkata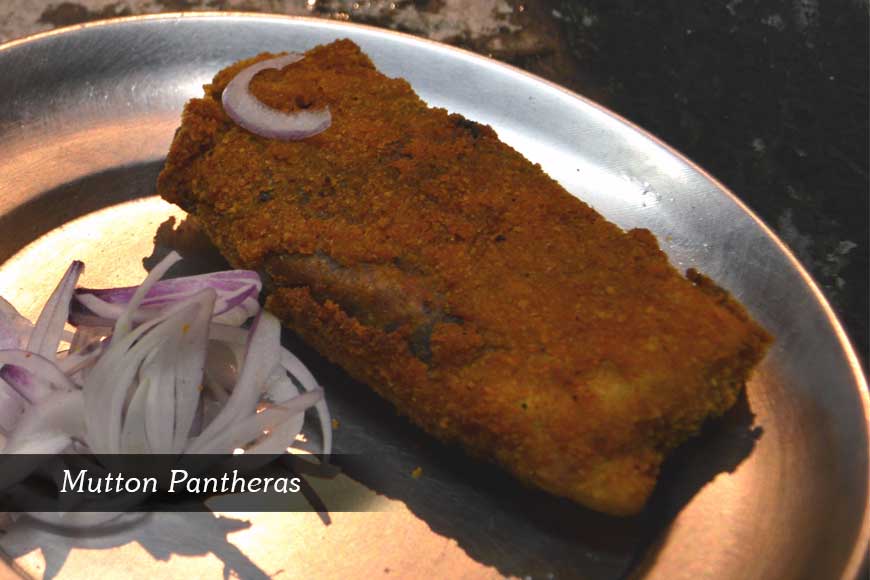 'What! You didn't try Mama's Pantheras yet!
"Panther!! Leopard!!"
"No it's a food. You may call it a heritage food."
Yes, Pantheras is a fried item and a masterpiece of the Mog Khansamas or cooks from Chittagong. According to Hobson-Jobson, Khansama means a house- steward. In Anglo-Indian households of Bengal Presidency, this was a title given to chief table servant and provider. Khansamas originally belonged to the kitchens of Nawabs. After the Battle of Plassey, and fall of Bengal's Nawabi rule, some khansamas came to Kolkata. Initially the British didn't like the local cuisine, but wives of British generals employed these khansamas, and taught them European cuisine. Khansamas generally came from central and eastern India, Goa (Luso-Indian or Indians of Portuguese origin), Madras, Nepal and from Chittagong. They made puddings in tandoors, soufflés in steamers and roasted duck in dekchis. So the memsahib's trust grew on them. Puspesh Pant says: "Hence, the Raj repertoire, soups, roasts, pies and puddings, were born." These Khansamas contributed a lot to Bengal's rich culinary history. Even the Worcestershire sauce was invented by these khansamas and encouraged the new British craze for Indian –flavoured food.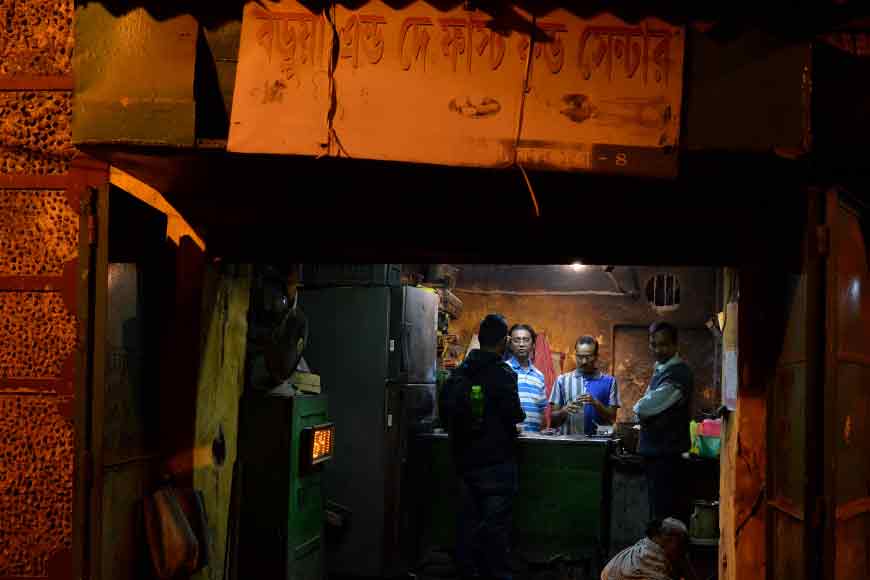 The Mog were of Arakanese descent who settled in Tripura and Chittagong. The khansamas of Mog community were in great demand among the British and Anglo-Indian households. They were popular for their food habits. They ate both beef and pork and had no food related taboos. So they cooked what the 'memsahibs' wanted. These highly skilled and talented culinary masters were also culinary pirates. They hijacked recipes of their British and Anglo-Indian masters. The English in search of the London like lifestyle introduced many typical British recipes and cooking techniques. Some British officers who were posted in different parts of the country, loved cooking and improvised their favourite local dishes, making them uniquely Anglo Indian ( Captain Grey's Chutney is an example of it), which were milder and often a more tastier version of the original dish. No wonder, the Mog cooks copied the foreign dishes to perfection. At times they added Indian spices to the dishes or sometimes they dropped some ingredients, that gave birth to a completely new dish, which is neither Indian nor European but something unique and tasty.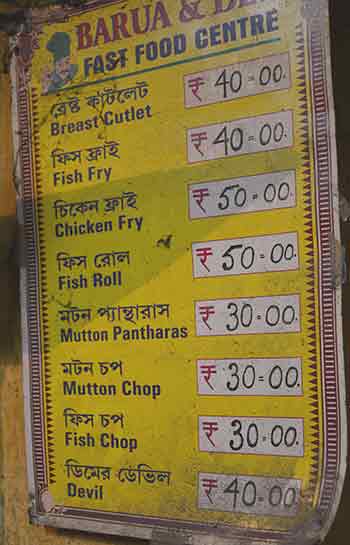 Researchers claim some of these unique dishes were developed by the Mog cooks of some noble families of Kolkata to entertain the British. And in this way these culinary gems created 'Pantheras' - a fried minced meat roll. There is a French dish called 'Crêpes au poisson' which is the inspiration behind Pantheras. Researchers also claim that Pantheras, along with some other dishes like 'Cream Cutlets' and 'Tipsy Pudding' were first prepared at the Sovabazar Rajbari to entertain the British guests. Raja Nabakrishna Deb and his family often invited and entertained the British officials during their reign, and on such occasions the Mog cooks were called to cook various Anglo-Indian delicacies for the Sahibs.
But the mystery behind the name 'Pantheras' still remains. In Latin 'Panthera' means Panther, and may be the dish was named after that. Some say it is a Portuguese dish. I have found in a dictionary that 'Panthay' or 'Panthe' is a Burmese word and Burmese people called the Muslims as 'Panthay' or 'Pantee-kula'. And history says that these Mog cooks of Burmese origin during their to and fro journey to Kolkata from Chittagong via Goalondo Steamer Ghat or via Brahmaputra experienced the delicacies cooked by the Muslim boatmen. These skilled Mog cooks hijacked some recipes of those boatmen. Most of these journeys used to last for more than a day and the meals served on board used to be rustic preparations cooked by the Muslim boatmen.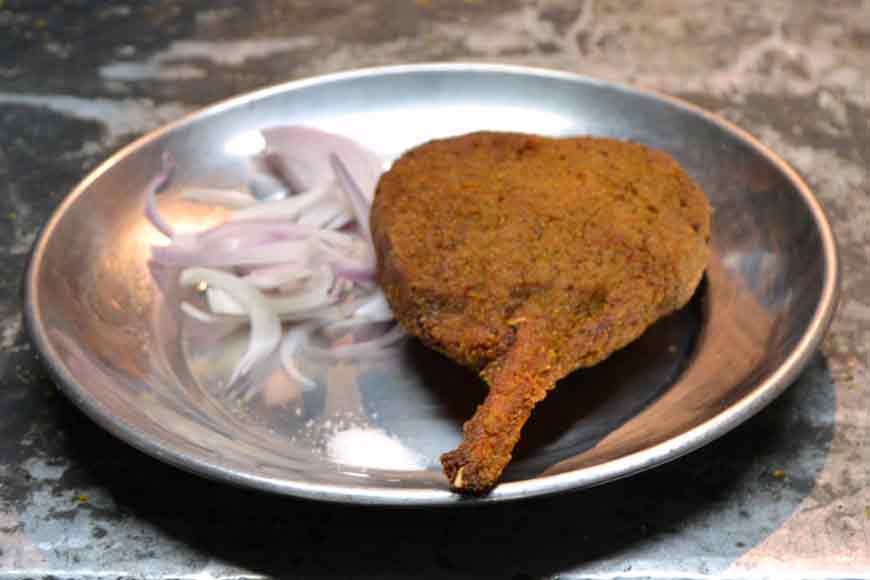 Chicken Breast Cutlet
With the establishment of Bengal Club in 1827 by a group of East India Company officials, a new culture, the club culture, entered in Kolkata's social life (but natives were not allowed in those clubs). This club culture in Kolkata brought many high tea snacks and sweets recipes into existence. Pantheras along with many other snacks recipes like Coverage Cutlet, which later became Kobiraji Cutlet, Fowl cutlet, Rissole, Scotch egg or Deviled egg, Braised Cutlet, Smoked Hilsa/Bhetki, Custel Burn Pudding etc were made available in these British clubs. And mainly these Mog cooks were appointed for preparing these Anglo-Indian dishes. Till date some clubs in Kolkata serves some of these recipes in its authentic manner.
Boruas, whose ancestors represented these extremely talented Mog cook community and who used to serve both the British and the royals of the Sobhabazar Rajbari, even some of them were appointed as cooks in Kolkata's aristocratic clubs and in some posh hotels. Once many Mog Cooks lived at Taltala area of Central Kolkata, but today hardly any of them remains in the culinary scenario of Kolkata. But we are lucky to have one such Mog Borua family still serving some of these delicacies from an 84 year old fast food joint in Shyambazar. This stall has the quality to surprise you with its Pantheras. Their Pantheras struck a delicious balance between Bengali and European cuisines. They are perhaps the last remaining Mog cooks' descendants in Kolkata. This centre is popular by the name of 'Manar Pantheras-er dokan' (Mana's Pantharas shop). May be the shabby look of this shop doesn't attract anyone at a glance but after having their Mutton Pantheras (Raju Borua, the present owner of this shop, has stopped selling fish Pantheras for a time being), I promise that you will just fall in love with the item.
Fried Chicken
In the year 1935 some North Kolkata Babus opened "Theta Pheta Club" for playing cards at Nayaratna Lane, Shyambazar. They appointed Mr. Nakul Chandra Barua as a cook for the club's kitchen. He was a retired cook of Great Eastern Hotel. He started preparing this unique snacks 'Pantheras' exclusively for the club members. After independence as the Babu culture faded out, the 'Theta Pheta' club also lost its grandeur and stopped its kitchen within a few years of Independence. Then Nakul Barua shifted the kitchen from the club-building and started his independent food joint at the same lane and it gained huge popularity among the local people. Now the shop is known as 'Barua and Dey Fast Food Corner'. It is now being run by two families, Barua and Dey. They sell Chicken Breast Cutlet, Fish Fry and Chicken Fry along with Pantheras.
Nahum's in New Market also serves Pantheras but I can bet for Barua's one. Their fish Pantheras was a unique one, heavenly in taste and a real masterpiece of culinary art. That is a stuffed fish fillet-roll, but now they have stopped selling it and we miss that heavenly food. Please don't miss the mutton Pantheras before being extinct from the culinary list of Kolkata.
Photo credit - Arpita Chanda