Gopiballavpur, approximately 200 kilometres from Kolkata, is a small village on the banks of Subarnarekha River, which presently falls under the domination of newly formed Jhargram district of West Bengal. It takes around four hours to reach by road from the state capital along the Bombay Road (NH-16). It is a mysterious historic temple town, which dates back to the mythical Ramayana days.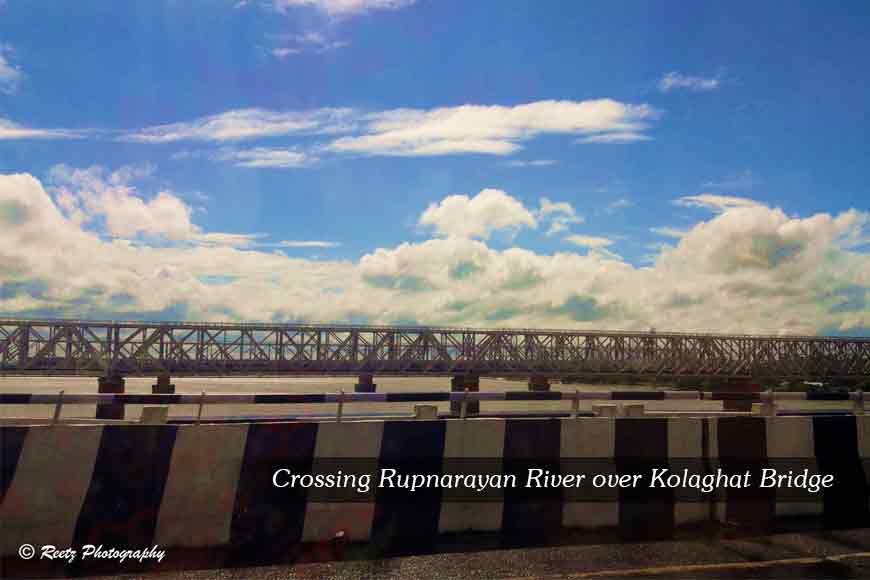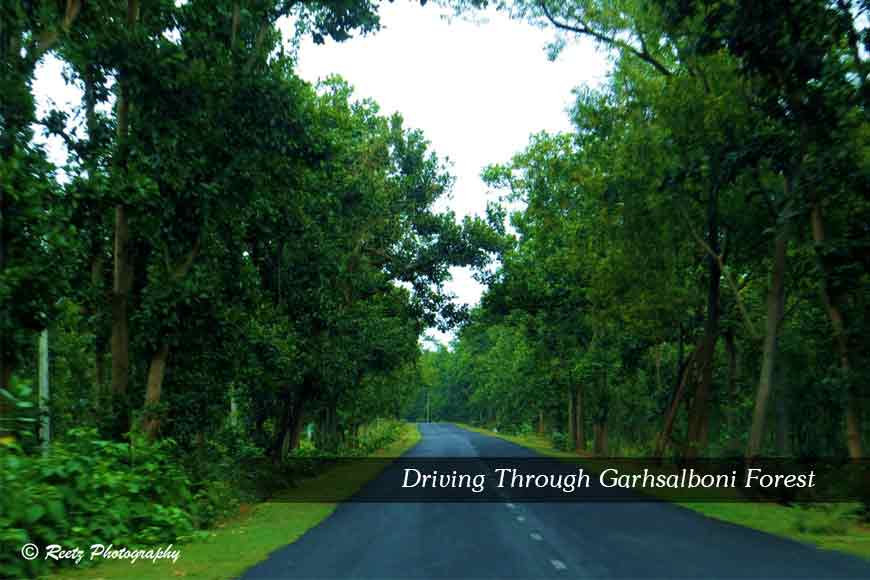 During the Nababorsho (Bengali New Year) week, we had planned for a long drive to Gopiballavpur. As there were no accommodation facilities in and around the place, we had booked our stay at the nearest Jhargram Rajbari (old Palace), about 50 kilometres away. We started early from Kolkata and kept driving along the NH-16 (popularly known as Bombay Road). Had our first break at Kolaghat after crossing the bridge over Rupnarayan River. It was about a couple of hours' drive. There were innumerable roadside dhabas to feed our stomach. After a gastronomic break, we headed straight towards Kharagpur and continued till Lodhashuli junction (about 160 kilometres) without any diversions.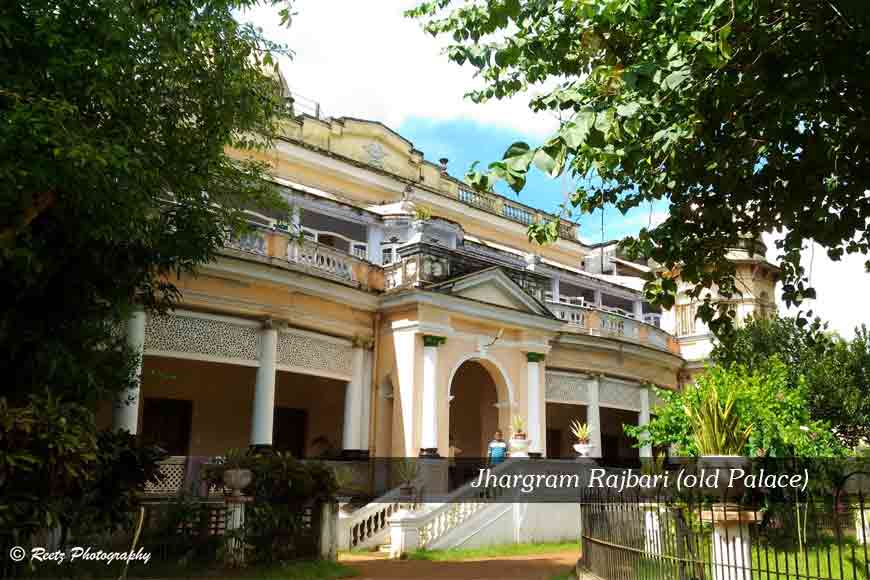 The lush green jungle stretches of Jhargram could be seen long before we entered Garhsalboni forest – the starting point of Lodhashuli range. The road condition was by far good till this point, but we had to pay multiple heavy tolls on way. Must say, our driving experience of Jhargram so far was like a paradise for nature lovers with bountiful timberlands of Sal, Teak, Oak, Eucalyptus, Sonajhuri and Mahul with momentous sighting of wild Dalma tuskers, deer and Serbian migratory birds. On the way, we also saw ancient temples, a deserted citadel, tribal villages and couple of dilapidated tea shops playing folk rhythms that created an everlasting feeling of pure bliss.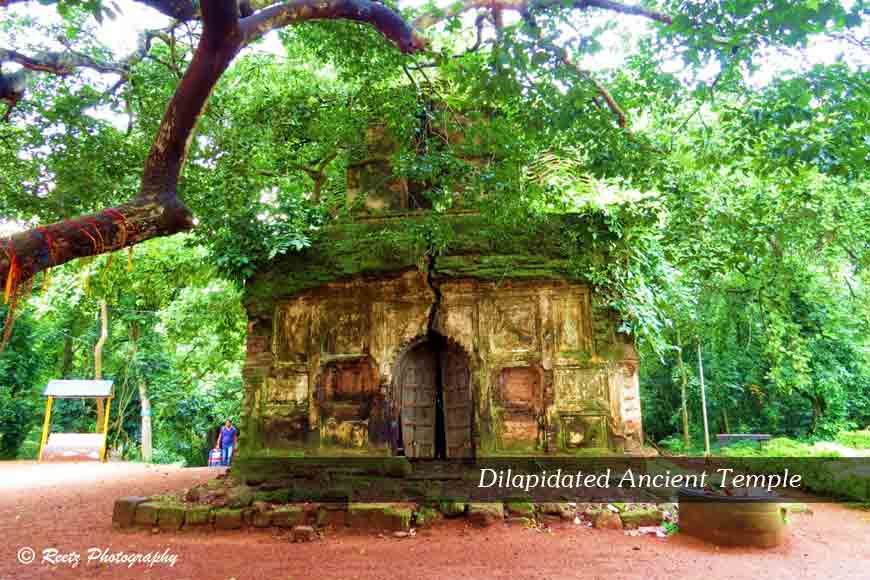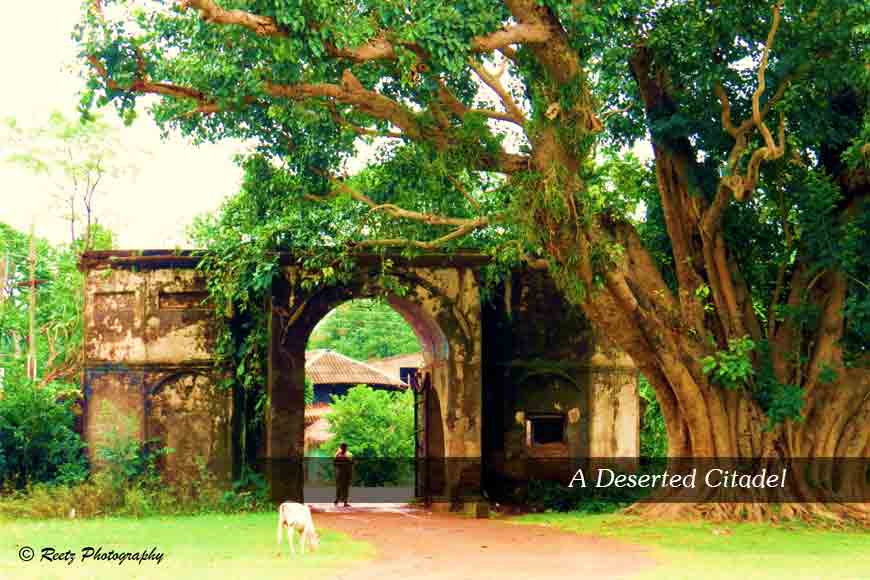 Our pains started once we crossed Lodhashuli. There was a forest check post where they verified all our credentials and basic vehicle details before allowing a private car to enter the forested area. It really felt sad to ponder that how could such a serene place be dominated by notorious bloodsheds just a few years back.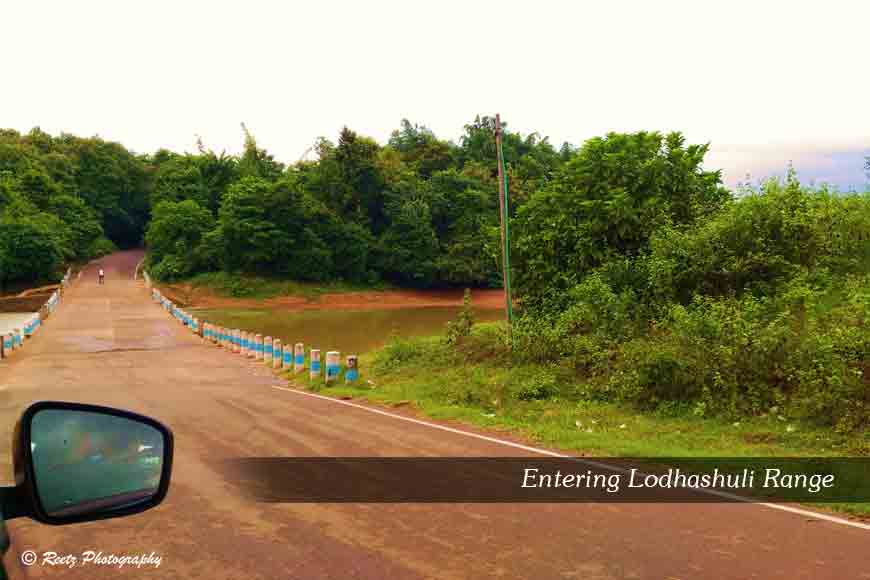 Soon after we entered, the road literally vanished among the ominous greens. Years ago, there had been a proper road, but due to repeated Maoist outbreaks, it's all pathetically broken now and is often referred as 'red corridor' by the officials. However, from Lodhashuli till Sardiha, the road reconstruction work has begun again, and we were assured to drive safely till Gopiballavpur. Sardiha was a tiny rural marketplace from where we took left and drove till Bartola, from where we got onto the famous Sidhu-Kanu-Birsha bridge for crossing the bountiful Subarnarekha River. A panoramic view of the river with fishermen boats could be best seen from this bridge – a treat to your eyes indeed. The river got its name from the golden sands which were glittering brightly against the blue canvas of Summer sky.
At the other end of the bridge lies our destination – the historic temple town of Gopiballavpur. Due to the broken roads, it took us more than two hours to drive a stretch of just 30 kilometres from Sardiha. As such there were no boundaries to define the premises, nevertheless we could figure out the periphery guarded by a leafy wall. There were a series of ancient temple skeletons made up of brick mortar. Amazingly, in most of them, there were no deities except a few had Shivalingas and couple of them were dedicated to Lord Krishna and Radha. Beside the ruins, we saw a beautiful garden named 'Gopiballavpur Eco Park' along the bank of Subarnarekha River. While buying the entry tickets (Rs. 10 per head), an old gentleman approached us with a hesitant smile. He could perhaps anticipate our curiosity regarding the temple ruins. As we offered him to walk with us inside the park, he happily accepted our proposal. It was from him that we came to know various mysterious mythological connectionssurrounding the place.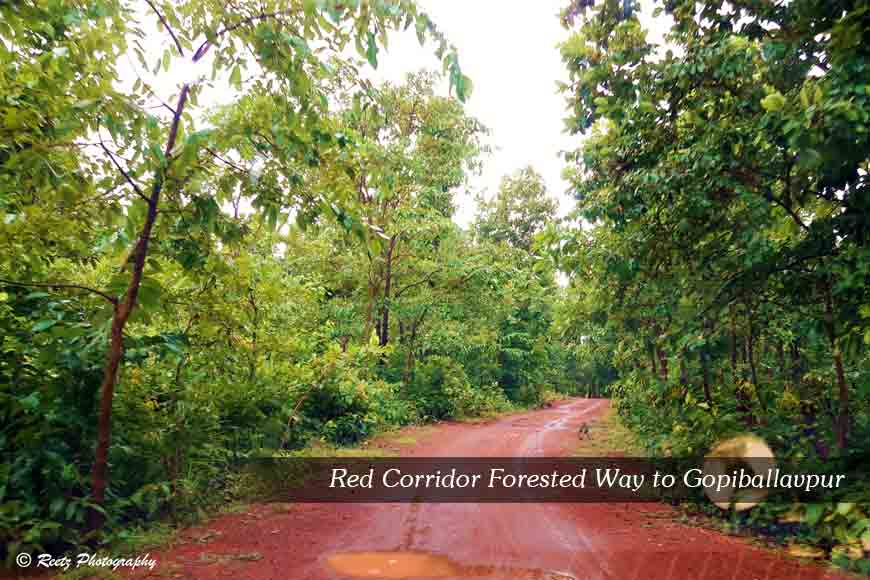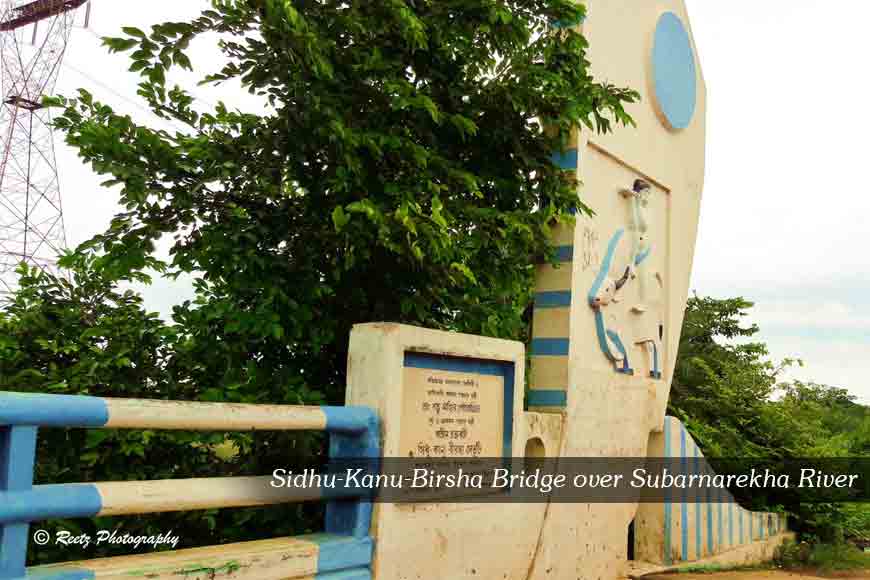 There are different schools of thought about Rishi Valmiki's ashram in Ramayana and one of the legends say that it was right here where dacoit Ratnakar had got enlightened to sage Valmiki after a spell of tough meditation. Through our personal experience, there were multiple anthills around the place indeed.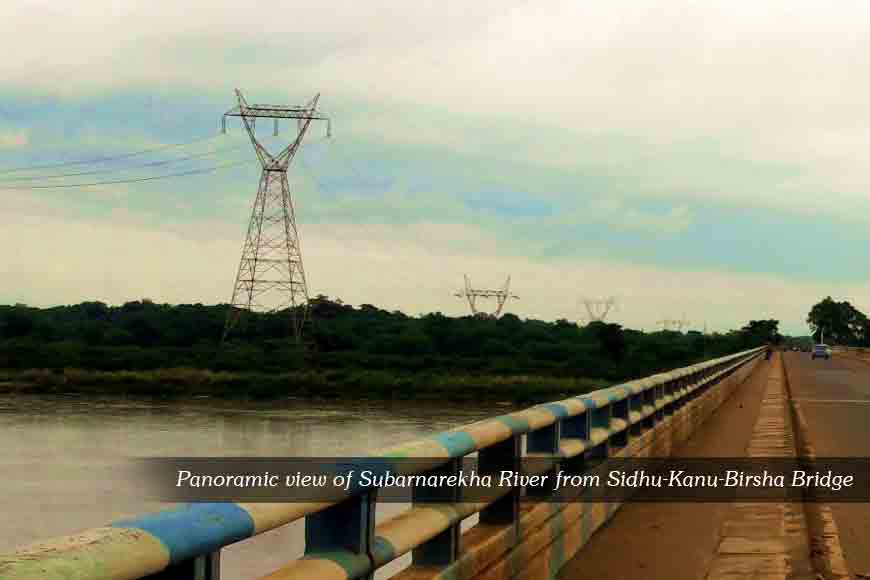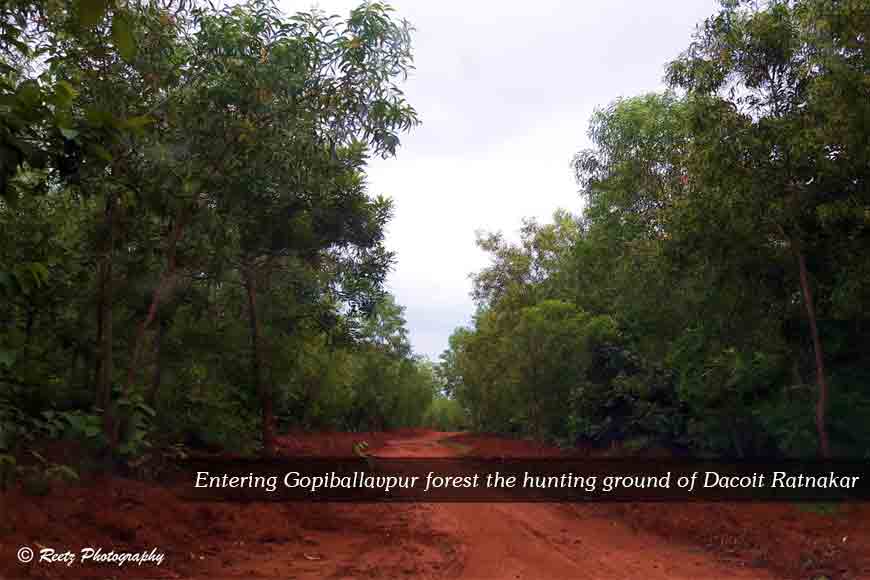 Rishi Valmiki started writing Ramayana at the footsteps of Rameshwar Temple built by Lord Vishwakarma. Where we stood, there was an array of temples, one of which appeared prehistoric. Though not much information is available about this ancient temple in the pages of history, yet the architecturally rich remnants still have a series of prehistoric brick pillars and domes with Shivalingas housed inside, which again presumably bore a resemblance to the description of Rameshwar temple depicted in Ramayana.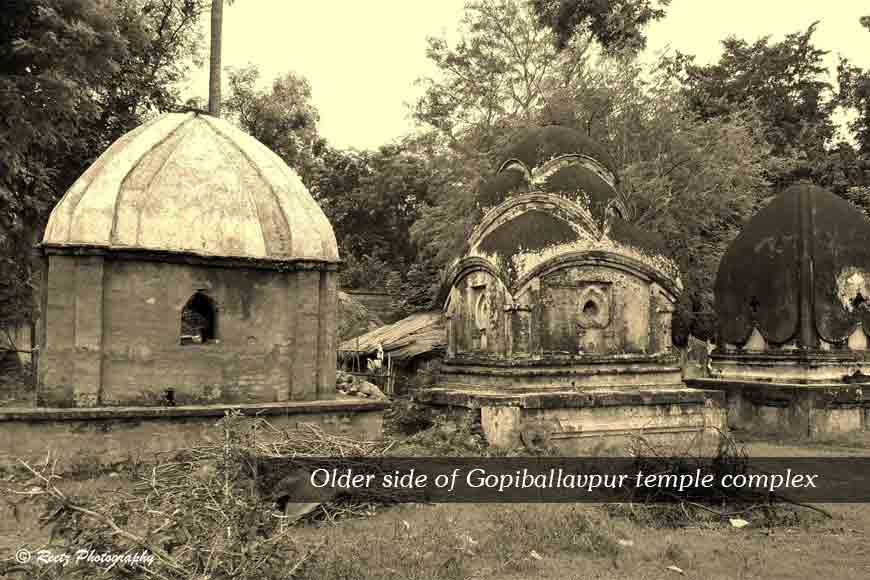 Tamasa River was perhaps the mythical name of Subarnarekha River and its descriptions match very closely to what we find in the epic.The dense canopy of forests around Gopiballavpur was the hunting ground of Ratnakar and is even today notorious for dacoits and Maoists.The adjoining jungle is full of red faced monkeys, drawing resemblance to Rama's Vanar Sena. We too encountered innumerable of them during our walk.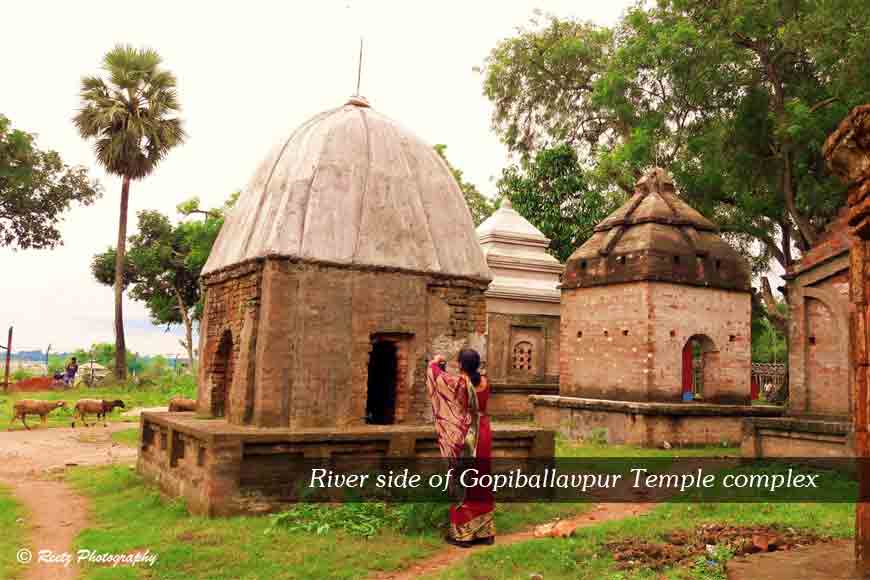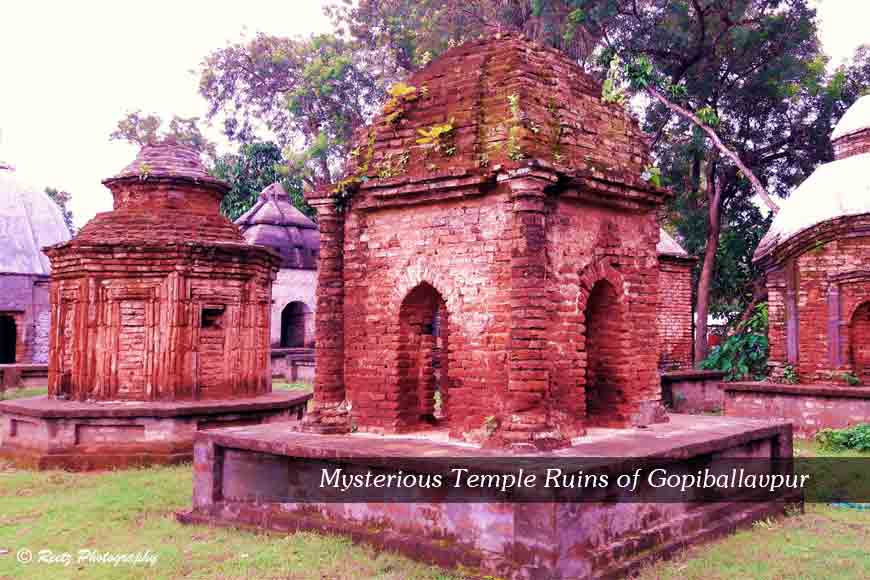 Valmiki's ashram was then known as Tapovan where Sita had taken refuge after been disowned by Rama. She also gave birth to her twins Luv & Kush at this place. Surprisingly, even today some of the locales still refer to the holy place as Tapovan and firmly believe that Gopiballavpur relates to Ramayana in many aspects.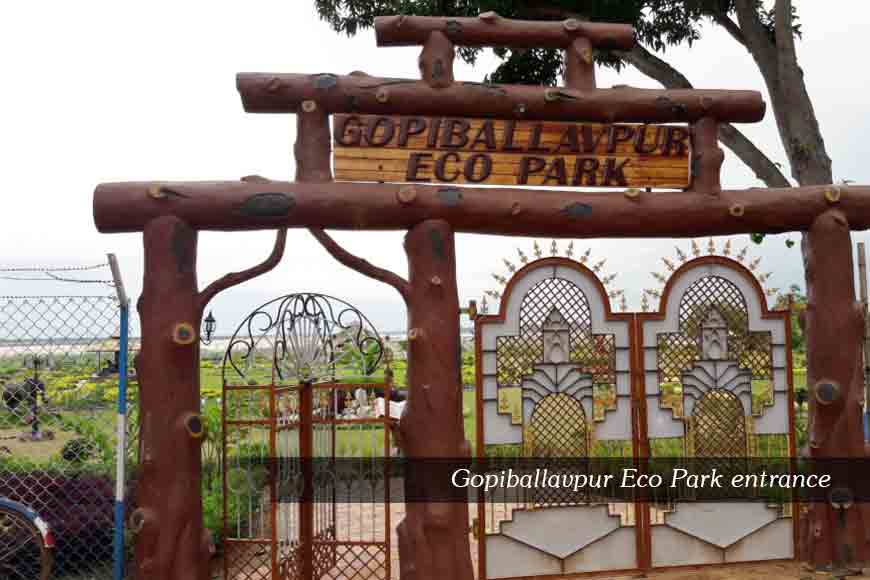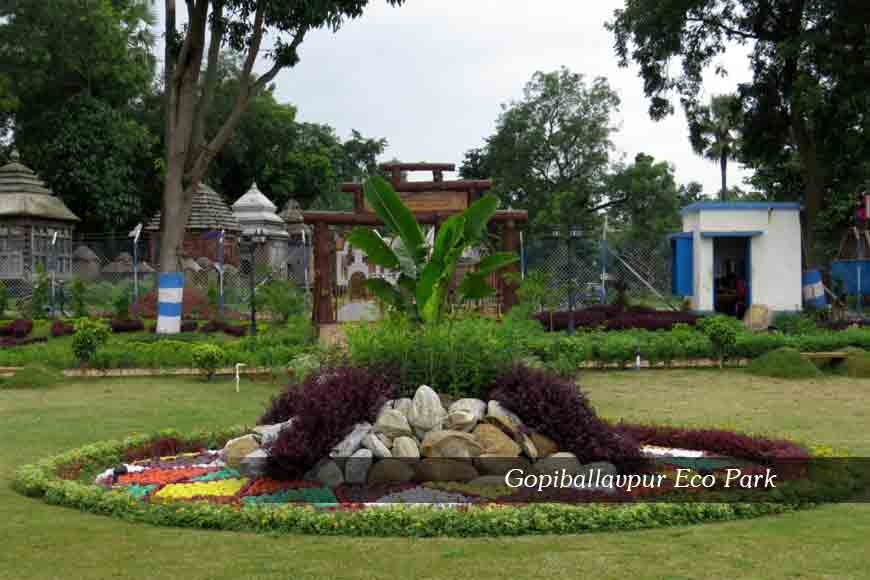 A comparatively recent belief about Gopiballavpur says that it got its name from the deity Gopi Ballav (a form of Lord Krishna), established by Shyamananda Mahaprabhu during 1400 AD. Its earlier name was Kashipur,belonging to the Mayurbhanj kingdom. For years, the temple complex is managed by a Vaishnava Goswami family, headed by the Mahanta who renamed Rameshwar temple complex as 'Gupta Vrindavan',housing deities of Gopi Ballav, Radha Rani, Jagannath, Balaram, Subhadra and Lord Shiva.Of late, restoration work has been underway for some of the temples to preserve their archaeological significance.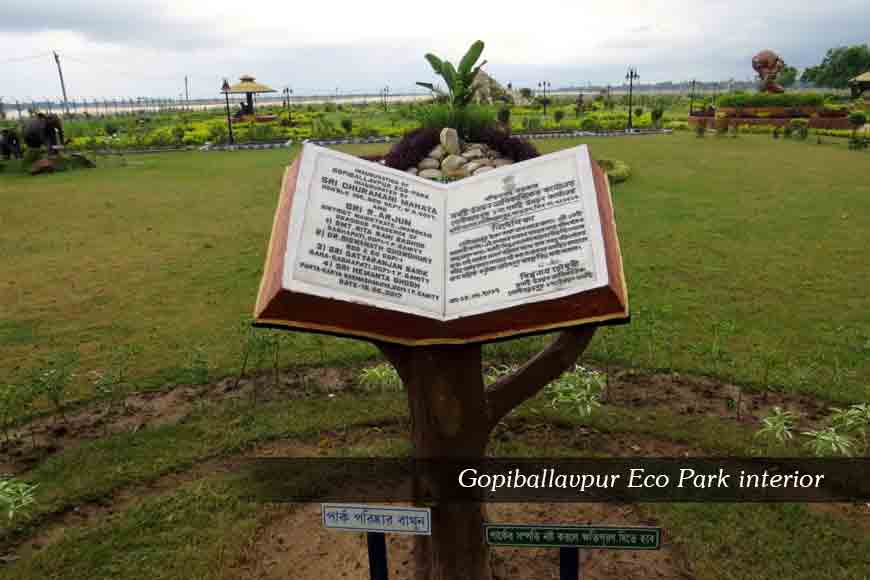 Whatever be the historic or mythological truth related to this place, it did run a chill through our spine as we walked around the age-old temples of Gopiballavpur.