NRI judges for Biswa Bangla Sharad Samman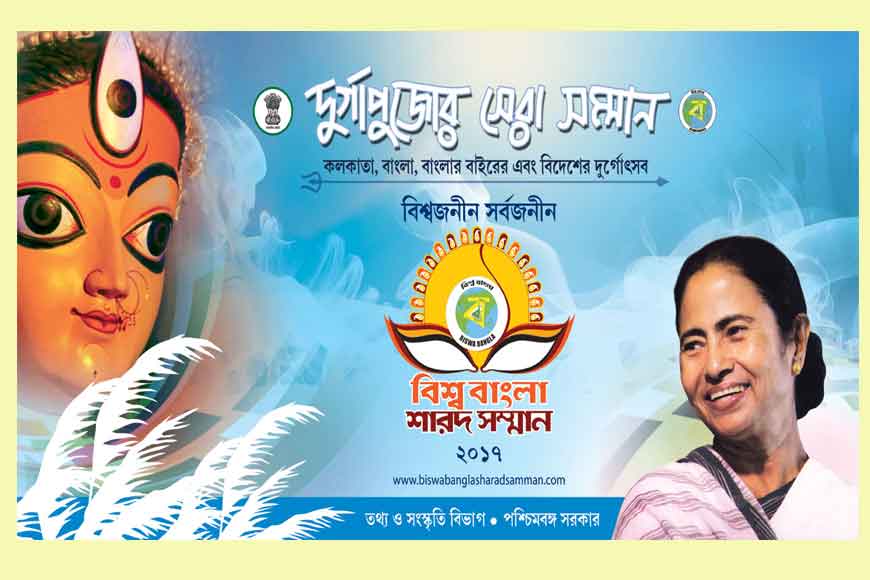 A 30-member team comprising of NRI Bengalis and foreigners will be arriving in Kolkata during the Puja. They will be judging 12 best Pujas (six from north Calcutta and six from south Calcutta) to confer the prestigious Biswa Bangla Sharad Samman Award to the winner. The state government wishes to make the city a major tourist destination for foreigners and that is why the delegation of NRIs and foreigners is being brought to Kolkata so that they get a chance to soak in the myriad flavours of the Puja carnival.
The NRIs are primarily coming from England and it is expected they would spread the news of one of the largest street festivals of the world, once they return to London. This world-of-mouth is expected to attract tourists.
Two years ago, a survey was conducted in the city by a federation of businessmen and industrialists. According to its reports, Durga Puja in West Bengal is approximately a 40,000-crore worth of industry but due to lack of publicity, it has been lagging far behind festivals such as the Rio Carnival of South America or Chinese New Year celebrations. The Puja has remained insular and mostly a regional festival, celebrated by Bengalis. If the festival can be widely marketed, one day it will ensure a place in the tourist map of the world. And that's exactly what the state government is trying to do.