Portrait of an artist as a stage designer!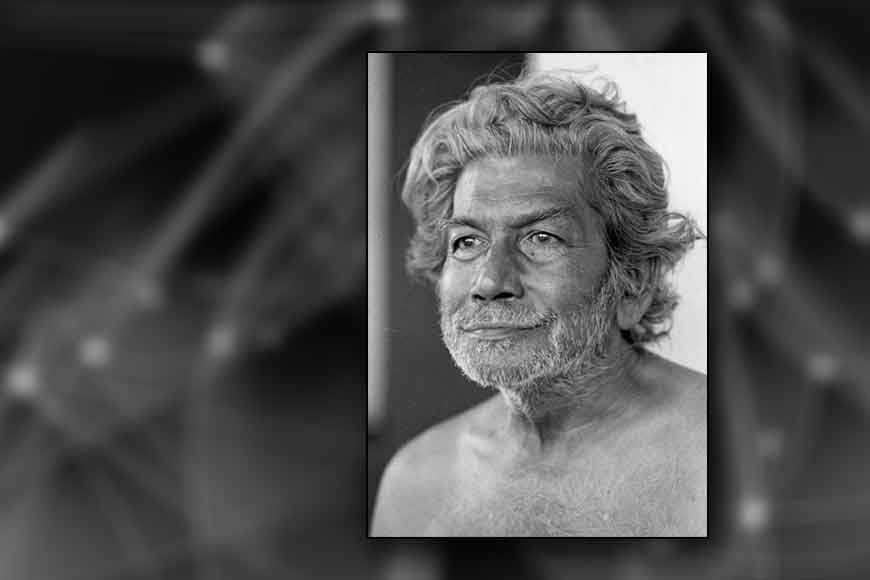 Many of us know Ramkinkar Baij as the artist par excellence, but few of us ever heard of him as a stage designer.It's surprising how his innate sensibility, imagination and creativity got reflected on stage designs, taking theatre performances in Santiniketan to new creative heights. Ramkinkar rejected the creation of a naturalist or mythic ambience primarily in the set design and thereafter in the apparels of the actors. He believed more in neo-realism.
Even the plays performed at the Tagore household were close to realism, reminding us of a film set. They were mostly three dimensional. We find some references to that in Abanindranath Tagore's writing, where he mentions of creating artificial rain, producing sounds of thunderstorms and even fire flies brought from the market and released to give it a natural feel. During staging of Sarodatsav (a play by Rabindranath Tagore), some ashramites tried matching the natural ambience of a flowing river with tufts of grass lining its banks by grafting natural objects on stage. But a completely different perspective emerges in the plays that Ramkinkar directed, including plays of Shakespeare, Bernard Shaw, Rabindranath Tagore's Muktodhara (Unbound Stream) Khudita Pashan (Hungry Stone), and Rajsekhar Basu's Bhusundir Matth. They made a difference on how set and theatre were perceived in those days.
Let's take the case of Othello (1948). It was performed in the backdrop of Dwarik building, which looked like a gothic architecture. Ramkinkar chose the building to create a dramatic and thrilling atmosphere on stage. His experimentation led to unique effects. In case of Bhusundir Mathh, where with a pile of a brick, dark night and the moon lighting the scene from above, created what we call a somewhat neo-realistic set. This was performed around 1946-47, both in Santiniketan and Kolkata and was a huge hit with the audience.
In 1950's, Ramkinkar was at his creative best in Muktodhara. He brought in a depth in the stage show by using a few color strips of cloth that would suggest a gigantic wheel overshadowing human presence, which was the essence of the play. A sense of monumentality was created by the play of light and shadow. Simple, and not too many use of props. The economy, restraint and taste added a new dimension to the Santiniketan stage design and inspired a few of his students to do more performances like that in the days to come.
(Adapted from Sukhen Ganguly's text on 'Ramkinkar')