Pujo bari that Tagore visited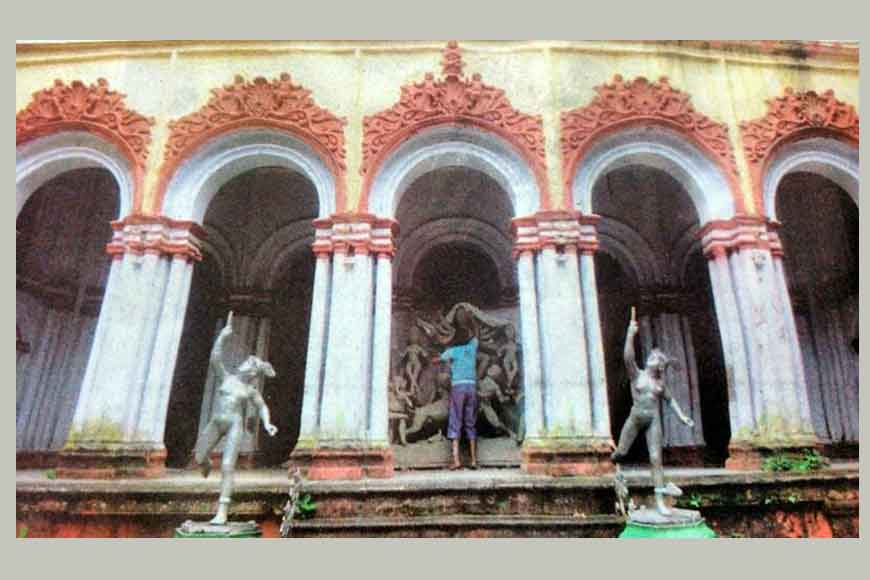 The Basu Mallick family's Durga Puja originated in 1831, when founder of Basu Mallick clan, Radhanath Mallick, began worshipping Maa Durga in their premises on 18 Radhanath Mallick Lane. Radhanath was among the first Bengalis to learn English, because of the business he did with the British, and moreover had some 40 mansions in his name. One of the grandsons of Radhanath – Kshetra Chandra Basu Mallick, started celebrating Durga Puja at 22 Radhanath Mallick Lane. The Thakurdalan, has a cast iron frame with glass behind it.
The house at 18 Radhanath Mallick Lane is considered the oldest house of the Basu Mallick family. There are several statues of Mercury in the courtyard of the Thakurdalan, which used to hold gas lamps. The arches are decorated with stucco flowers, making it more beautiful. There is a row above the arches carved with stucco figures depicting Dasavatar, the 10 incarnations of lord Vishnu. In 1905, Rabindranath Tagore had visited this house. It was from here he appealed to students to leave government educational institutions and start a revolution against Banga Bhanga.