Russians more interested in Tagore and Pushkin than World Cup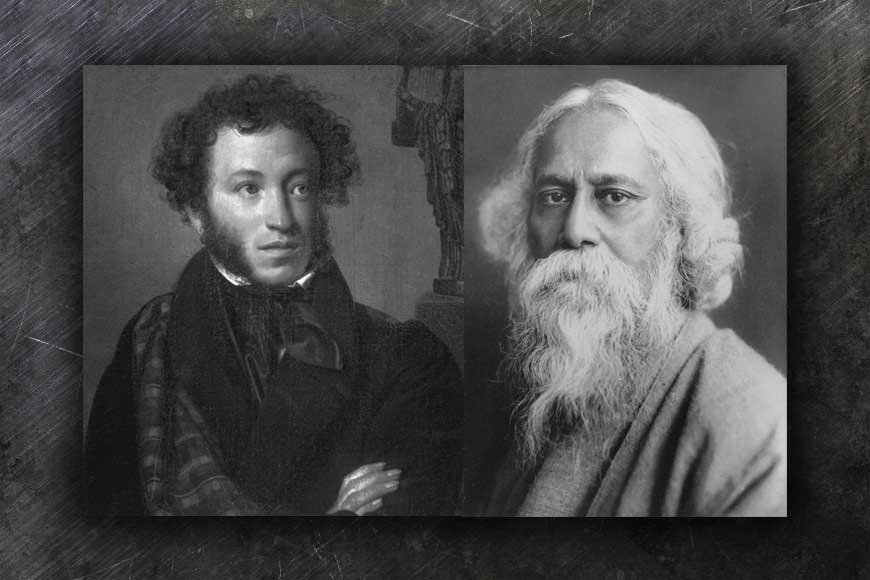 As more and more Indians are landing in Russia to watch the last leg of the World Cup Football, they are in for a surprise. They are encountering Russians who seem to know Rabindranath Tagore more than Indians themselves and not just that, they even compare him to Russia's most beloved literary figure Alexander Pushkin.
The park in Leningradsky has a tall statue of Tagore. Several Russian universities have Russian students who are right now doing their PhD on Tagore. In fact 'Tagore's Letters From Russia' had introduced Indians to the country far away, a land of snow and forests, inhabited by courageous people. The poet was deeply impressed by the new socio-political experiment in the Soviet Union, though he was critical of some aspects of it. Tagore even called Leo Tolstoy as 'teacher of mankind' and said Tolstoy's voice against violence.
Incidentally, many Russians find a lot of similarity between both Pushkin and Tagore, as these two poets probably heralded a literary renaissance in their countries. After elegant preludes, modern Russian literature began as a full symphony with Alexander Sergeyvich Pushkin. He was born when the French revolutionary army swept through Europe, sowing the seeds of future revolts leading to Decembrist Revolt in Russia. Pushkin's poems inspired the leaders of the uprising. Similarly, Tagore was born when India was under British rule.
Tagore, like Pushkin, enthusiastically embraced new ideas from the West. Nevertheless, both poets drew inspiration from their own people and from their historical and cultural traditions. Pushkin composed epic poems on Russian history such as Boris Godunov, Bronze Horseman and Tagore captured heroic deeds of the past in his anthology Katha o Kahini. Not just that, they were both artists. Pushkin's sketches and drawings, caricatures of himself and others are still displayed in his house in St. Petersburg. Sometimes, he drew them on the margins of manuscripts. Tagore began by doodling, which formed patterns on his manuscripts from which portraits emerged.
And though both came from rich aristocratic families, they condemned the abuse of power. In his letter to the British Viceroy, Tagore renounced the knighthood and said: "In order to give voice to the protest of millions of my countrymen suppressed into a dumb anguish of terror, I give up my knighthood." No wonder, as hundreds descend on Russian soil, displaying the colourful jerseys of their teams, Indians, specially Bengalis find a reason to rejoice --- though our nation is not representing at the World Cup Football, Russians still pay homage to our poet, Tagore.