Why Taslima Nasreen feels Sindoor Khela celebrates patriarchy?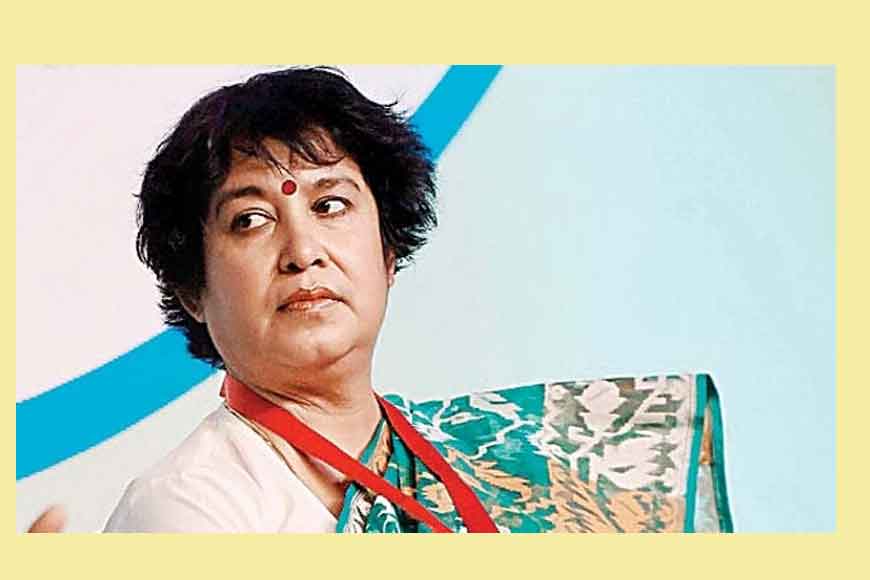 "Married Bengali Hindu women celebrated their sindoor or vermilion every year. On the last day of Durga puja, women apply sindoor on the Goddess' feet or forehead and then start applying it to all married women around, smearing each other with it. Unmarried women or widows are not allowed to celebrate Sindoor Khela.
The main purpose of a married woman to celebrate this ritual is to feel proud for having a husband, even if he is abusive, pathetic, worthless or stupid and to wish him a long happy life.Sindoorhappens to be one of the primary signs of marriage for a Hindu woman.
Over the ages, the sindoor gave some kind of social importance to women, because it signified their husbands are alive. For widows, whose husbands died young, they were blamed for their husband's death. There were also strict rituals for widows, they could neither wear sindoor or colourful clothes anymore as they needed to look unattractive. Their clothes had to be white, and they had to stop having nutritious food.
Married men do not wear anything to prove that they are married. In patriarchal traditions, men's lives are more important than women's lives, and women are treated as nothing but sex objects, inferior beings, child bearing machines, slaves of men. Believe it or not, instead of being rejected, Sindoor Khela, the patriarchal festival is becoming popular even in the urban educated societies. It is very alarming that in some parts of the world, the more educated women love celebrating more patriarchal traditions.
So, this Dashami will you again smear the vermillion to prove you love your husband and you owe your life and honour to him?"
Source: Freethought blogs.com