The three artists of Tagore Family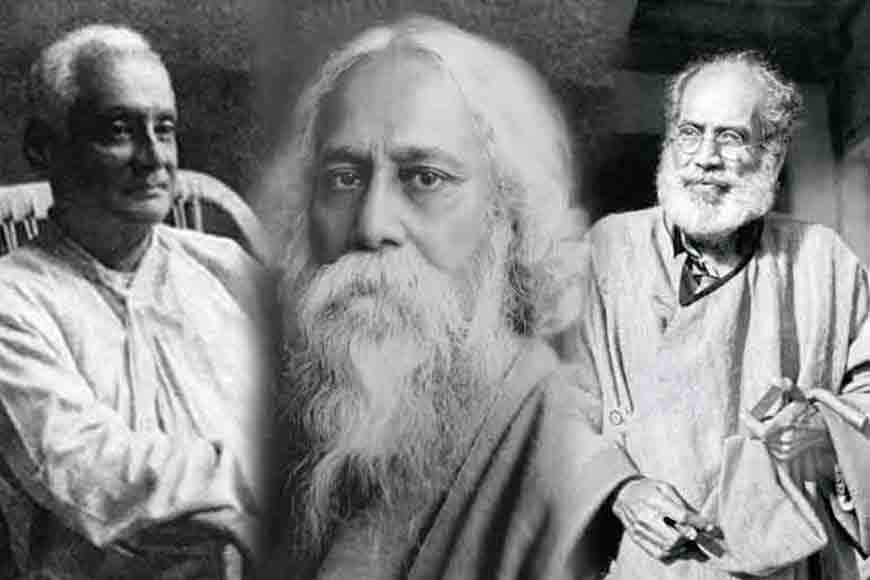 The city has never witnessed an exhibition like this before. Curated by art historian and academician Devdutta Gupta, the exhibition titled, Tagore Triad, Modernism and Visual Culture is on at Aakaar-Prakaar Gallery on Hindustan Road till November 25. The exhibition for the first time has brought three men of JorasankoThakurbari on the canvas.
Other than never-seen-before paintings and sketches, this exhibition will also display five archival pages of Abanindranath'sunpublished sketched manuscript, Agni-Upasak(The Worshipper of Fire), a couple of original paintings and prints of Rabindranath's paintings which were put up for exhibition at Government School of Art in 1932, rare photographs sourced from Tagore family successors, the three original volumes of Gaganendranath's cartoon series titled, Biroop Bajra, NaboHullor and Adbhoot Lokas well as rare photographs and prints.
Fine arts per se and its various aspects and artists are now subjected to microscopic dissection and have become a hot topic for cerebral discussion. One such aspect is the aesthetic and thematic presentation of an artist's works before a discerning audience. Curator Devdutta Gupta says, "I feel it is high time to seriously contemplate about the role of curated shows. I have noticed these days, every other show is advertised as 'curated.' But what we get instead is an exhibition with a catchy name and a collection of paintings to justify the title. This thematic collection has its own advantages but at the same time, this 'fitting in' the theme restricts the artist's scope and his/her creativity. I am dead against this trend and strongly believe that a curator's duties are not just collectingand displaying paintings on a theme."
Gupta had started curating a show on Nandalal Bose's paintings and sketches, which were unknown or never exhibited before. It was during this quest that he discovered a series of original illustrations Bose had done for Gnyanadanandini Devi's book, Takdoomadoom. "This is a very big and challenging show. It is not that I have a lot of paintings at my disposal, but whatever I have collected are very valuable."Gupta was helped at every step by Shiv Kumar of Kala Bhavana, Sushobhan Adhikary of Visva Bharati museum and Pranab Ranjan Roy