Viswakarma's vahana worshipped in forests of North Bengal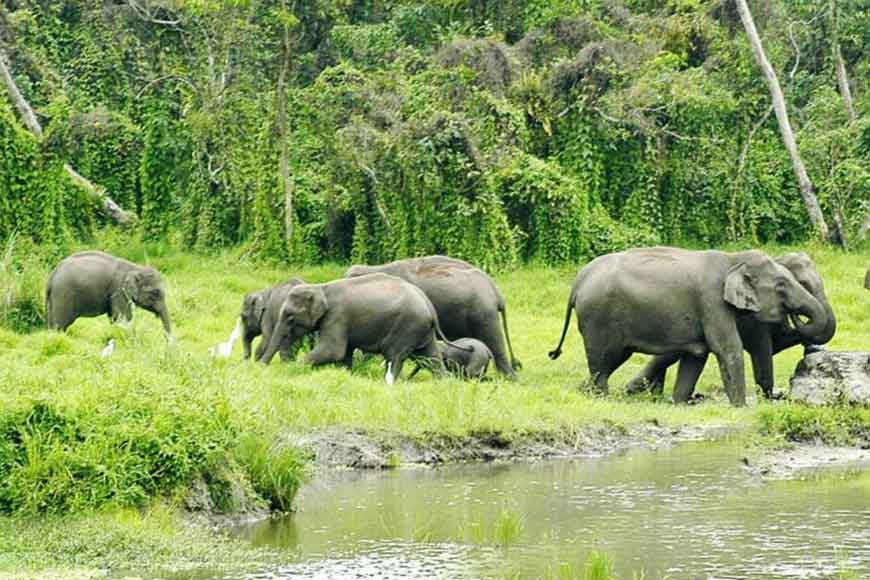 Lord Viswakarma, the engineer god of Bengal rides on an elephant. In a rare worship to pay respect to that vahana, the elephant keepers of Gorumara and Jaldapara sanctuaries worshipped them instead of worshipping Viswakarma. The elephants were also decked up in garlands and offered prasada. The elephant puja was also enjoyed by tourists at the national parks.
It was indeed a rare and colourful sight to see so many kunki elephants stand in a row and enjoy the attention of their mahuts.