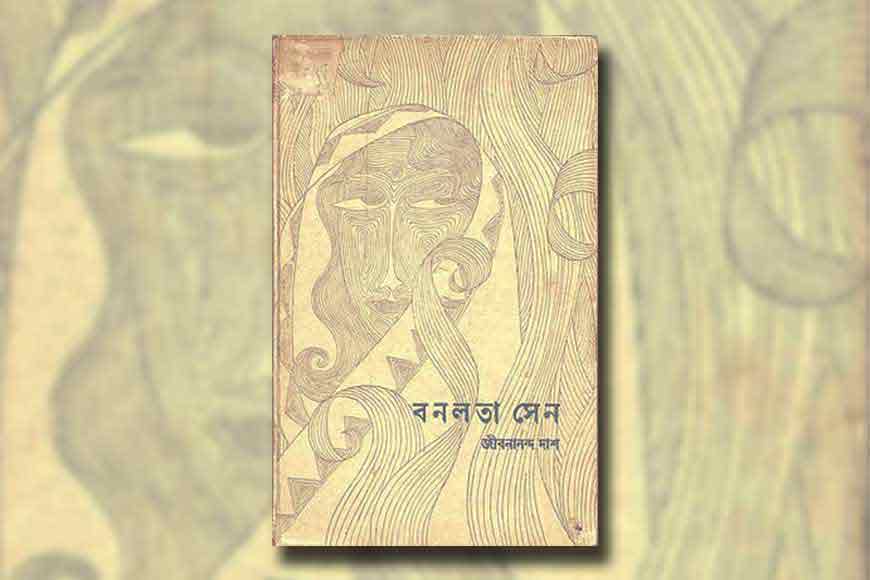 Poet Jibanananda Das' acclaimed poem, Bonolota Sen, is one of the most celebrated works of Bengali literature and it has been put alongside creations like Maria (Antoni Malczewski), Lucy, The Solitary Reaper (William Wordsworth), Phenomenal Women (Maya Angelou) and others. Bonolota Sen has baffled readers for decades. Many believe Das did have someone in mind when he created the persona of Bonolota Sen. Nobody knows for sure. The poet in his lifetime never felt the urge to explain himself.
Bonolota Sen is a recurrent theme in Jibanananda's creation with a rich tapestry of imagery. Many feel, the dark, brooding contemplative loner found his primal inspiration of Bonolota Sen from the works of poets William Butler Yeats. Some have compared her to Edgar Allan Poe's To Helen. However, Helen's physical beauty forms the central theme in Poe's work, Jibanananda's goes far deeper and on the landscape of a woman's beauty has painted the vast expanse of human existence, both in terms of time and topography, drawing attention to the transient existence of human beings. Bonolota Sen is a beacon of hope, a ray of light amid the vast abyss of darkness. She is humanity personified and the last glimmer of hope for peace and emancipation of mankind. She is a feminine emblem of placidity and tranquility, that Jibanananda created in his virtual world and keeps reviving and reiterating her under various other names like Shyamoli, Sabita, Suranjana.
The poem is a short lyrical ballad written in free verse (in Bengali: poyar chhando) but what sets this poem aside is the juxtaposition of unconventional words and phrases in creating imageries, that traverse the length and breadth of the universe, cutting through all barriers of time and space. The structure is simple and the flow is prolific. The poet, like Yaksha (in Kalidas' Meghdoot) is a lone traveler, travelling through time for thousands of years, passing through cities, watching the rise and fall of great civilizations, the dark ages of Bimbisara and Asoka, looking at the whitish-pale sea of life and all that life had on offer, but nothing or none could give him the peace and solace he had been looking for until he reached Natore and met Bonolota Sen. Natore here stands for the ancient city which was once a seat of learning, culture and heritage of Bengal. After travelling through war zones, the poet finds tranquility in his motherland and here a mysterious woman who is the very essence of femininity provides shelter for his tormented soul and gives him the long-desired rest.
"chool taar….. karukarjo" Beautiful lines that describe Bonolota Sen's physical appearance. Jibanananda depicts both sensuous and sensual aspects of women, their romantic essences, pathos in his poems. He is mesmerized by the girl's long flowing tress that resemble dark crevices of the night. Her perfectly balanced profile, has the sculpted beauty of Shravasti engravings. She provides comfort and security when the poet, like a shipwrecked sailor desperately seeks help. The bird-nest eyed girl provides refuge as the day ends and darkness envelops the world.
"somostoo diner shsese….. Bonolota Sen"— As the day ends and evening descends 'like the sound of dew' and all colours bid adieu except for the flicker of the hovering fireflies, birds take refuge in their nests and rivers retire, nothing remains except darkness. In this darkness, the poet would like to sit face-to-face with Bonolota Sen and share his myriad experiences.
The poetry of Jibanananda has become the defining essence of modernism in 20th century Bengali poetry. His Bonolata Sen is a cult figure that inspired many renowned Bengali poets later. Sunil Gangopadhyay's Nira, Shakti Chattopadhyay's Mira were all additions to the genre of Bonolota Sen, who was a precursor to a new modern, post-Rabindranath Bengali poetic writings.