Why Subho Thakur denied his Tagore link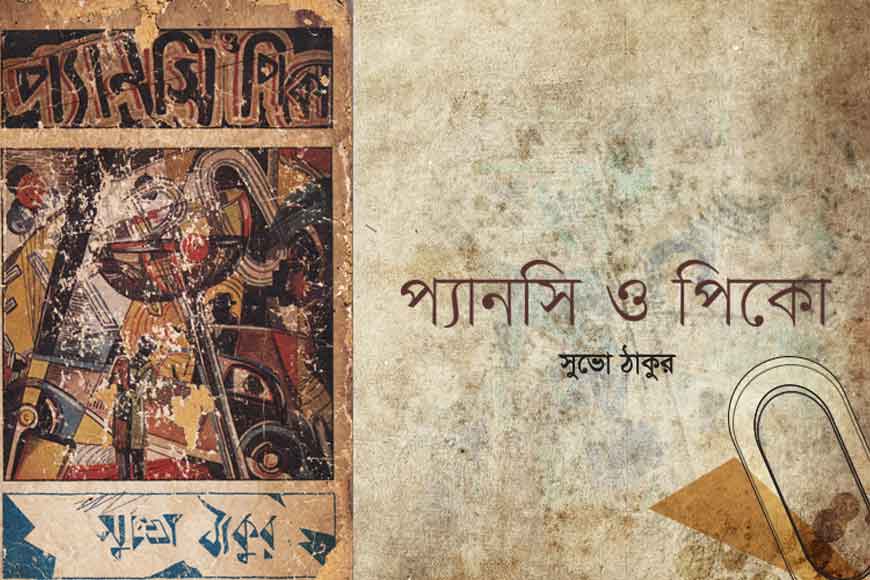 Subho Tagore was a multi-faceted talent who kept his creative sparks alive all his life. He was an artist, thinker, poet and writer, all rolled in one. He had an amazing sense of humour and played with words effortlessly. He writes, 'I am not contemporary. I belong to the past when people had ample time to while away playing with words. Time was not a rare commodity and lay strewn here and there like rows of beds made in a large room.'
Subhogendranath aka Subho was the son of Maharshi Debendranath Tagore's grandson Writendranath. He always felt offended if anyone mentioned his association with the blue blood dynasty of the Tagore family and once wrote: 'How is poet Tagore related to you since you live in Jorasanko (the ancestral residence of the Tagores)? I've heard he is my father's uncle, but I don't have any relation with him.
He stunned the society when at the age of 26, he left the ancestral home at Jorasanko and never went back. He was a renowned editor, artist and connoisseur of art. He was a man of immense personality. He was the author of an amazing book, Pansy & Piko. This was a new direction in Bengali literature. He attacked society scathingly with this book. Right from its date of publishing, publisher's introduction --- everything is full of Tagore's brand of humour and the printer's line carried the reason for writing the book. It said, 'Those who insult me, for them I insert Pansy & Piko bouquet on their shirt buttonholes.
He writes details of publishing the book in his inimitable humorous way. He writes, 'Subho Thakur has written the poems of Pansy & Piko' and got the first 30 pages printed from Sri Krishna Printing Works, located at 259, Upper Chitpur Road and the rest from Saraswati Press Limited situated at No. 1, Ramanath Mazumdar Street. He published the book from Futurist Publishing House situated at 35E, Kailash Bose Street.
Even the publishing details have been written in a humorous manner. Pansy & Piko was compiled at Pandua in December 1933. It was published in Calcutta in Baishakh 1342 (according to Bengali almanac). Each page of Pansy & Piko contains sarcastic vignettes of anglicized Bengali society. The writings accompanied by sketches and drawings have created a brilliant visual journey.