Wish to experience Durga immersion on Hooghly?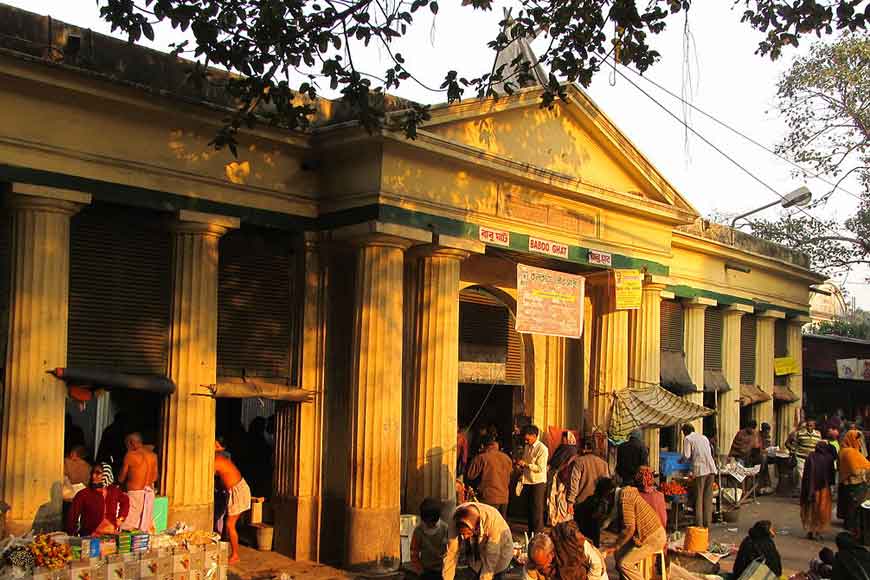 Wish to experience Durga immersion while cruising along the Hooghly? Then why not take a boat with Calcutta Walks from Baboo Ghat jetty around 4.30 pm and take a leisurely four- hour trip down the river watching the innumerable immersions that will take place on the banks.
The entourage will set sail from Baboo Ghat and take a trip to Shovabazaar, watching the immersions along various ghats that lie in between. It makes for an out-of-the-world experience to be on the river and watching idols of various sizes, shapes and colours being ceremonially offered to the river. Mixed emotions pervade, a sense of sorrow that the celebrations are over, a sense of hope that next year again it will return and a sense of ecstasy to be witness to one of the most colourful journeys at the end of Durga Puja, what we call the immersion extravaganza.
With an explorer on board, you get a chance to listen to various rituals on immersion while munching on the snacks and tea offered on board. So why wait, join this trip of immersion with Calcutta Walks.