Behala Nutan Dal addresses 'World of Children' this year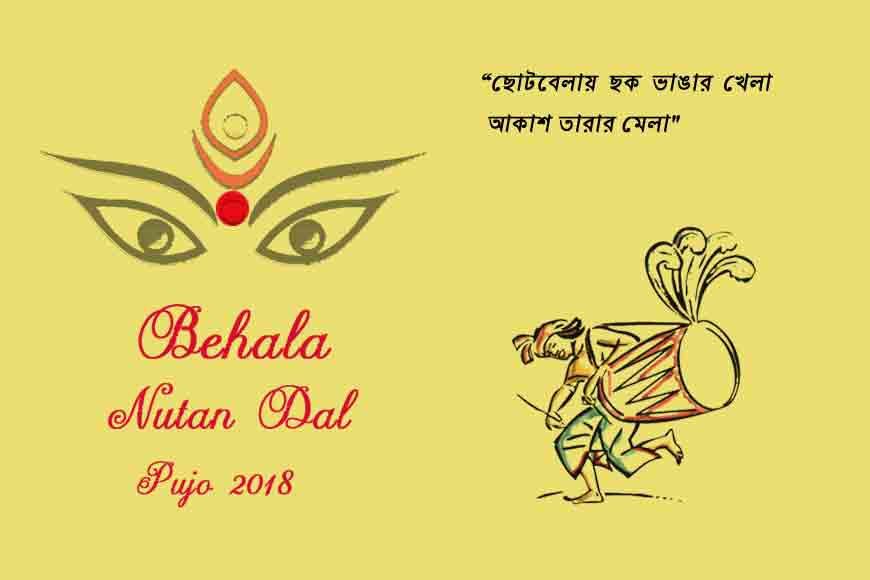 SUMAN SADHU & DEBANJANA SAHA
Childhood is at stake across the world today. Be it the children of war hit Syria and central African nations, losing their lives, being maimed due to bombings, or even children of other nations who are victims of abuse and violence…. Children everywhere seem to be target of evil forces. Even in our society at times, a child's creativity is cut down and they do not enjoy the freedom of expression due to the pressures of a stereotypical social system. Maa Durga is essentially considered a force, who fights devils or asuras. Keeping that in mind, Behala nutan Dal has come up with an innovative theme this year, that of Childhood in Danger.
Behala nutan Dal approached architectural consultant, Abin Chaudhuri, to design their pandal. Though his organisation usually do not do such installations, yet, they finally decided to take up this challenging theme. The central theme of the pandal is based on childhood and its perils.
Sohandeep Sinha Roy, senior architect at Abin Design Studio said: "It was a challenge for us as we are not artists but architects and are not used to put up temporary installations. But we have been largely supported by the Secretary and club members of Behala nutan Dal. The idols are being done by renowned artist, Narayan Sinha, known for making metallic sculptures. The background theme song is sung by none other than Anupam Roy.
Art is indeed a medium to put forward the concept of childhood to the public. The team has brought in the concept of boxes. The idea is how a child should be free and not kept confined inside a box. The boxes are of various sizes and will be covered with different coloured material. The boxes partly represent explosion of ideas. The installation of the pandal is part of the surrounding and not a stand-alone idea.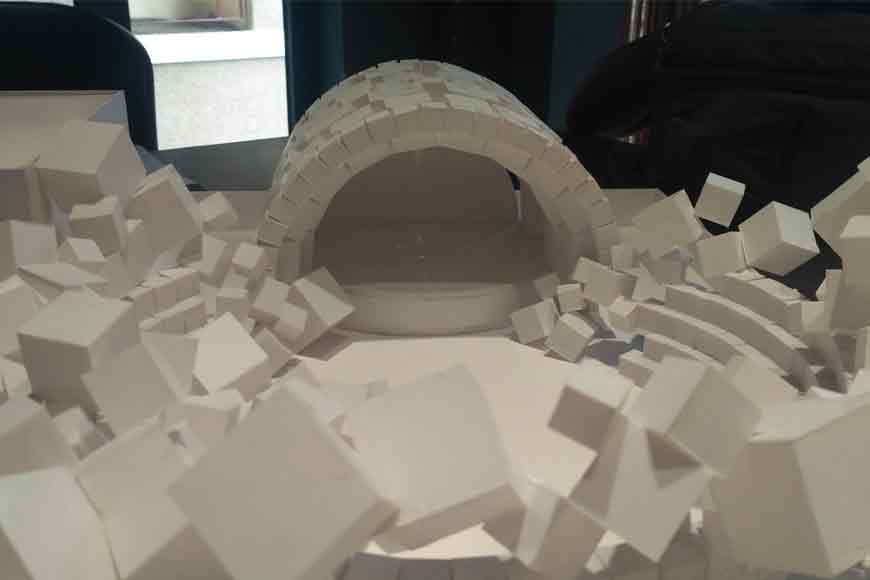 "When one sees the outer shell, it shows the turmoil and what a child is going through in the modern world. The interior is more peaceful and there are places to sit and contemplate with the theme," added Sinha Roy. Indeed, Behala nutan Dal is trying to do something different this time. Sandipan Bandopadhyay, convenor of nutan Dal agreed that they wished to do something different, else monotony sets in. "Our puja is 53 years old and has been multiple award winners. Our theme Chhotobelaye chhok bangar khela, Aakash taarar mela, is definitely a new one and will surely attract thousands this year.