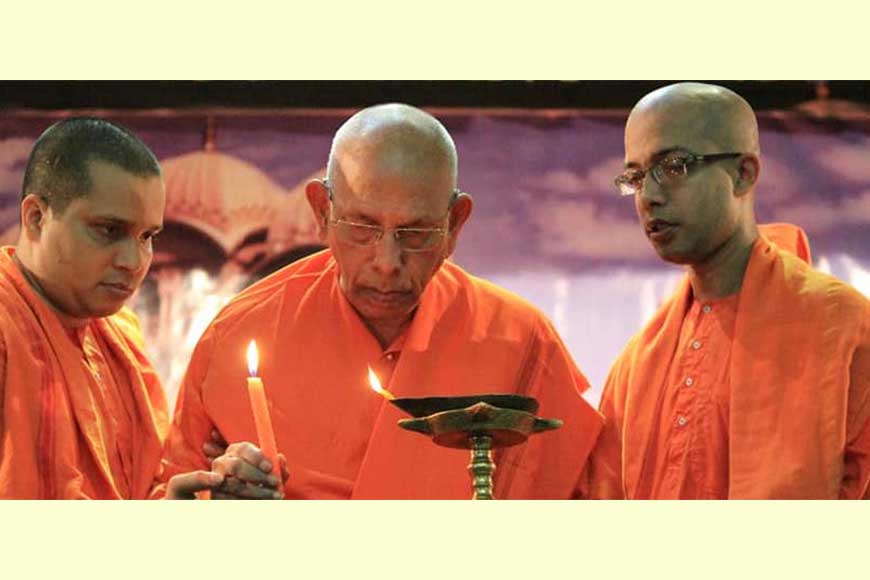 Suman Sadhu is an ex-student of Belur Ramakrishna Mission Vidyamandira
The Great Bengal Famine of 1943, had left behind a trail of death and human sufferings. Thousands dying from starvation, lying on the streets of Kolkata, pleading for a handful of boiled rice. From within that tale of horror and utter hopelessness, rose an institution that went on to become one of the best educational temples of Bengal. It was Rahara Ramakrishna Mission. Swami Punyananda ji, took under his wings 37 boys who had been orphaned due to the famine and had none to support them. They would have probably died a devil's death, if Swamiji had not rescued them from the hands of harsh poverty and started Rahara Ramakrishna Mission in 1944, around 12 miles from Kolkata in the quaint Rahara village. Under Belur Math, thus started the legacy of churning the best brains of Bengal along with nurturing underprivileged boys with love, care and education. Swami Punyananda Maharaj was the first secretary of Ramakrishna Mission Balakashram that is popularly known as Rahara Ramakrishna Mission today.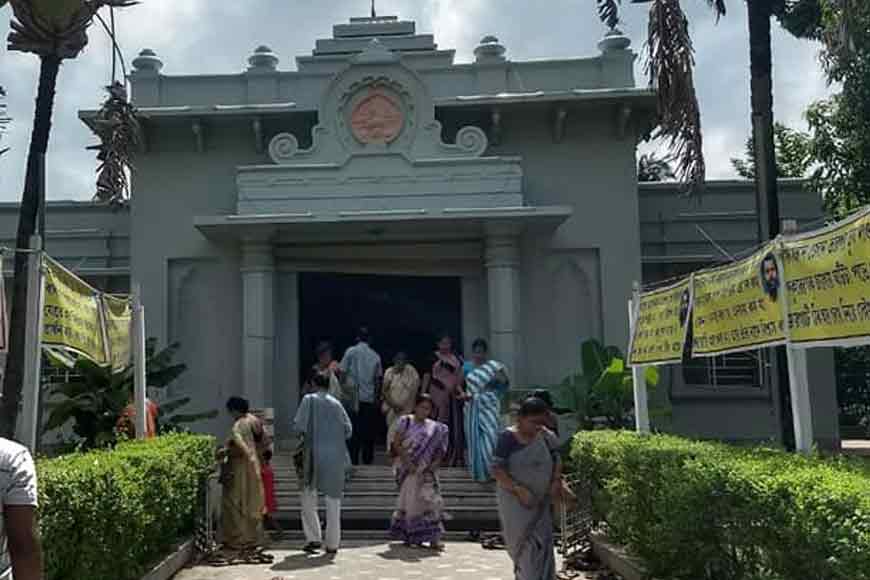 Entrance of Rahara Ramakrishna Mission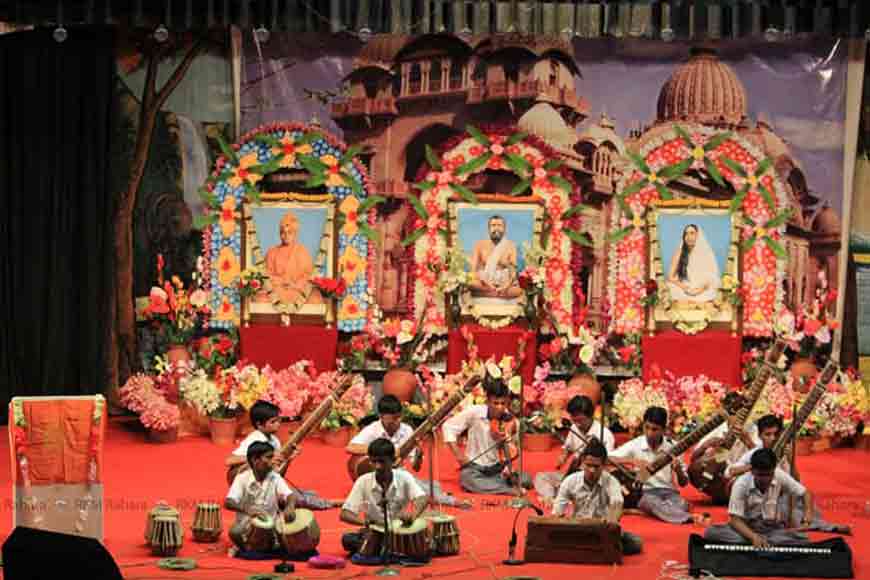 Students performing in a programme
One of the first students of the school was a seven-year-old orphan boy who in 1980 went on to become a Fellow of the Royal College of Physicians in London. He is well-known physician Dr Bishnupada Haldar. Rahara Ramakrishna Mission thus ensured a boy who could have died on the streets of Kolkata went on to become a famous doctor. True, it is an institution where dreams are made and not just penned on paper. Though some of its students like renowned Bengali author Harsha Dutta has made a name through words in the world of literature. Even today, the institution caters to around 600 orphans and underprivileged Adivasi children between the ages of 6-18 years. They are taught completely free of cost.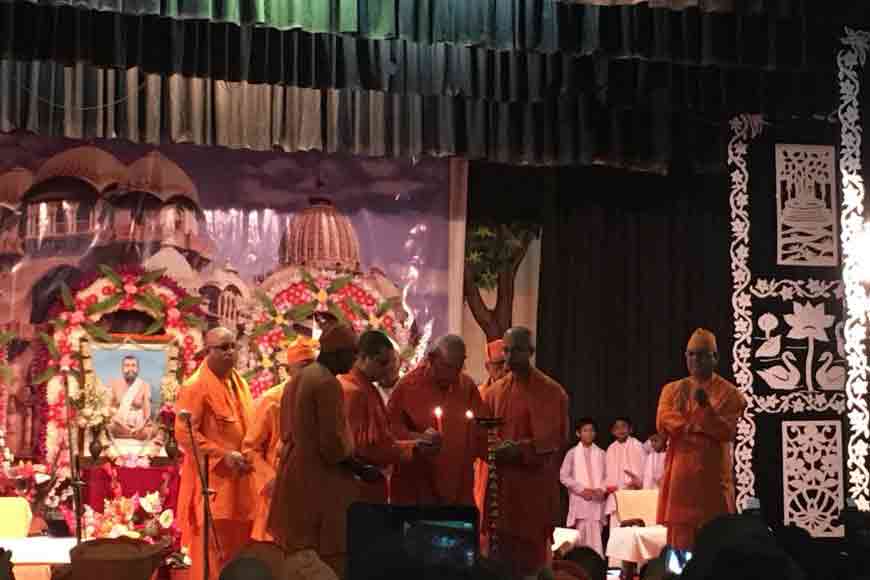 The inaugaration of the Silver Jubilee program
On 1st September, as the institution celebrated its 75 years, present secretary Swami Subirananda, who was also an ex-student of Rahara Mission, said: "Founder Swami Punyananda ji had a dream to turn this school from KG to where PG courses will be taught some day. Today, that dream has come true." Other than high school, Rahara also has the Vivekananda Centenary College. Over the years, Rahara Ramakrishna Mission has contributed to producing stalwarts in all fields and their students are doing exemplary work across the globe. However, the best part is they are still in love and awe of their school and college and make it a point to contribute in every way to keep their ideology going strong… that of making humans.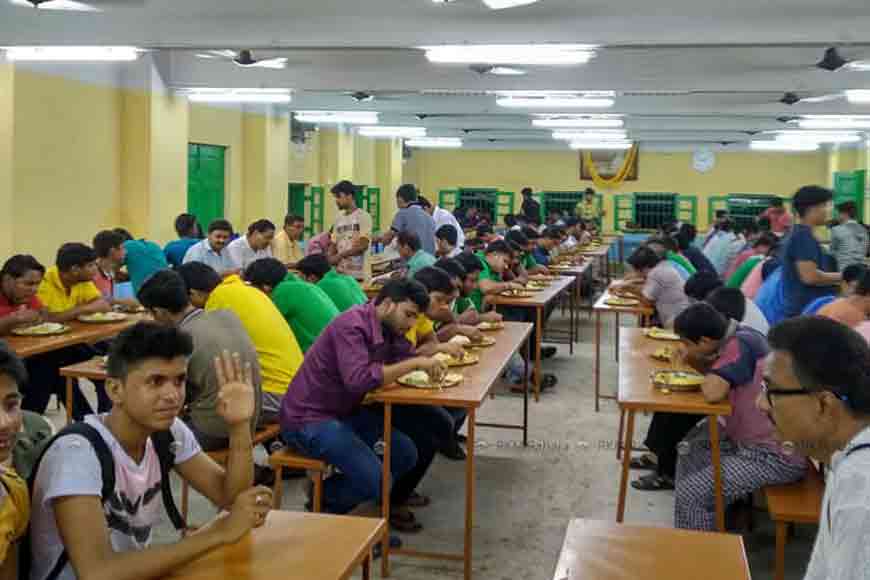 The lunch time