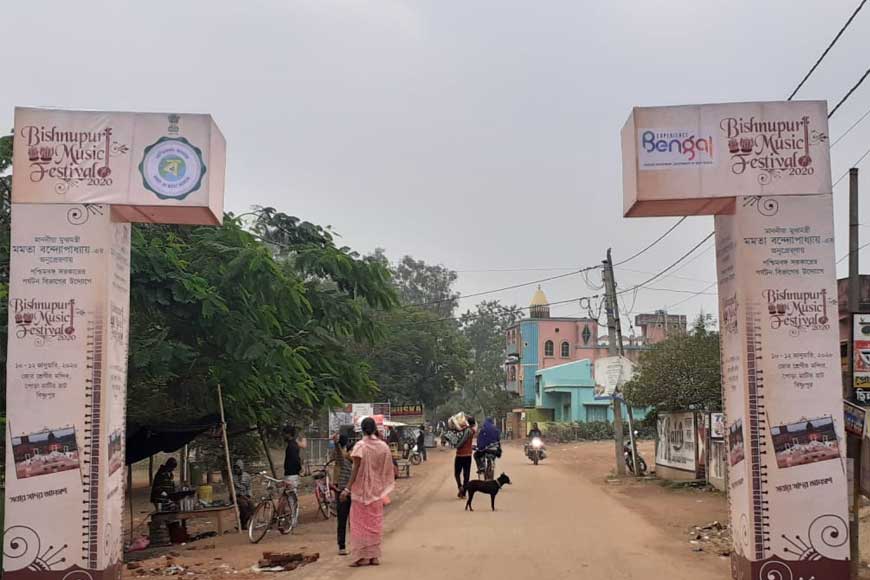 When century-old terracotta temples come alive with the rhythms and rendition of classical maestros belting out the charm of Bengal's only classical gharana, then all roads lead to the temple town of Bishnupur. One-of-its-kind, Bishnupur Music Festival starts this year on 10th January and continues till 12th. Promising to be one of the most enriching music festivals of India, it is no less than the Khajuraho or Konark Dance Festival.The Bishnupur Music Festival is organised by the State Tourism Departmentand blends tradition, art, architecture and music in the best way possible, opening a new vista for both tourists and music connoisseurs.
Bishnupur Music Festival 2020 Preparation
The brilliance of Bishnupur Gharana was propagated by Bengal's erstwhile Malla Kings as they imbibed the love of the red soil through the tunes and exceptional renditions. Keeping the rich cultural heritage of this land of the Malla Kings and of the Bishnupur Gharana alive, the State Tourism Department started this unique festival. This year will see performances by an eclectic group of classical musicians including Dhrupad maestros Sujit Gangopadhyay, Anirban Das, Pandit Jagannath Dasgupta, Diptam Sinha Biswas, Asit Roy, Prabha Atre, Subhas Karmakar, Bamapada Chakraborty and Abdul Aziz Khan. Not just vocals, there will be sarod performance by none other than Pt Tejendra Narayan Majumdar, Ghatam recital by Somnath Roy and Flute play by Rupak Mukherjee.
Bishnupur Music Festival 2019
The Department of Tourism along with Information and Cultural Affairs Department promises to make the Bishnupur Music Festival one of the most sought-after cultural destinations in the country as well as across the world in the days to come.