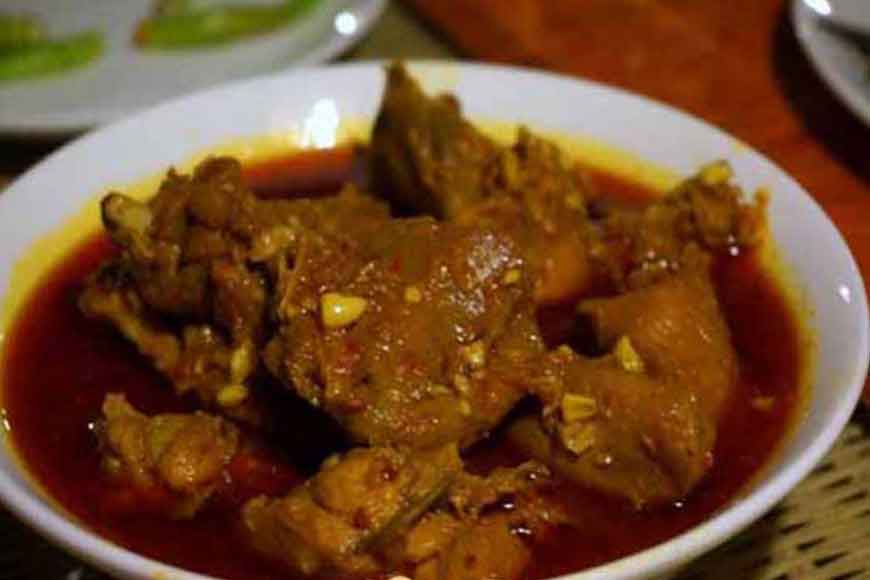 During the late 1800s, passengers took the East Bengal Express connecting urban Calcutta with Goalondo, from where people opted for the ferry service on the Padma River. Passengers fanned out on steamers to Narayanganj in Dhaka or to Barisal it took connecting boats and steamers to Assam, Sylhet, Chittagong or Burma. Sadly, the express train was discontinued in 1964 during the war, but one particular thing was not forgotten – the famous Goalondo Fowl Curry, served as a signature dish to passengers travelling on steamers that ferried them from Goalondo Ghat. Goalondo Fowl Curry is a light preparation of country chicken, cooked with basic spices by the boatmen who hailed from East Bengal and the Chittagong Hill Tracts.
Culinary expert Pritha Sen
But over the years, this once famous fowl curry became extinct, only to be brought back by food researcher and culinary expert Pritha Sen, who has since gone a journey to revive forgotten dishes that she learnt from the elders of her Dhaka-Bikrampur family or collected from various relatives and families of friends. She has perfectly recreated the magical dishes from the regions that the steamers services offered and named her heritage events focussing on erstwhile East Bengal, now Bangladesh 'Goalondo Steamer Cuisine.'
Song of Goalondo
That includes various dishes like 'Khoi er Bora' – a pakodi made from popped rice, Maachher Dhumpokko – a smoked preparation of Bhekti or Hilsa fish, Chhana Bhape (Steamed Paneer), Machher Deemer Bhapa (Steamed Fish Eggs) and many other non-vegetarian and vegetarian dishes. Pritha Sen's interest in the Goalondo Fowl Curry grew after reading about it in Sayyed Mujtaba Ali's writings. She wanted to enlighten people about the superiority of the huge repertoire of the East Bengal cuisine which somehow got buried because of the Partition and with people leaving Bangladesh as refugees. The wider 'Bangaal' cuisine is what Pritha is referring to and not just the 'Bengali' cuisine. The Bangaal cuisine is inclusive of both East and West Bengal cuisines before Partition.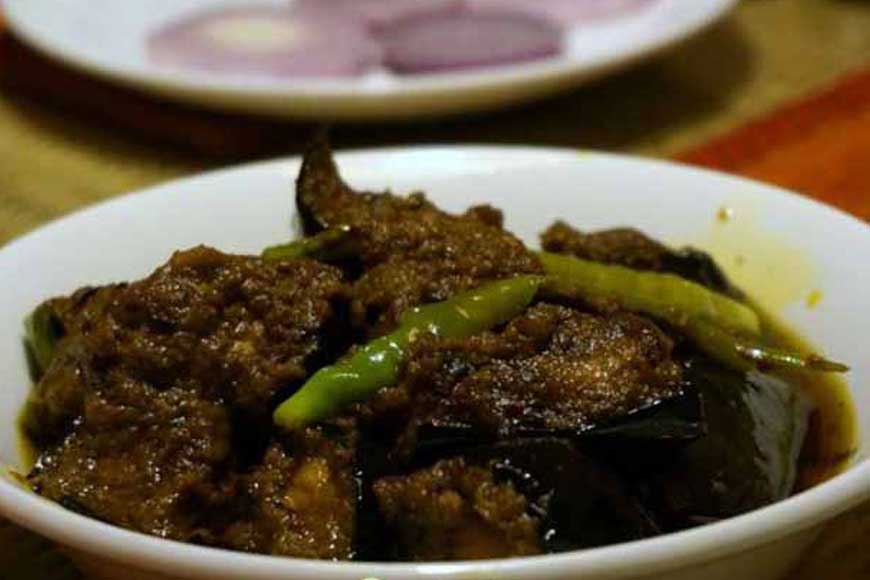 Goalondo Fowl Curry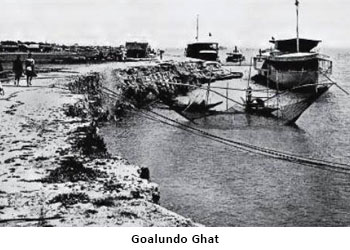 Like many who have their family roots in the erstwhile East Pakistan (Opar Bangla), Pritha has a passionate connect with her Bangaal self. Almost like the East Bengal supporter syndrome playing against Mohun Bagan! This has been the driving force for her unique culinary art venture. In her own words: 'I would like to bring back the huge repertoire of the Bangaal (East Bengal) cuisine which got buried due to Partition and later the refugee status of our earlier generations.'