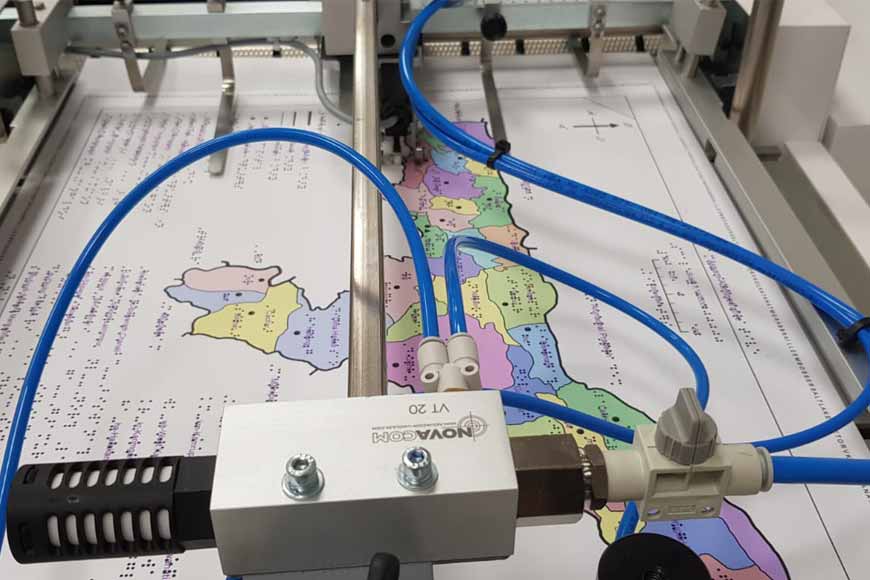 The National Atlas & Thematic Mapping Organization (NATMO), a sub-ordinate department under the Department of Science & Technology, Government of India develops and designs advanced Braille maps for the visually impaired students using digital advanced technology. It is an innovative technology which eliminates the need for printing plates, moulds, chemicals, and solvents speeding up the production time and reducing overall energy usage and consumption.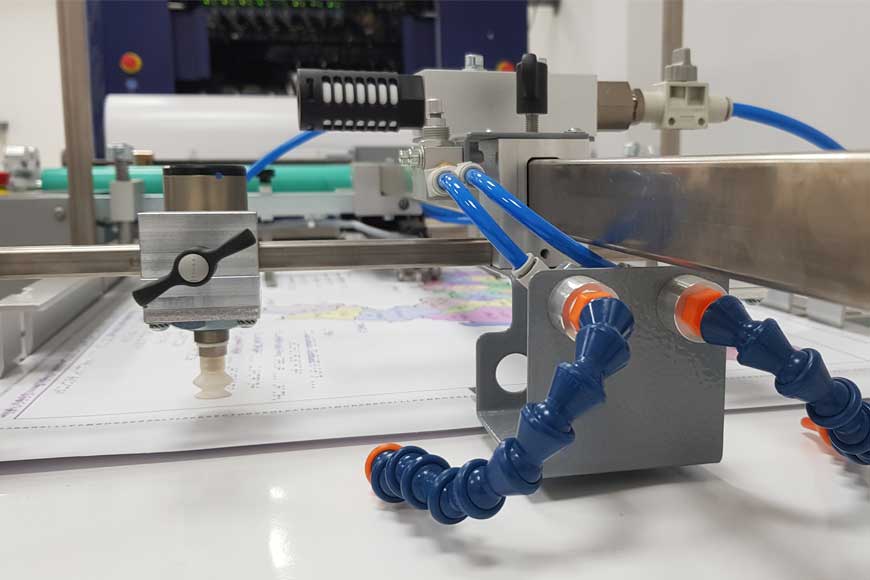 The process of this new technology includes preparing thematic maps on digital platforms using GIS technology. The hard copy products are then laminated with soft sheets. The soft laminated maps are placed onto the embossing digital devices with perfect registration for spot UV coating. Soft copy maps are masked in the area of interest for embossing. AI technology is used for 3D embossing to get the final Braille Maps.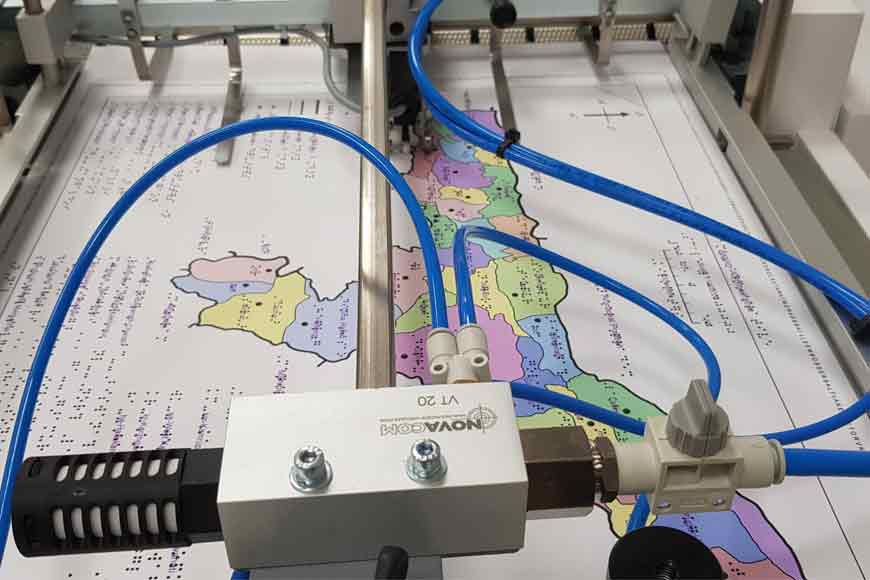 Headquartered in Kolkata, NATMO began its journey in 1997 widely gaining popularity for the publication of the Braille Atlas of India for the visually impaired in 2017, developed using the manual embossing technology which received the National Award on "Science & Technology Intervention for Physically Challenged" by the honorable Prime Minister Narendra Modi. Copies of the Braille Atlas of India have been distributed in 323 schools of India as a proof of concept (PoC). Along with this publication, NATMO also organized Braille Workshops & Quiz Contests to develop awareness among the visually impaired student, teachers and trainers. With immense support from the visually impaired community, NATMO also introduced Braille Atlases in Hindi and other regional languages and started the preparation of Braille Atlases of different states of India in consultation with experts. This digital embossing technology aims to reach and provide for every visually impaired student in the country, which was not easily accessible to them previously.