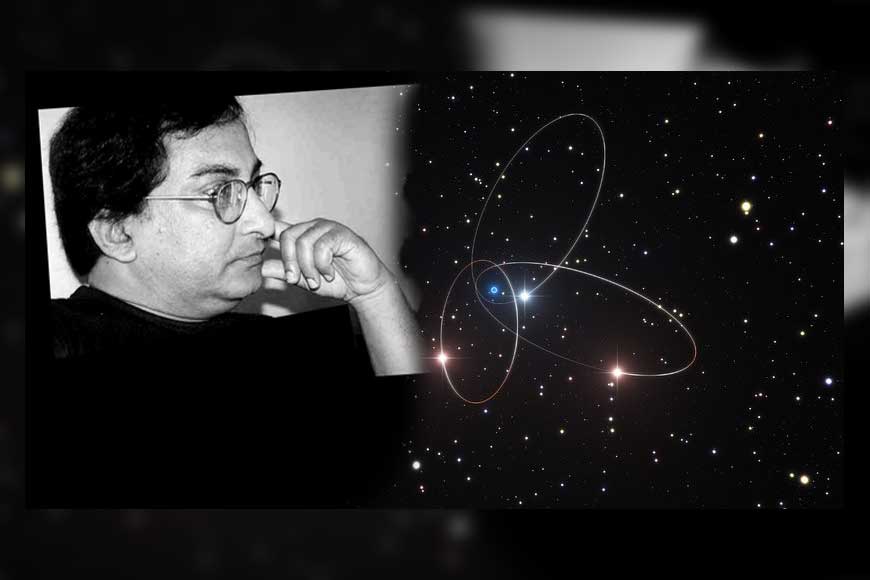 Gobhir Mallika --- Imagine a gigantic black hole having a poetic name and that too in Bengali! But this imagination will soon come to be true with black hole - Sagittarius A being renamed as known as Gobhir Mallika. Astronomers around the world will soon recognize this black hole with a Bengali name! But how did this unique nomenclature come into existence? Poet Shankar Lahiri lent this unique name.
A pot of the '80s, Lahiri is an engineer by profession. But he is quite a well-known name in the world of literature too and has been closely associated with 'Kaurob' magazine and has illustrated many book covers. Researching on the solar system is his passion. Lahiri was once reading a poem of Bengali poet, Aritra Sanyal where he stumbled upon the name Gobhir Mallika. He decided to name the black hole poetically and put it on Facebook, which created quite a buzz among the netizens. The post was shared across the world and Italian poet, Pina Piccallo also shared the name on his famous website: 'The Dream Machine.'
Thereafter, Shankar Lahiri wrote to the Head of the Department, International Astronomical Union, Marion Schmitz with the agenda of keeping the world of astronomy informed about the new name. Lahiri wrote on his Facebook page, "I thought that the entire world of astronomers, especially those who are responsible for naming planets, stars, comets, galaxies, nebula, pulsars, blackholes must be aware of the new name. The purpose was to uphold the creative existence of Bengalis in front of the entire world."
The letter which he wrote to the International Astronomical Union had the mention of the meaning and origin of the name Gobhir Mallika found in ancient Sanskrit literature. The fragrance of the flower Mallika was often praised by poets. Two days after the new name was proposed, IAU's head Marion Schmitz responded to the letter saying that the astronomers need to write a technical magazine paper on this new name and inform everyone. If the name is liked by people, it would be used by them. The letter also said that there are no other rules to be followed for the nomenclature. Marion Schmitz has sent Lahiri's letter to the astronomers of various departments.