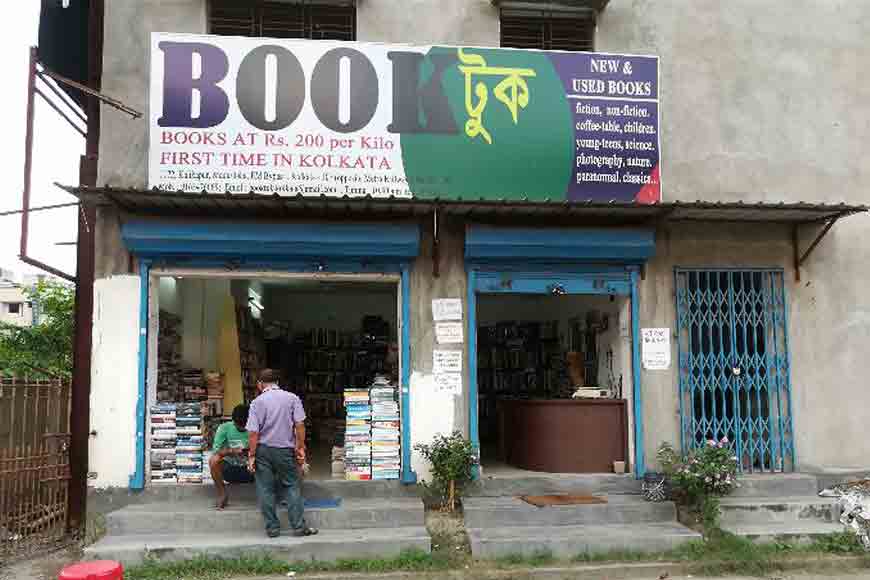 Looking for Isaac Asimov's cult sci-fi book, Foundation? Or is it Susanna Clarke's Jonathan Strange & Mr. Norrell? Anthony Trollope's The Barchester Chronicles? Such books are not easy to get or some are waytoo expensive. But what if like Alladin's lamp, you go to a shop, see your favourite author's collection neatly stacked, you ask the price and the shopkeeper says, Rs 200 a kilo. Shocked? You need not be.
Head to this bookshop Book Tuk, a unique concept started in Kolkata by a book lover-cum-seller, Ramesh Tiwari. It is common in the West and even in some Indian metros to sell books by weight. Now Kolkata too joins thistrend. But what made him set up the shop? Since prices of books have gone up and most people buy them online, Tiwari decided to try out the new concept of recycling old books. His shop near Kalikapuron EM Bypass, has an incredible collection --- from fiction to non-fiction, biographies to books on arts and crafts, from encyclopedia and history bookstochildren's literature and coffee table books.

Book Tuksources their books from various places, including reputed publishers and even imports books from Europe. The books in his shop are in prime condition with a lot brand new titles available. The 600-sqft store is spread out with all kinds of books like a well-organized library and buyers can simply browse and pick the ones they want to buy. Also, Book Tuk runs a Whatsapp group via which they inform customers about the new arrivals. Buyers can also let the store know if they want any particular book to be reserved for them.
Book-lovers from all parts of the city flock to the store in hordes to buy books at dirt-cheap prices. The name of the quaint little shop has already spread widely by word-of-mouth and also by enthusiastic clients who keep sharing details and availability of books in the shop on virtual platforms like Facebook, Snapchat, Messenger etc. One thing is proved beyond doubt as we witness the thriving business at BookTuk, modern gadgets and gizmos have not been able to sway the loyalty of bookworms.