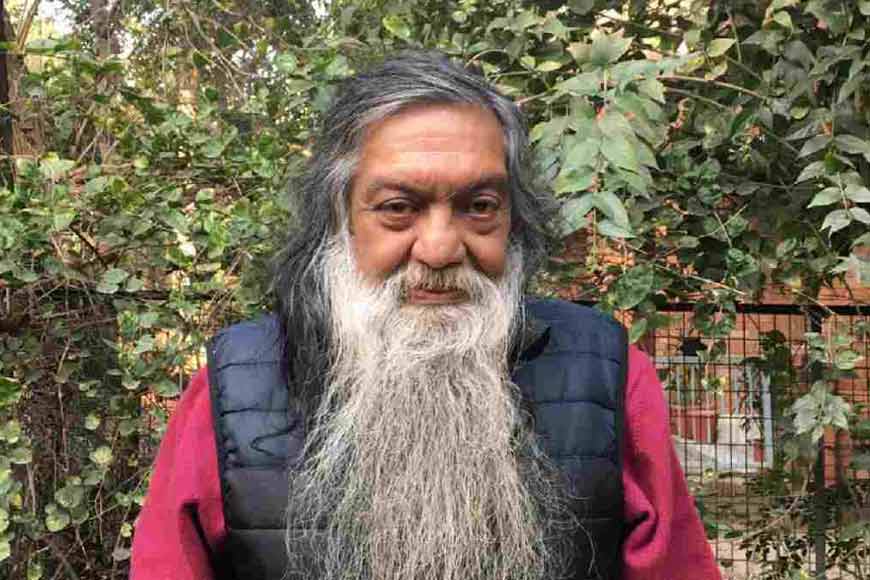 He was one of the pioneers in food distribution system and rural agricultural economy of India. Renowned economist Abhijit Sen is no more. Last night he passed away due to a sudden heart attack at the age of 72. Sen, one of India's leading authorities on rural economy and a former member of the Planning Commission, Sen taught Economics at Universities in Oxford, Cambridge and at New Delhi's Jawaharlal Nehru University over the course of a career spanning more than four decades. Additionally, he served in a variety of important government roles, notably as chair of the Commission on Agricultural Cost and Prices.
Between 2004 to 2014, when Dr Manmohan Singh served as Prime Minister, Sen was a member of the Planning Commission. He received the Padma Bhusan for public service in 2010. Sen was named to lead a high-level task team to develop a 'long term grain policy' when the NDA came to power in 2014. Sen was a strong supporter of the public distribution system (PDS) of wheat and rice. He would contend "that the cost of food subsidies to the exchequer was frequently overstated and that the nation had enough financial leeway to afford both a universal PDS and a fair price for farmers' produce."
Prof Abhijit Sen was a fine economist with both his head & heart in the right place. His work, interventions benefitted many lives & families. I'm sure that my friend had much more to say & contribute at this difficult time India is going through. His passing is a big loss to us. pic.twitter.com/Jxb0V4BZFU

— Sitaram Yechury (@SitaramYechury) August 30, 2022
Abhijit Sen was also chairman of the Commission for Agricultural Costs & Prices (CACP) in the first Atal Bihari Vajpayee-led NDA government and authored the report of the High Level Committee on Long Term Grain Policy that was submitted in July 2000. The landmark report recommended that the CACP be made an empowered statutory body and its fixation of minimum support prices — which the government was bound to accept—be based on the 'C2' cost of production. This recommendation—to include all paid-out cultivation expenses in cash and in kind, plus the imputed value of unpaid family labour and rent/interest forgone on owned land and fixed capital assets—paved the way for the "Swaminathan formula" that captured the imagination of farmer groups.
With the passing of Abhijit Sen, we lost a rare economist for whom economics was a tool for rural welfare and food security. May his legacy continue to inspire economists and activists in securing justice and dignity for India's deprived poor and toilers.https://t.co/TrU0veYTTS

— Dipankar (@Dipankar_cpiml) August 30, 2022
The M S Swaminathan-headed National Commission on Farmers, which gave its final report in April 2006, recommended that the MSPs of crops be at least 50 per cent more than the 'C2' costs. The Abhijit Sen committee had, however, proposed that the comprehensive 'C2' costs of only the efficient producing regions be considered. It also favoured a universal public distribution system with uniform central issue prices for rice and wheat, while doing away with 'below poverty line' and 'above poverty line' categories. This went on to be incorporated in the UPA government's National Food Security Act of 2013, which now provides wheat and rice to more than a third of the country's population at a uniform Rs 2 and Rs 3 per kg price.
Apart from policymaking, Sen also had a distinguished academic career with a PhD in Economics at the University of Cambridge in 1981. The topic of his thesis was "The agrarian constraint to economic development: The case of India". He joined the Centre for Economics and Planning at the Jawaharlal Nehru University (JNU) in 1985. This centre, which also had other well-known scholars like Prabhat and Utsa Patnaik, Krishna Bharadwaj, Amit Bhaduri, Deepak Nayyar, C P Chandrasekhar, and Jayati Ghosh (his wife), earned a reputation for critical economic thinking with a strong left-liberal orientation that was backed by quantitative research.

Sen had ties to numerous international research and multilateral institutions, including the OECD Development Centre, Asian Development Bank, UNDP, Food and Agricultural Organization (FAO), and International Fund for Agricultural Development. His family from Bengal was equally illustrious. His father Samar Sen worked as an economist for the World Bank, and first majored in Physics at New Delhi's St. Stephen's College before going to Cambridge University to seek a doctorate in Economics.
According to his brother Pronab Sen, he had been experiencing breathing-related problems for the previous years, which became worse during the COVID-19 epidemic. He leaves behind his wife Jayati Ghosh, a prominent economist, and their daughter Jahnavi.