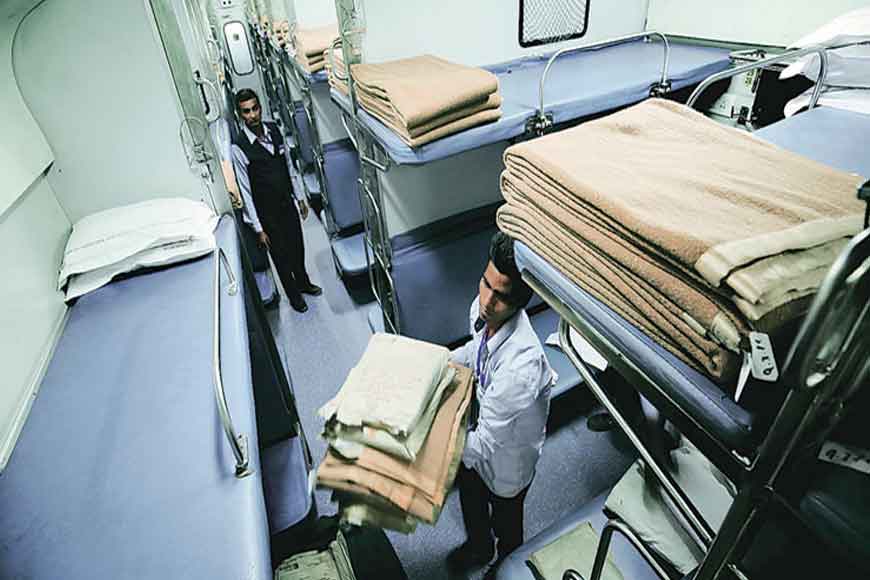 A recent CAG report revealed Indian Railways had been supplying dirty blankets to passengers of AC coaches. Instead of making amends, railway authorities have decided to completely do away with these blankets. Henceforth, it seems passengers have to go back to times when they carried their own beddings on long journeys!
However, Indian Railway officials claim they will keep the temperature of AC cabins not at the usual 19 degrees but a few notches above at 24 degrees. This will not be uncomfortable and none will feel cold, said one official. This will also help railways to cut their costs effectively.
It is said the Union Minister for Railways, Suresh Prabhu, had floated a proposal for disposable bedrolls, but it is a dream project that will need years to implement. The CAG report has also stressed upon poor quality of food supplied along with dirty linen. Now, it is for all to see if Indian Railways will also stop food service on trains and ask passengers to bring their own food!