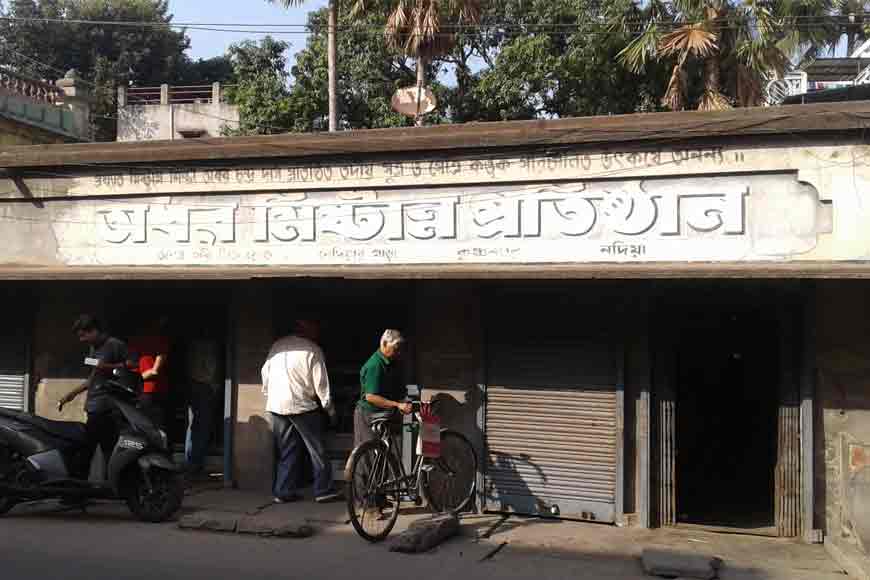 Krishnanagar is not just about dolls, it is also about Sarpuria and Sarvaja. And when it comes to sweets, nothing can beat the century-old shop of Adhar Chandra Das & Sons. People from all over Bengal come here to savour their mouth-watering sweets including the two classics: Sarpuria and Sarvaja. Both are made from a mix of chhana (freshly-made cottage cheese) and Kheer which make them heavenly. Other than these two exclusive Krishnanagar delicacies, this shop is also known for their Khirpuli, Nikhuti, Srimoti (Rakam Barfi), Rasa Kadamba, Roll Cream, Kanchagolla, Chanar Murki, Black Diamond and many more.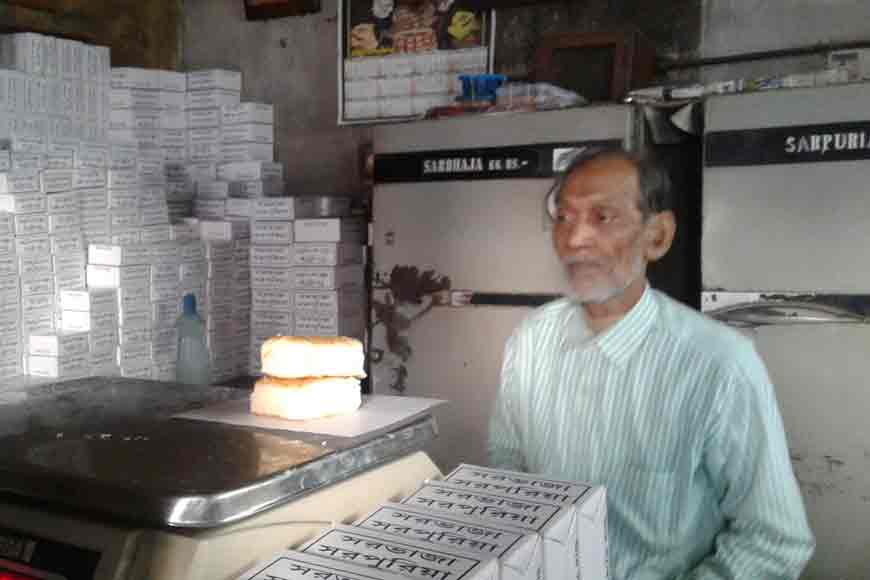 Quality has been at the core of this sweet shop. As one of the workers at the shop put in: "Right from its foundation and our pursuit has always been towards perfection. We never compromise on our ingredients and their quality." True, Adhar Sweets use assorted natural, organic and herbal items which have immense nutritional value. The chhana, kheer and ghee come from authentic sources. Many of their sweets have a rich concoction of nuts, including almonds, pistachio etc that have their own nutritional value loaded with antioxidants and vitamins.
The journey of this shop is as fascinating as their sweets. Sri Adhar Chandra Das started selling Sarpuria and Sarvaja by travelling to different places. His delicious sweets soon became hugely popular. That's when he established the sweet shop at Nediarpara in 1902. Later, Sri Jagabandhu Das (1921-1985), elder son of Adhar Chandra Das continued the tradition with exuberant excellence. He introduced various new exotic sweets such as Khirpuli, Nikhuti, Srimoti (Rakam Barfi), Rasa Kadamba etc.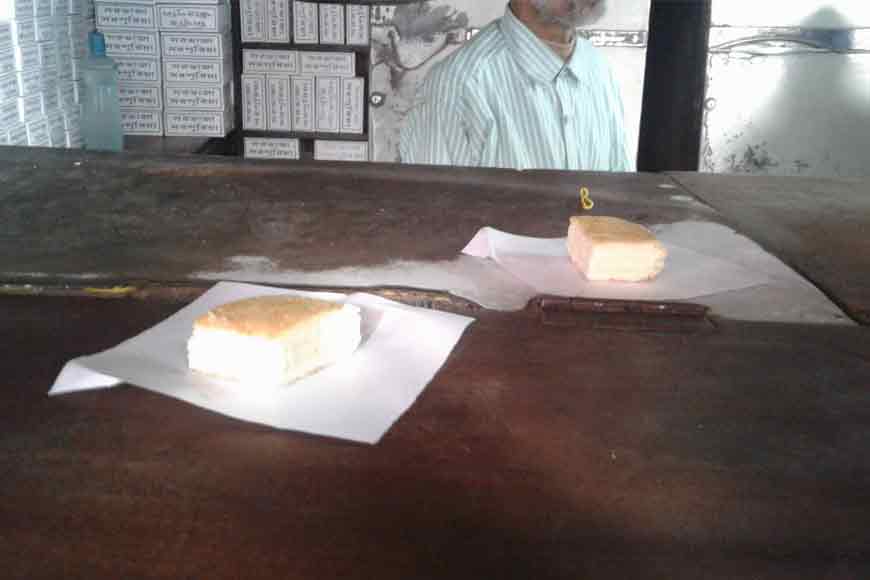 Jagabandhu Das' legacy was successfully taken up by Goutam Das, who is also a lawyer by profession. Keeping in mind the change in customers' taste and preference, he experimented with a number of contemporary sweets such as Black Diamond, Keshori Bhog and snacks like Veg Kargil, Veg Pasundi etc. If you are a true connoisseur of sweets and enjoy a blend of tradition and modern taste, then you must head to Krishnannagar's Adhar Chandra Das over a winter weekend.