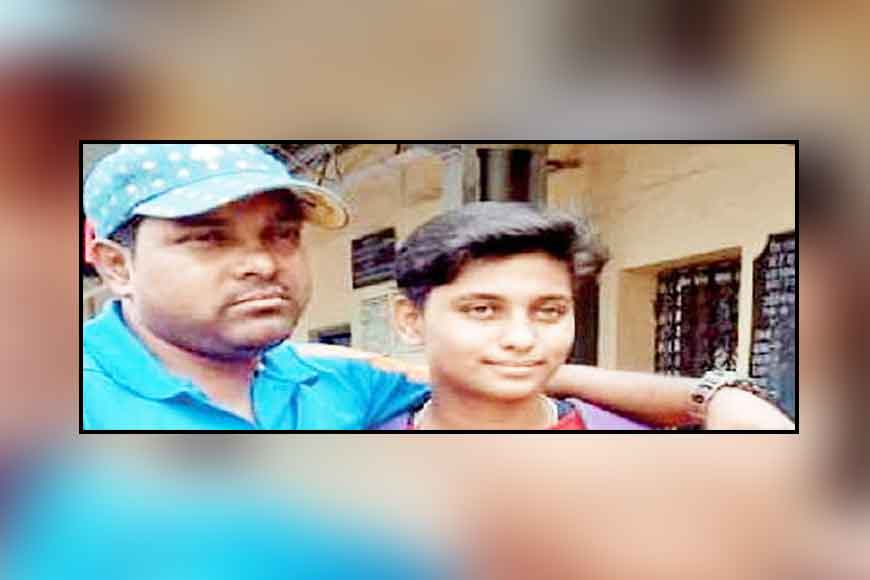 Willpower can make one achieve anything one aspires for, atleast Adrija from Rupnarayanpur, Bardhaman, has proved that. Trained by a local coach, her sheer determination took her closer to her dreams and goals. She is the only representative from Bengal to have qualified for under-17 World Cup Football for women. It cannot be ascertained whether Adrija will be selected for the final team. But goalkeeper Adrija's success has brought in pride and happiness for the entire Bengal squad and her family.
The World Cup for under-17 girls will take place in 2020. The selection for the Indian team took place in Kolapur in Maharashtra a month ago. Several people from West Bengal participated in the selection process. Out of them, four from Rupnarayanpur who are members of Women's Royal Bengal Challenger, Malbahal Club, participated. Apart from Adrija, Puja Murmu, Rupali Bauri and Monalisa Marandi also participated. Adrija is a student of ninth grade at Chittaranjan Mahila Samity High School and has played thrice for the national team previously.
She now wants to play for India and make her country proud with her performance. Adrija's goal is to win and she has a strong sense of faith in herself. Her coach, Sanjiv Baudi is her guiding angel who has been a constant support in her journey. Thirty-five girls have been selected for the Indian team. Adrija is the only one from West Bengal who was selected. Now everyone is helping her to get a passport. Adrija is now training in Goa under the national coach, Alex Ambros. After the training period is over, Adrija will globetrot to play.